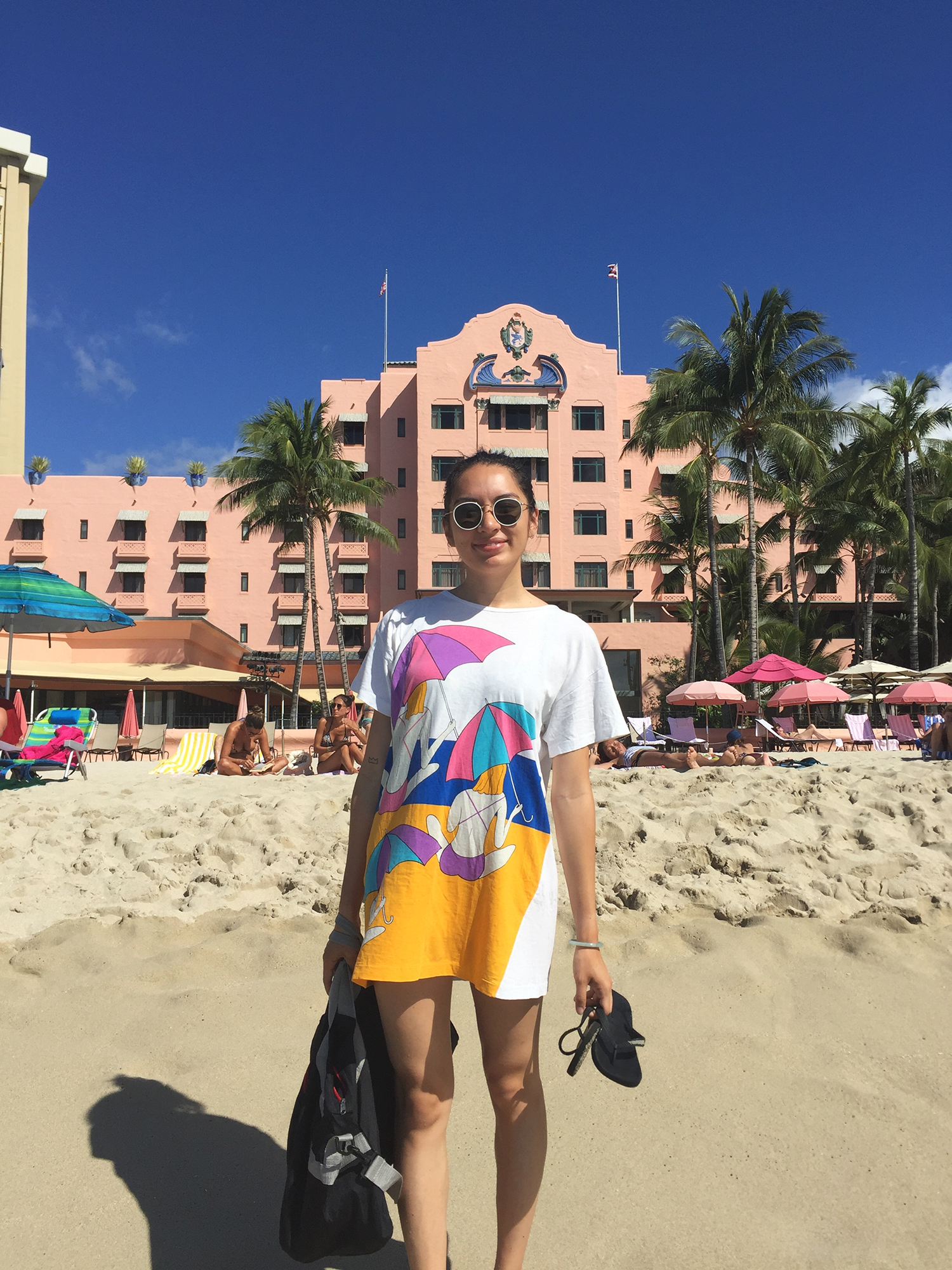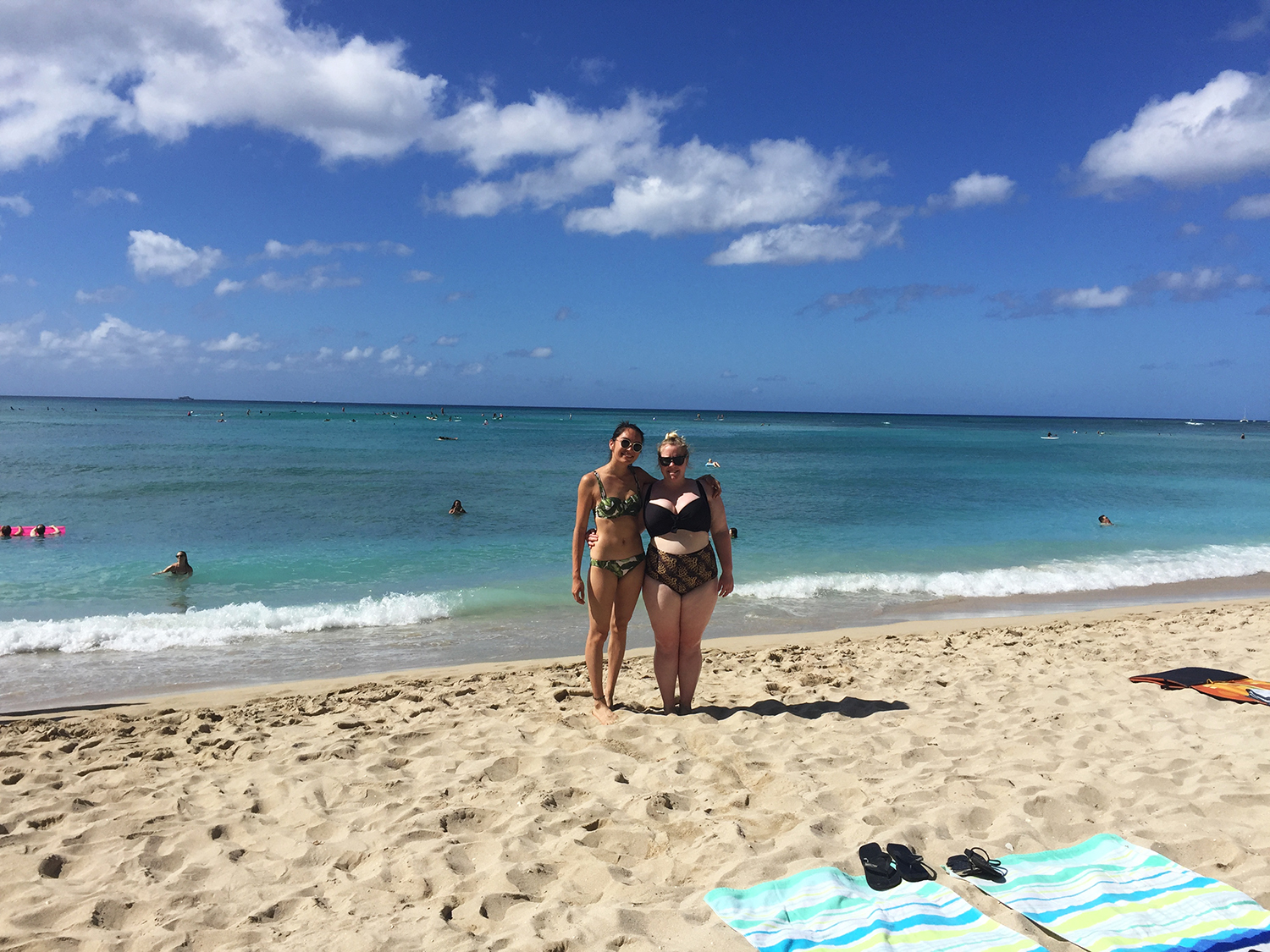 We thought that we can't be staying in Waikiki and not have a swim on the beach, so we started our day off taking a dip in the clear blue waters. Also, it was our first swim on the beach on our trip, which is pretty pathetic if you tell people you just spent 2 weeks in Hawaii. The thing was, much to our surprise as well, Hawaii is a super diverse state and most of our time was spent doing activities away from the tropical sun/beach/relaxation akin to most island holidays. If we swam, it was off a boat in the middle of an ocean. Also other times we visited the beach, the waves and weather was not on our side. The waves in Waikiki were strong but not forceful, it reminded me of a tidal pool.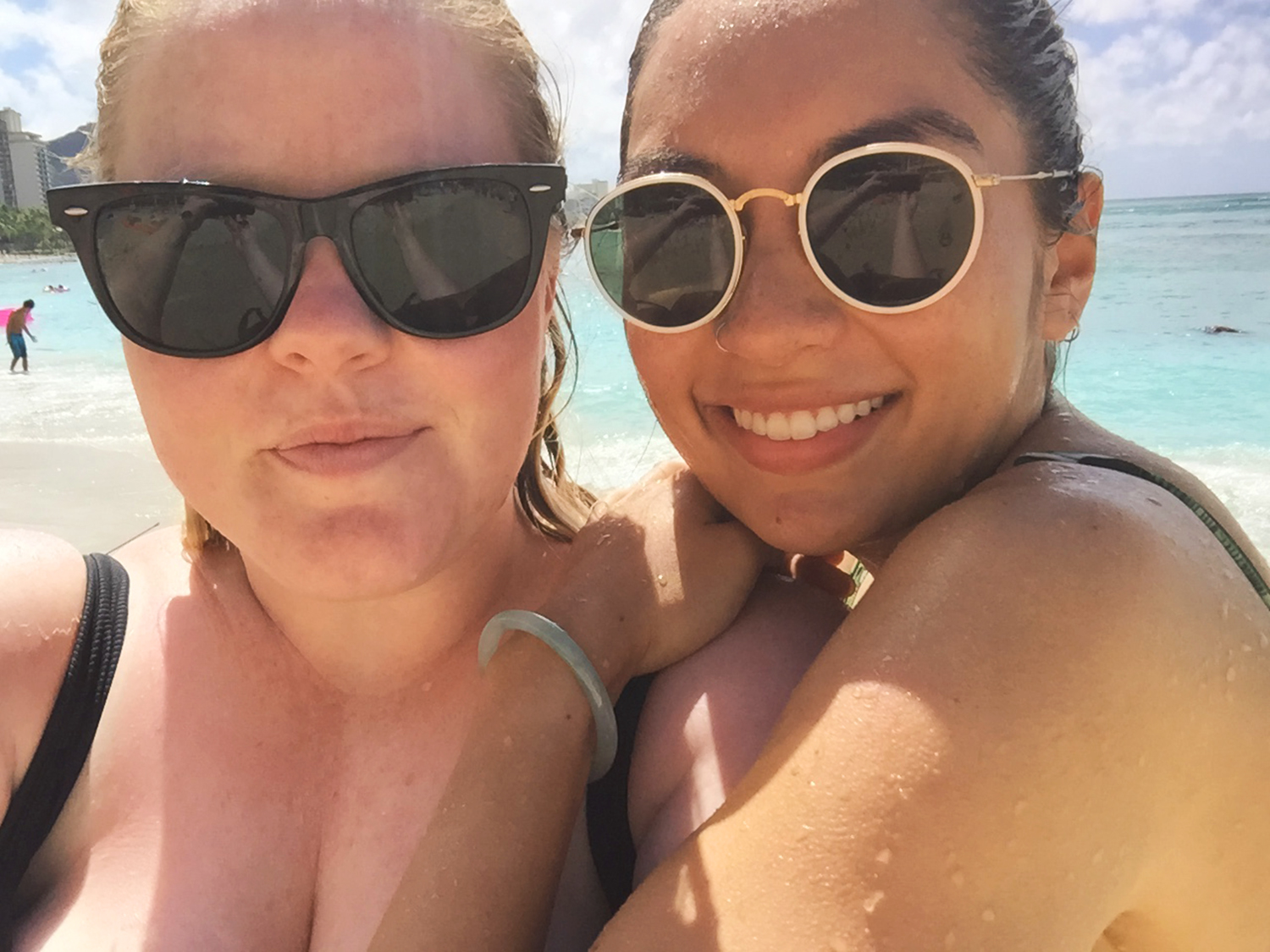 After our beautiful swim, we thought it would be a great idea to check out the Aloha Marketplace Swap Meet – apparently a great place to pick up local knick knacks to bring back home. We were determined not to pay those tourism bus prices so we caught a local bus…. which took us on a hellish 1.5 hour ride stopping at every bloody street. Once we got there, we were HUNGRY. We hadn't eaten before or after our swim and we were ready to chow down some grub. But the markets didn't have food at all.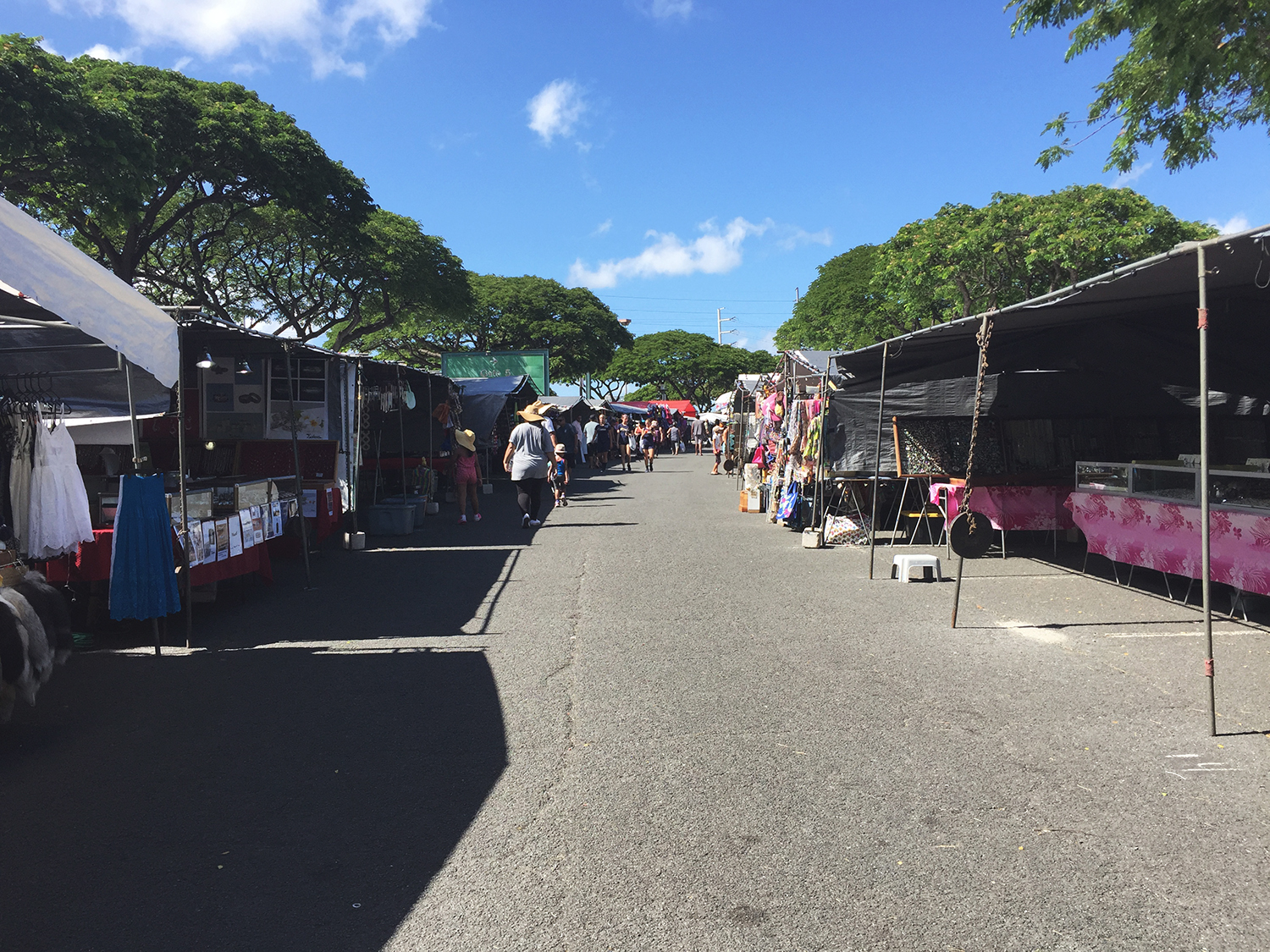 So we got grumpy. But we went out all this way so we took a stroll around. Yeah, more disappointment. This place wasn't selling local knick knacks at all. It was selling pumped out, cheap Chinese souvenirs and every stall was pretty much the same. I was so sad. I found one stall that had home made relish and jam so I taste tested every single one to get a bit of sustenance. Then there was a stall of local macadamia nuts and I did the same thing. I also bought two packets to bring back home too. That was about the only local things I saw. Even the ukuleles were made in China. Bleugh.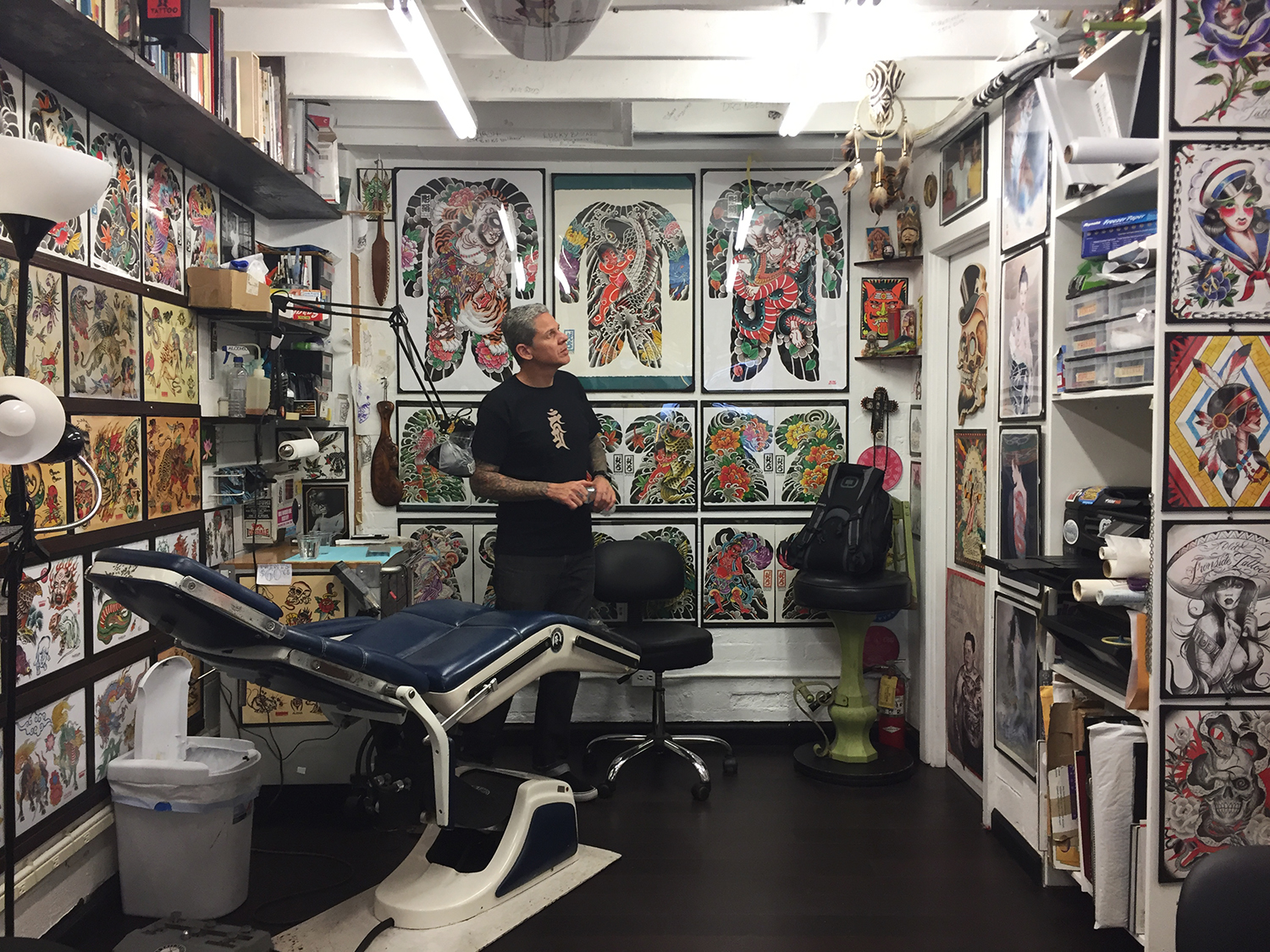 We didn't want to endure another bus ride, especially with our stomachs grumbling so we caught an Uber into Downtown Honolulu. We had a meal at Smith & King's, a bar on the corner then headed into Old Ironside Tattoo Parlour to grab a little on-skin memento.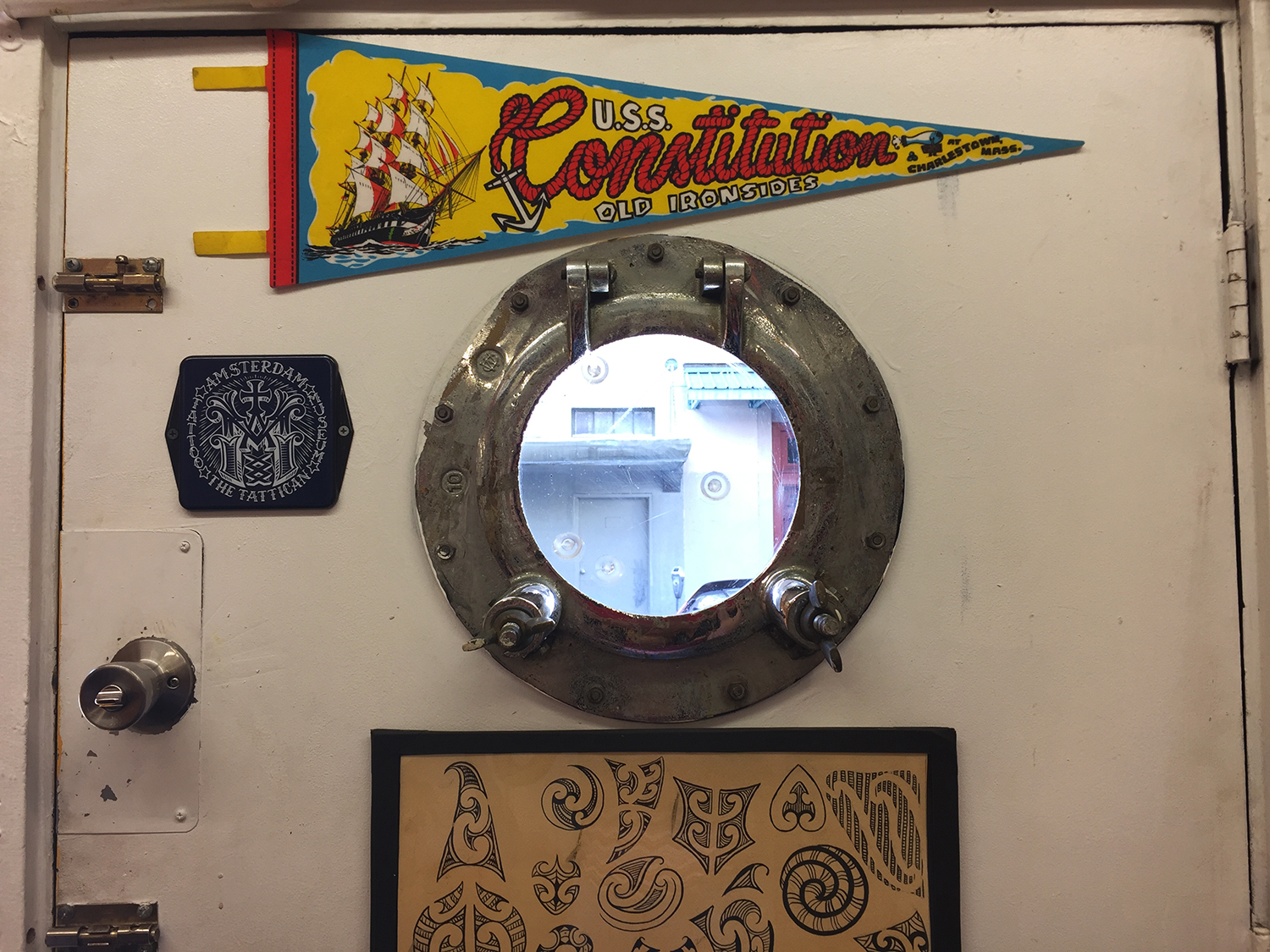 This shop was the very first tattoo shop in Hawaii, also was Norman Collins aka Sailor Jerry's own shop. Paige ended up getting an adorable pineapple in a colourful 50's style. And I got a little odd character on my foot. I can't be bothered explaining it hahaha but I have a plushie of it that I bring with me everywhere I travel. And he has been with me since I was 12. Also, Hawaii has been a dream of mine since I was 6 so I thought it was fitting to get something that resembled my adventures and journeys in a city that I had always dreamt about. Each one of my tattoos have been in a different city as well.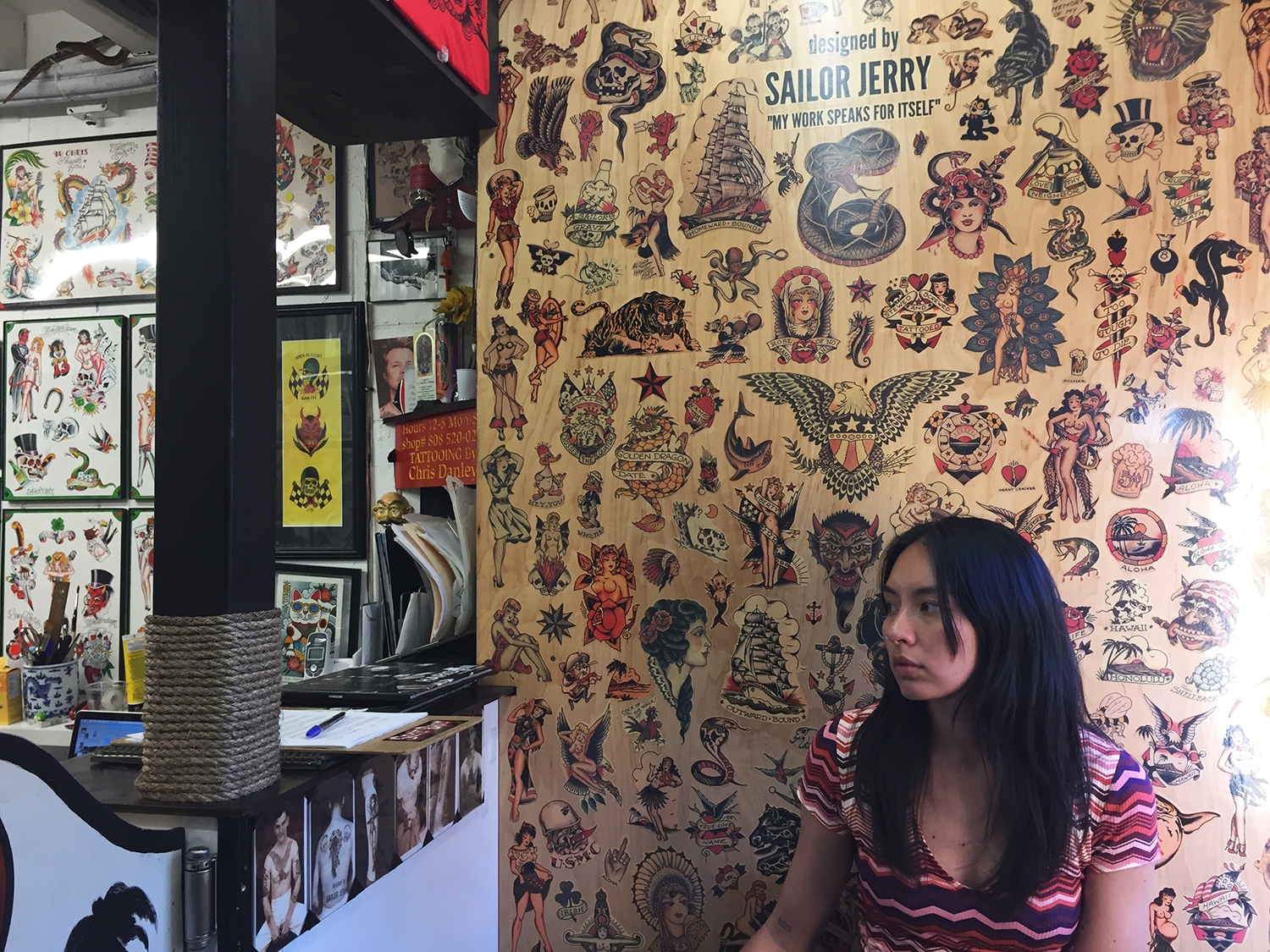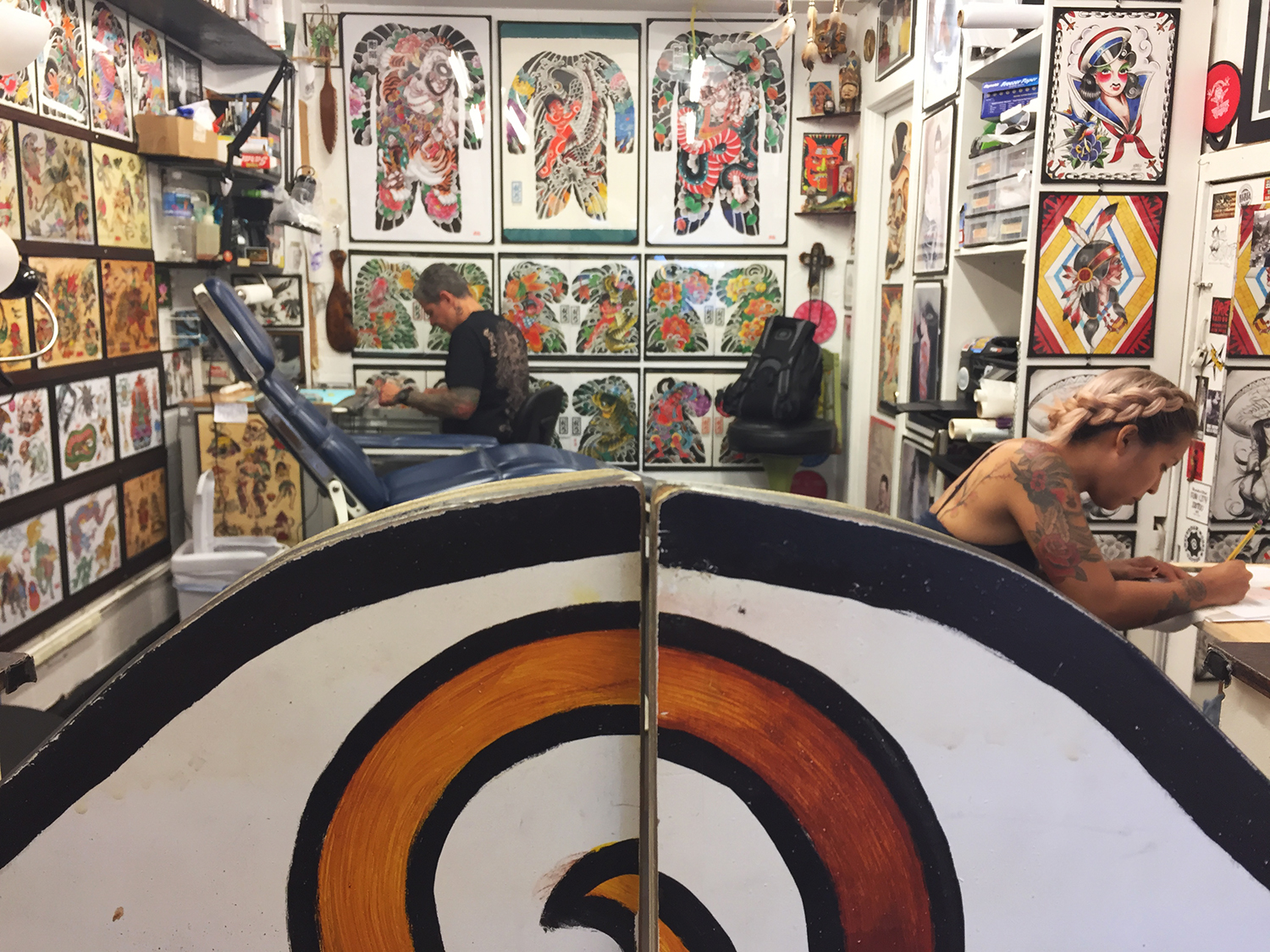 We spent some time talking to Harry and Megan and it was a pleasure to have gotten to know them and have ink done by them.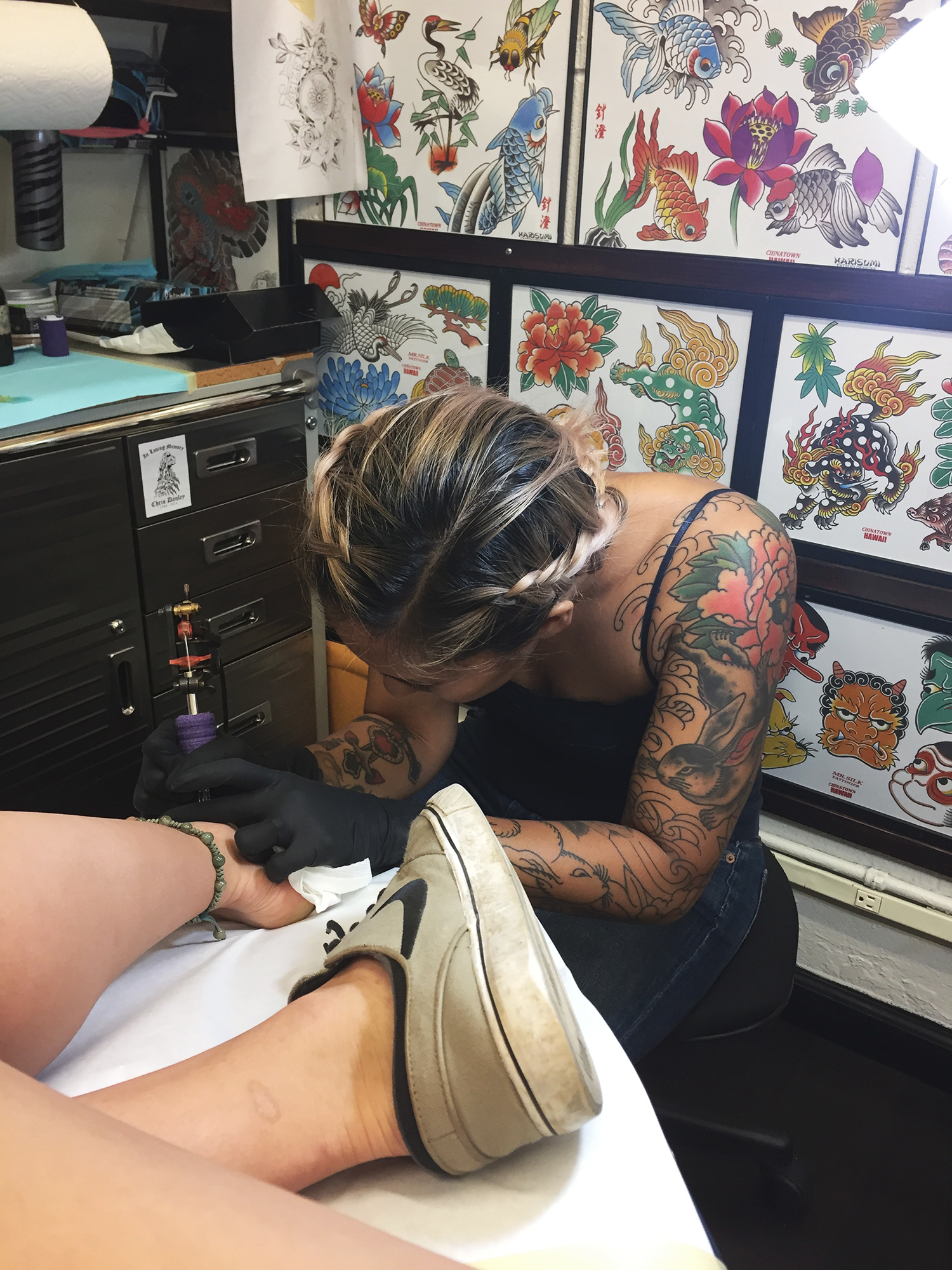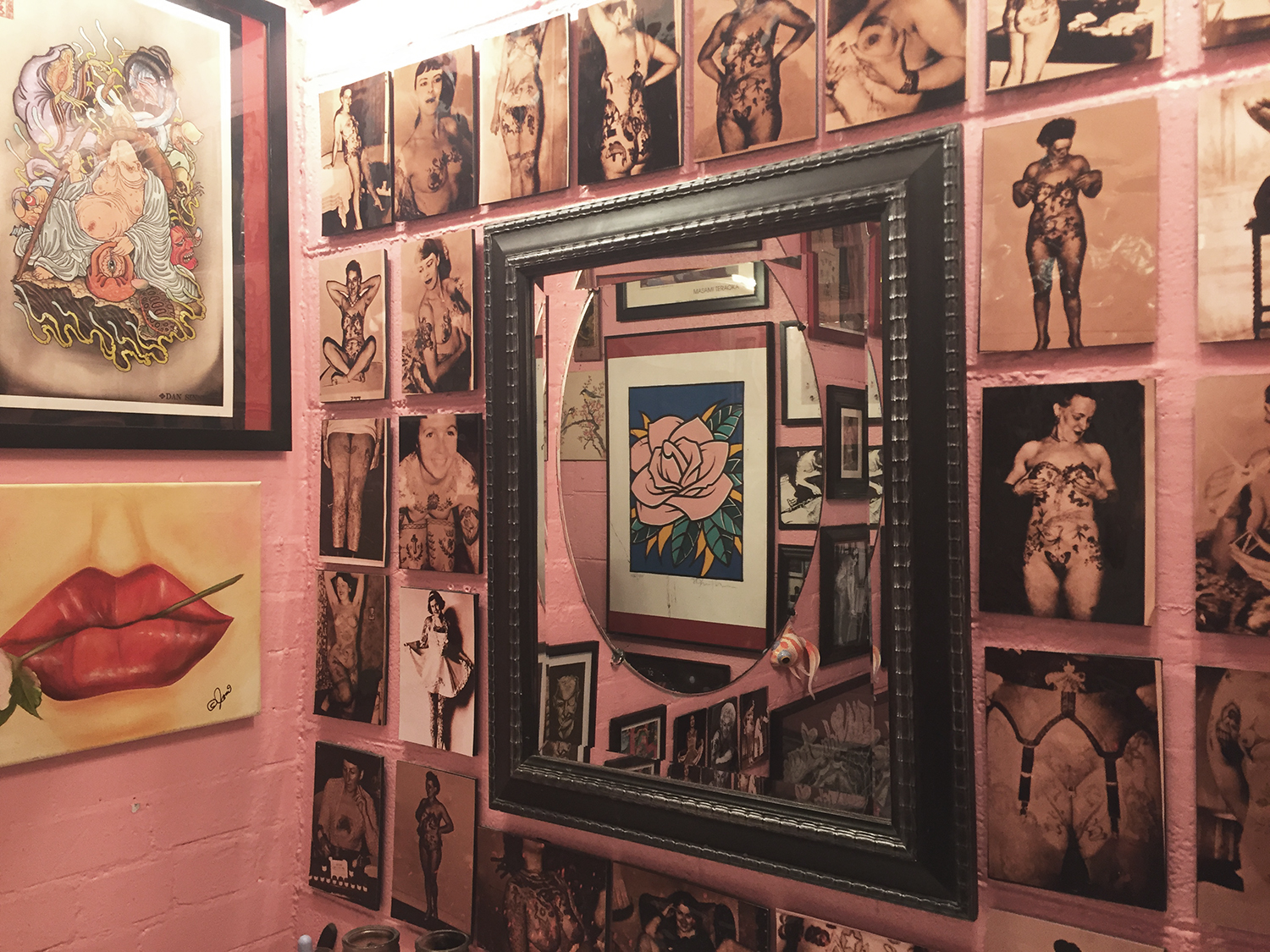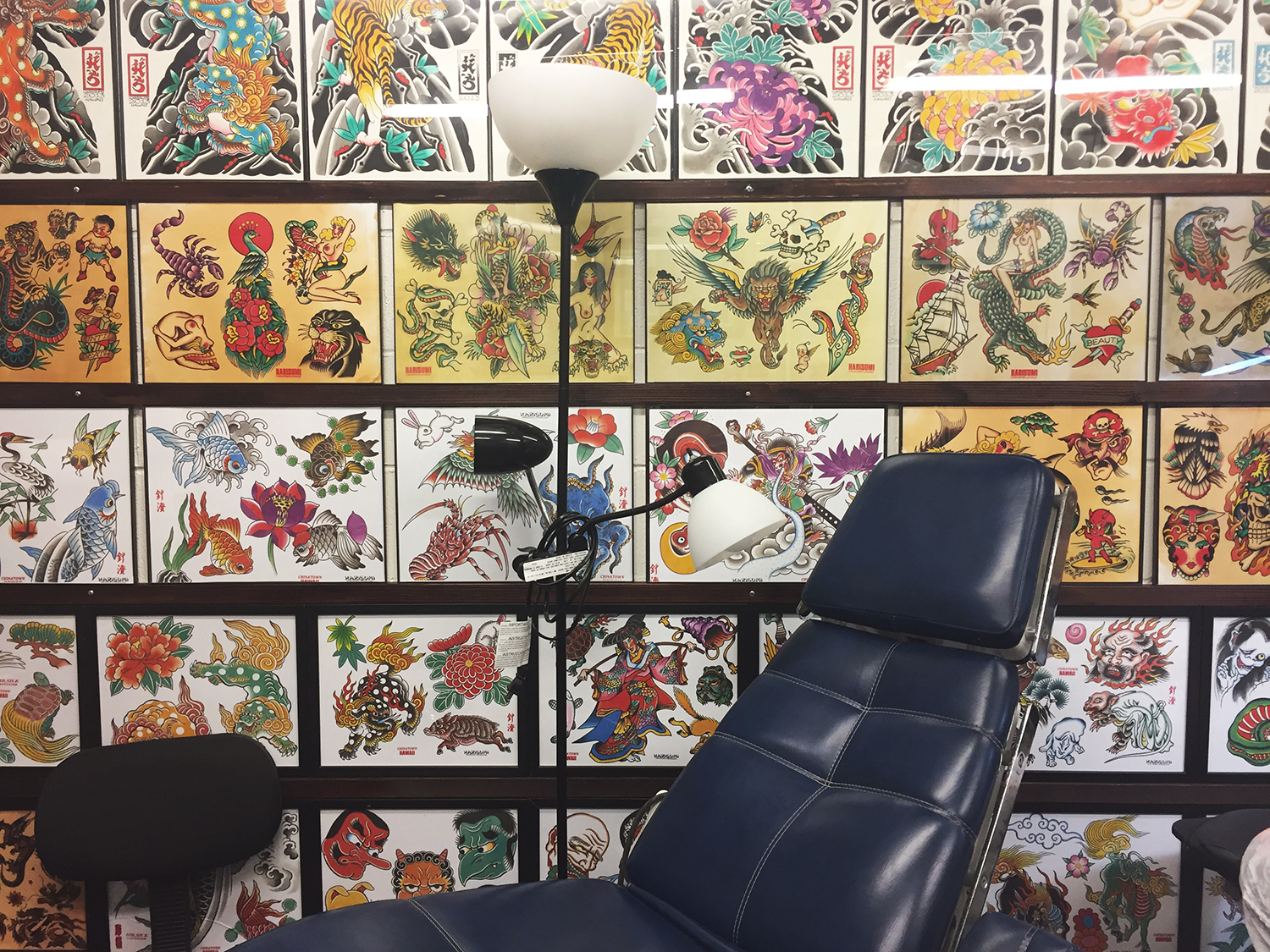 I made a friend with one of Harry's friends while I was waiting for my turn so after our tattoo we joined them for a drink back at where we had lunch. After enjoying happy hour and making friends with the bartender Ty, Paige and I continued our night there with Ty spoiling us with fruity shots here and there. I ordered a bowl of jalapeno poppers that were a lot bigger than I anticipated so I shared them along with other people sitting at the bar. Soon, we made new friends with Brianna and Danny. They were both from the US mainland and have been here for about a year or so. Brianna worked in retail at Ala Moana center and Danny worked in the military.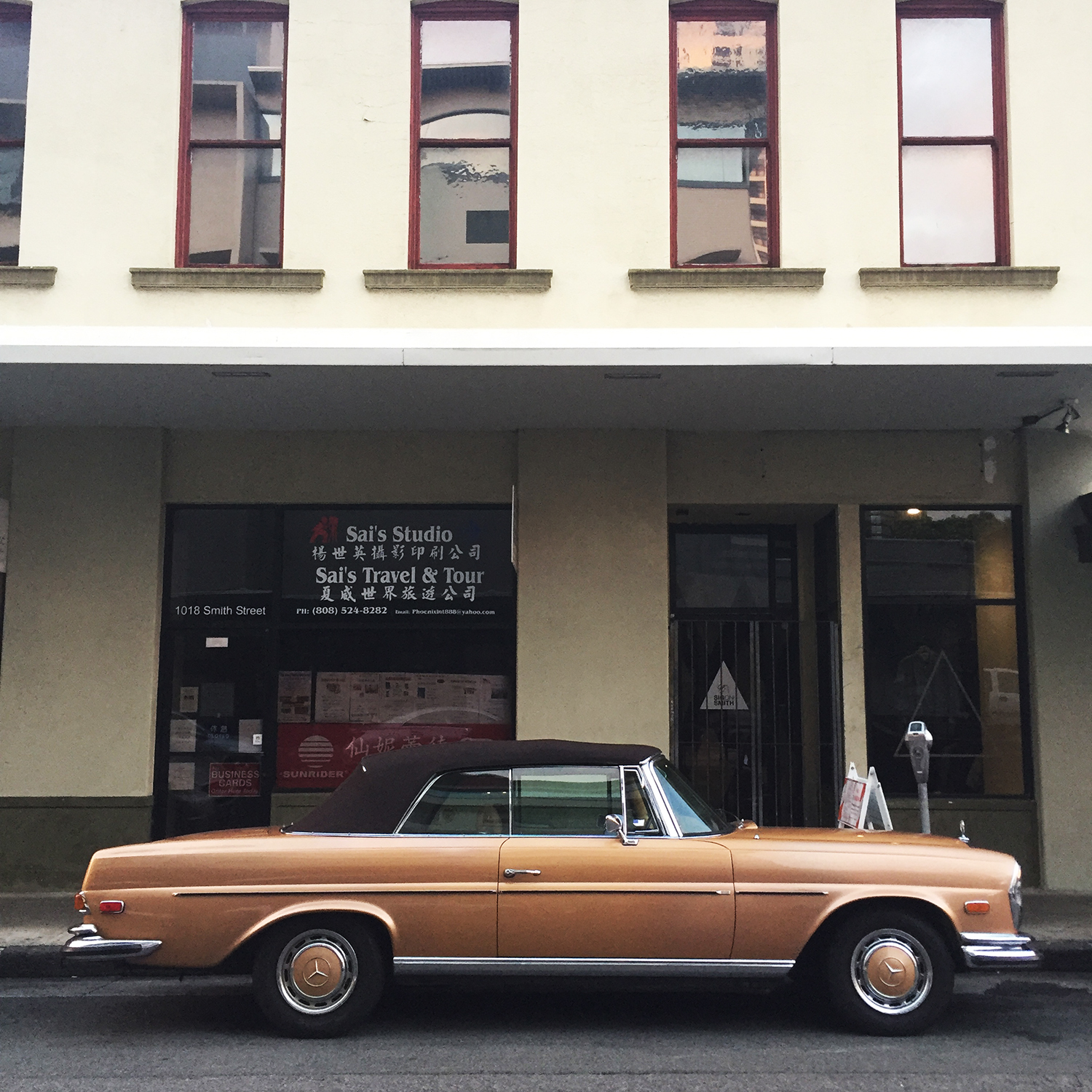 After chatting with them for a few hours, they talked about the awesome city view at Tantalus, a national park mountain that overlooked Waikiki. We decided to go and check it out.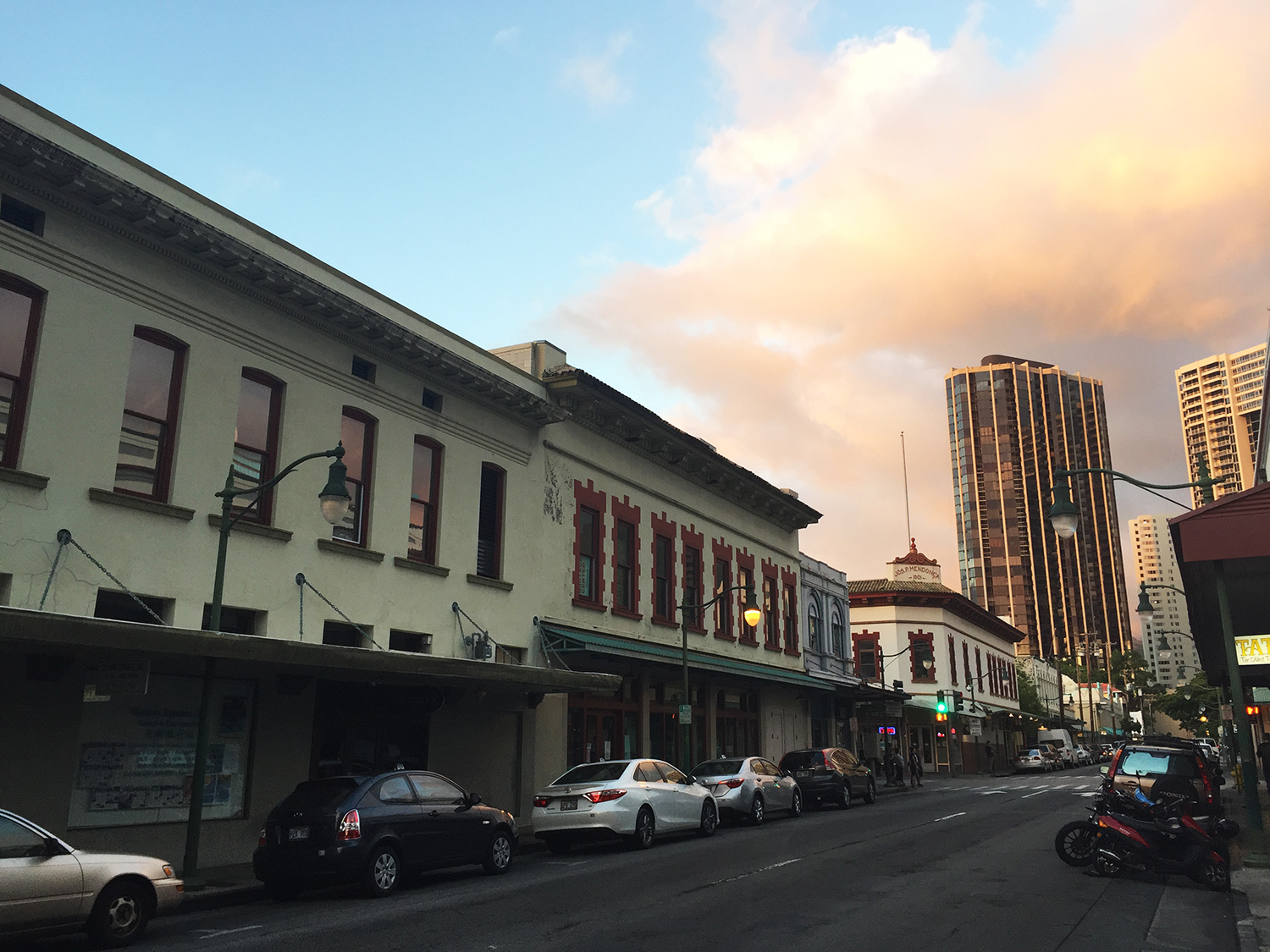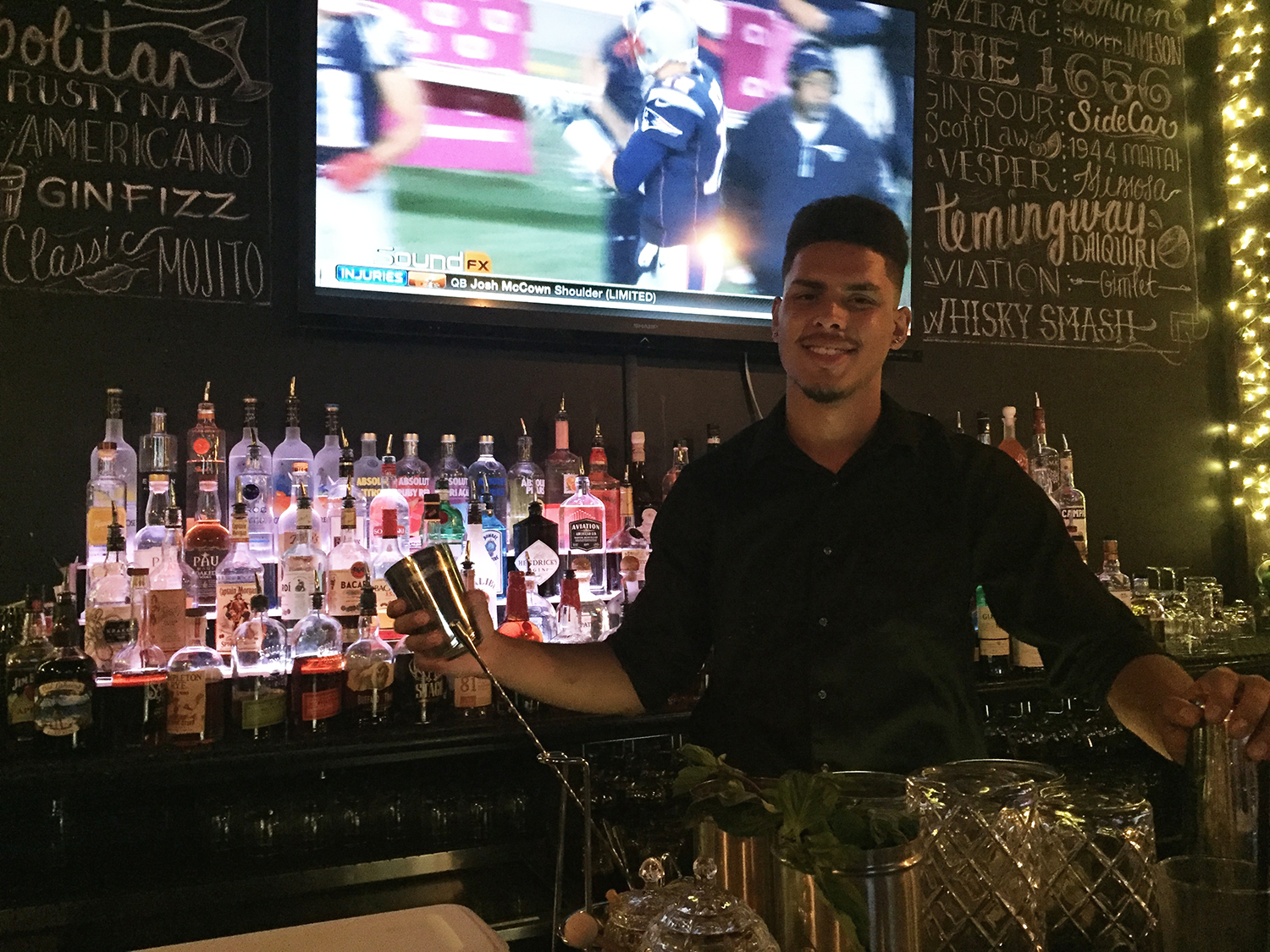 We went up the tight hair pins in Danny's WRX until we got up to a hillside opening up to an amazing canvas of lights and skyscrapers. It was better than Mt Coot-Tha.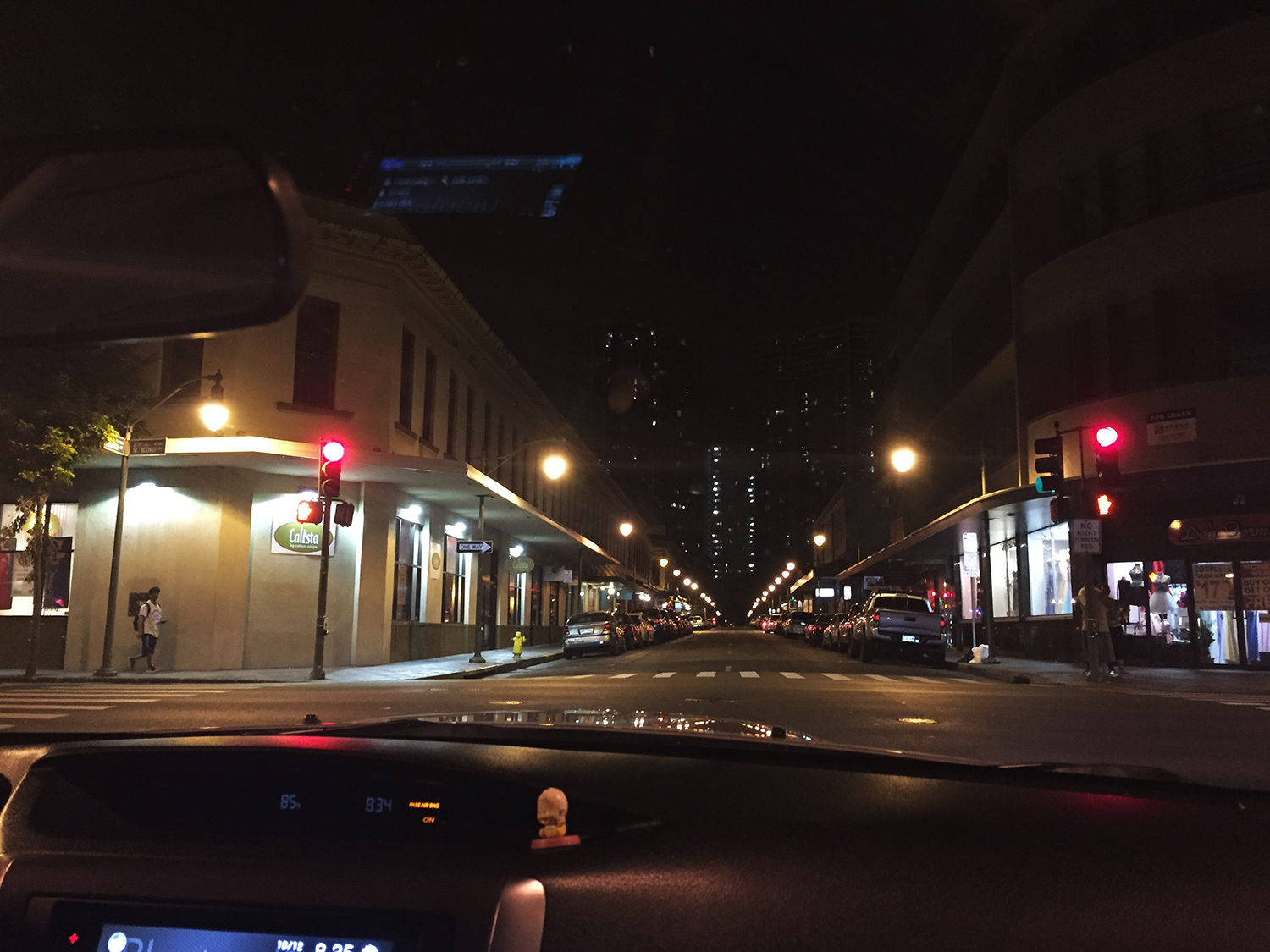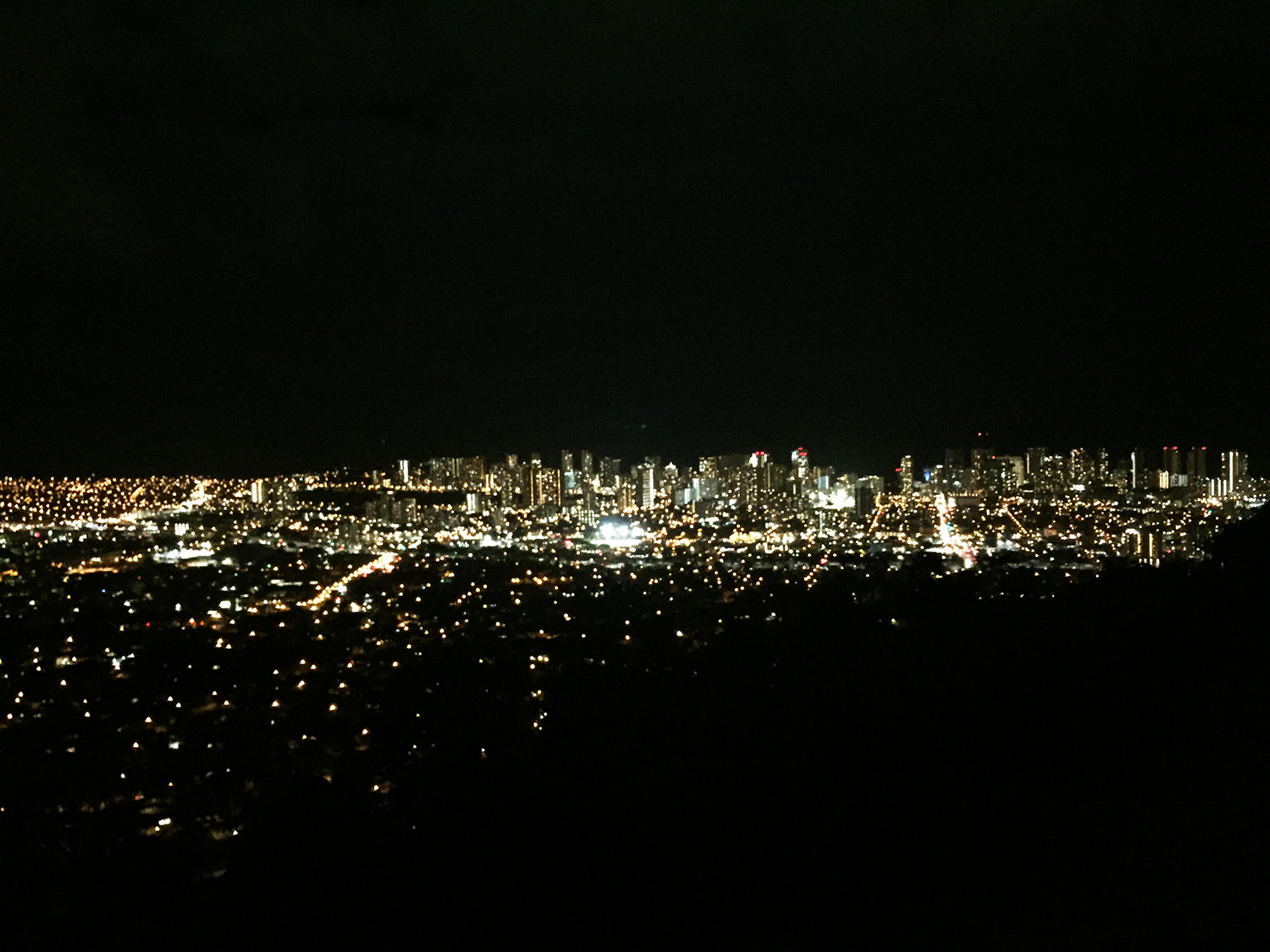 After enjoying the view at Tantalus, we dropped Brianna home and then we got dropped at Waikiki. We wanted to go to the gun range before we headed home. Both Paige and I had never shot a gun before.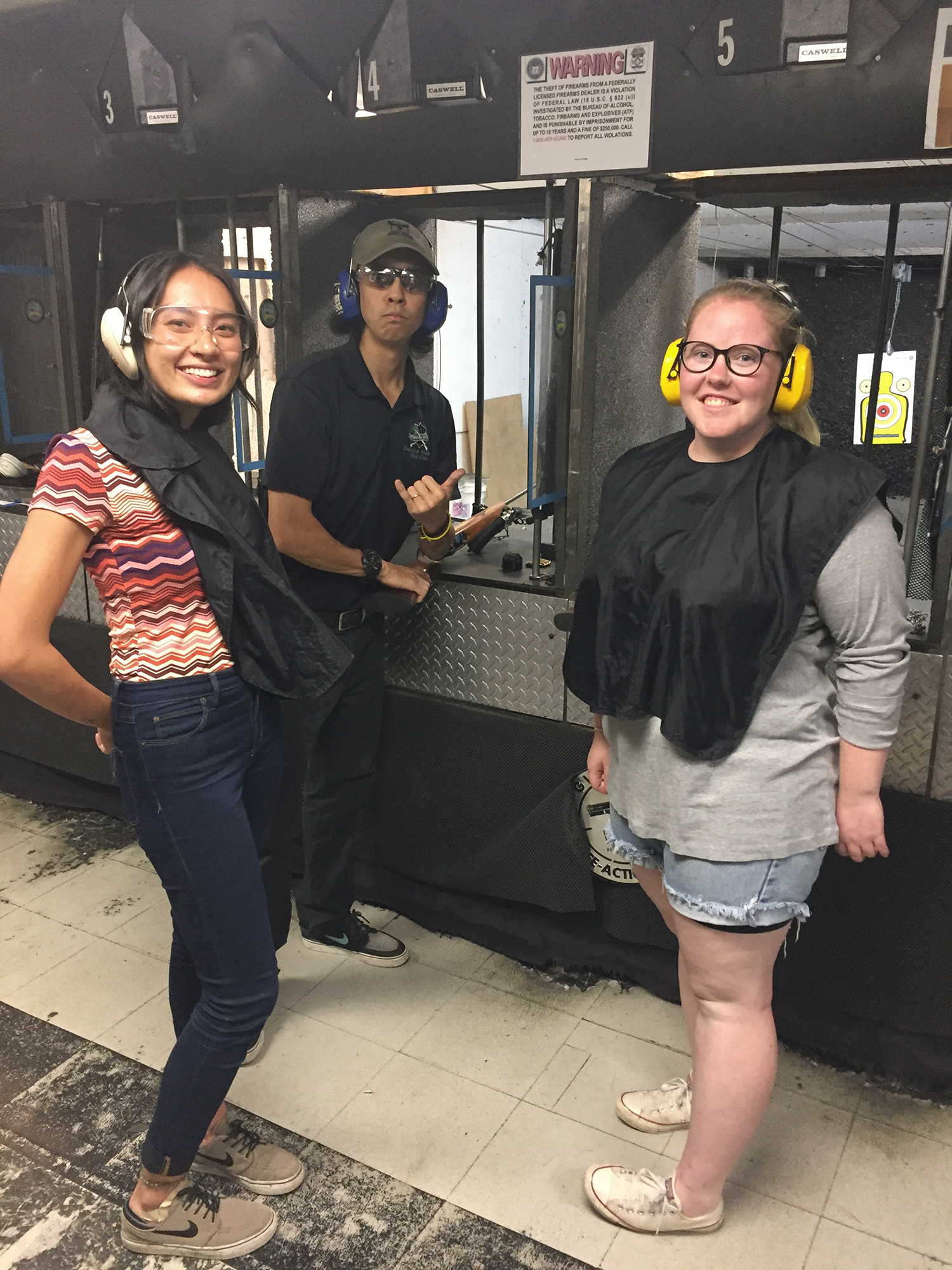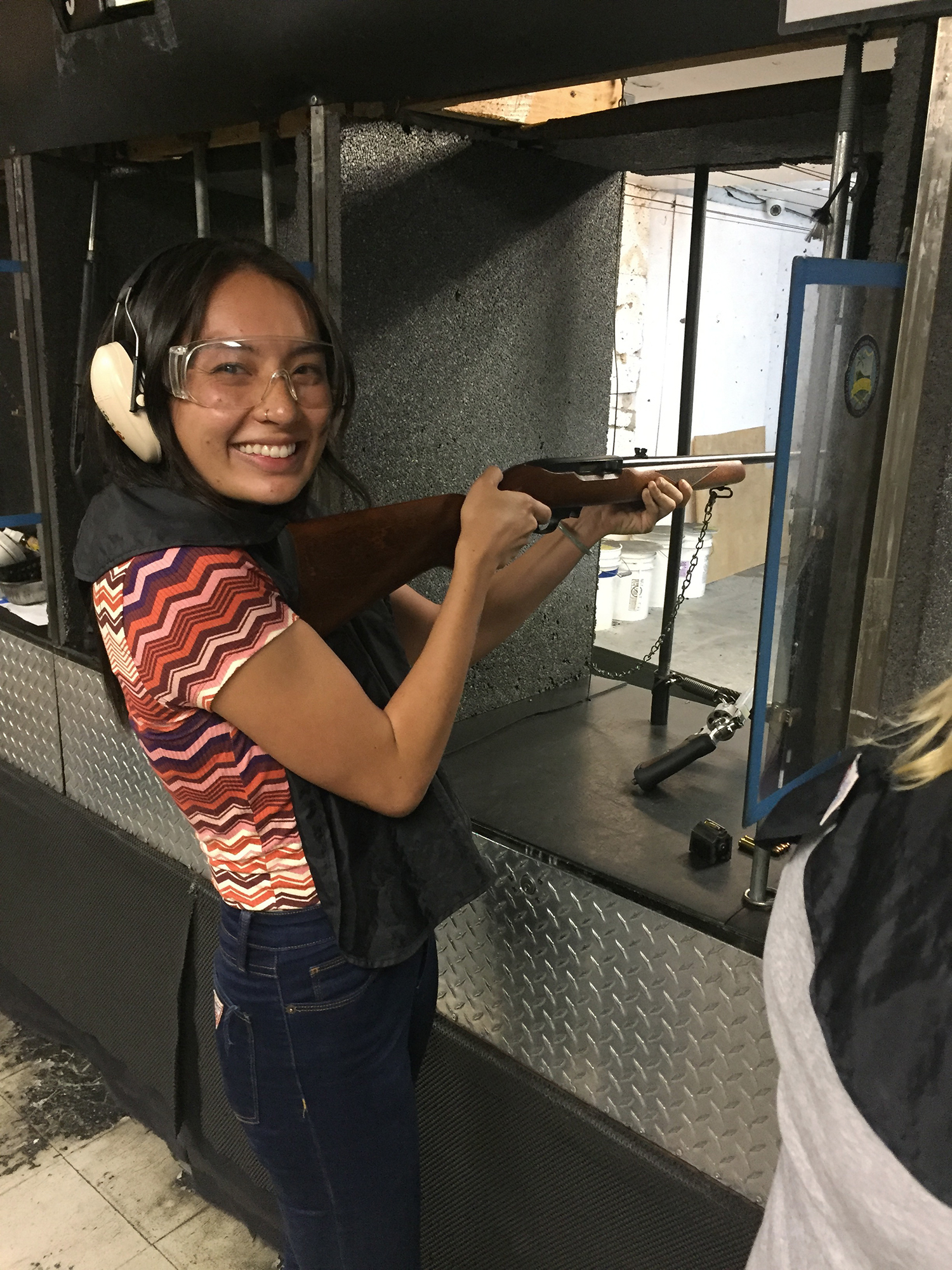 We got to have a go at 3 guns with 36 shots. A rifle, a pistol and a semi-automatic hand gun.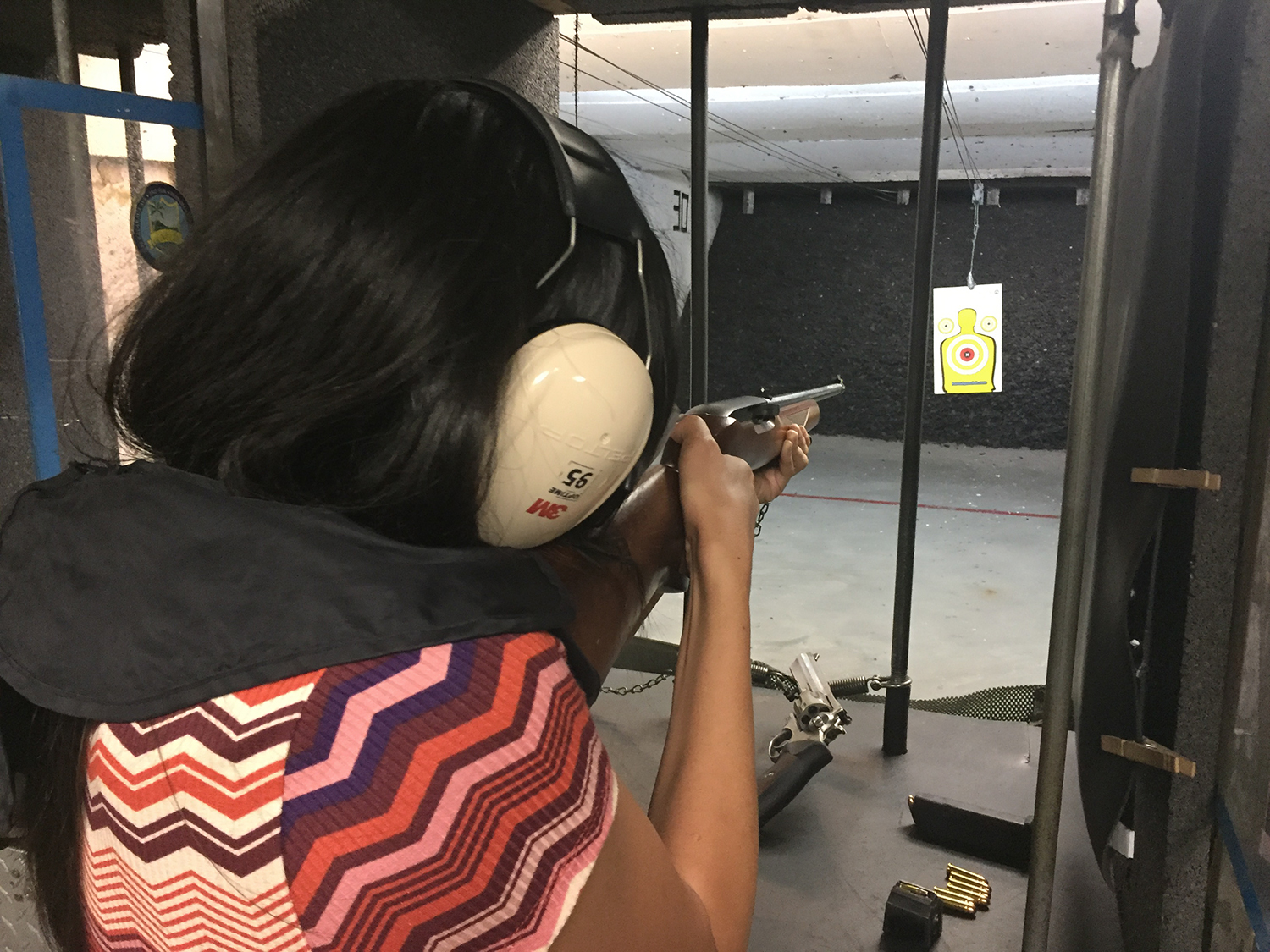 We started on the rifle as it was a little less impacting and easier with the aiming.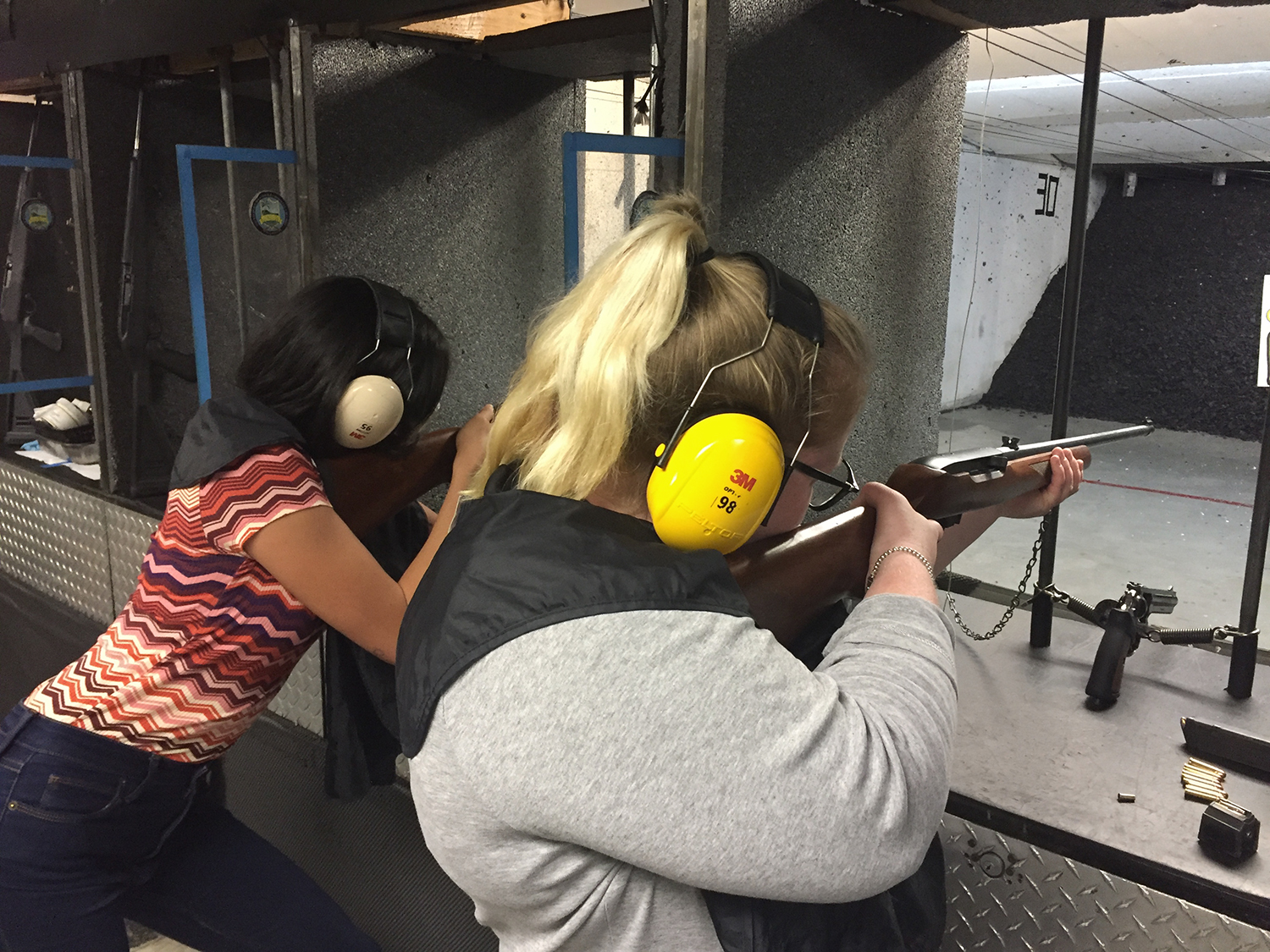 The first shot at the pistol gave me a huge fright. I screamed from the noise and the force made me giggle with adrenaline. For those entire 6 shots, it was so hard to keep my eyes open. I'm pretty sure I closed them every time the shot was actually triggered.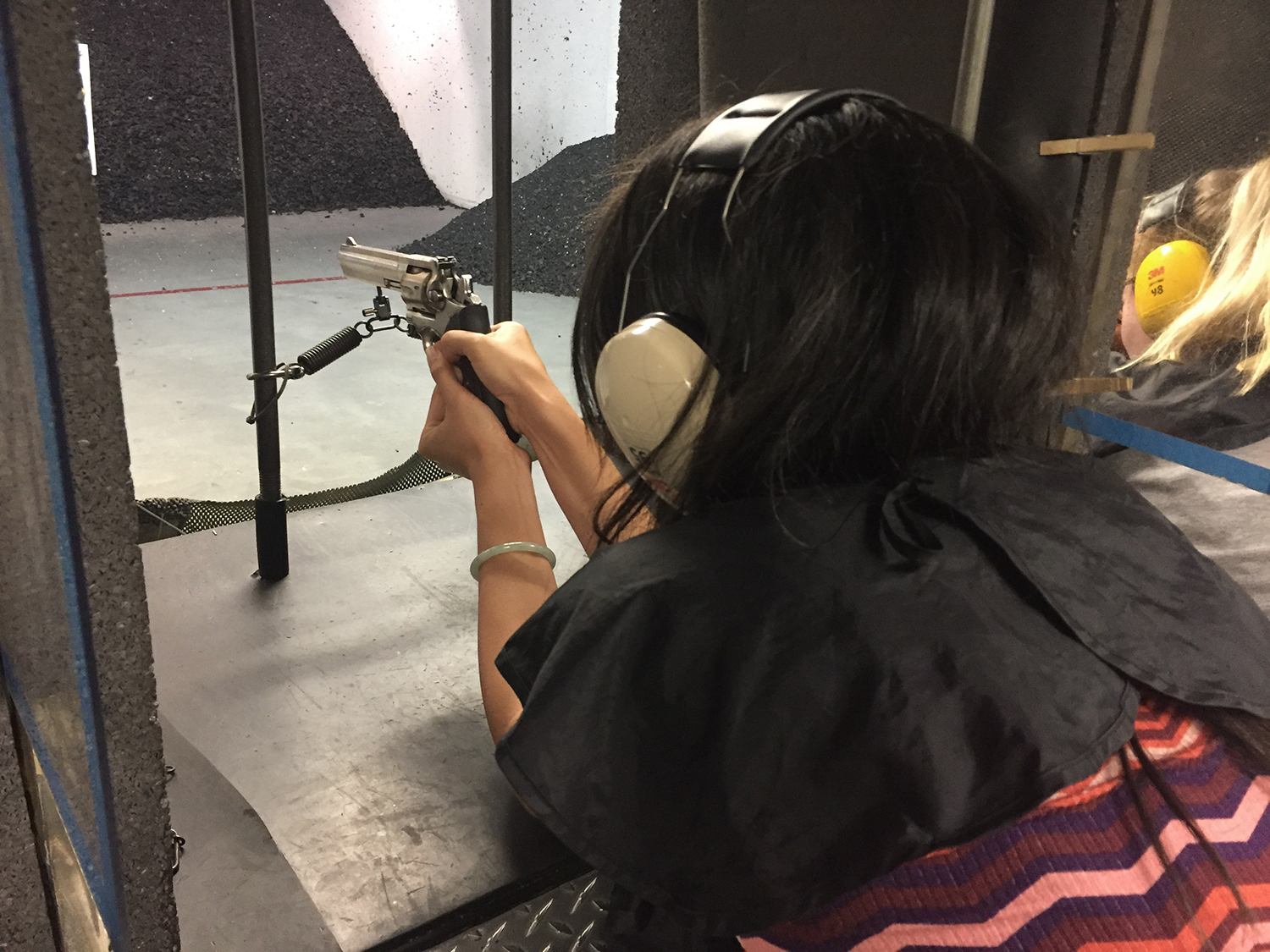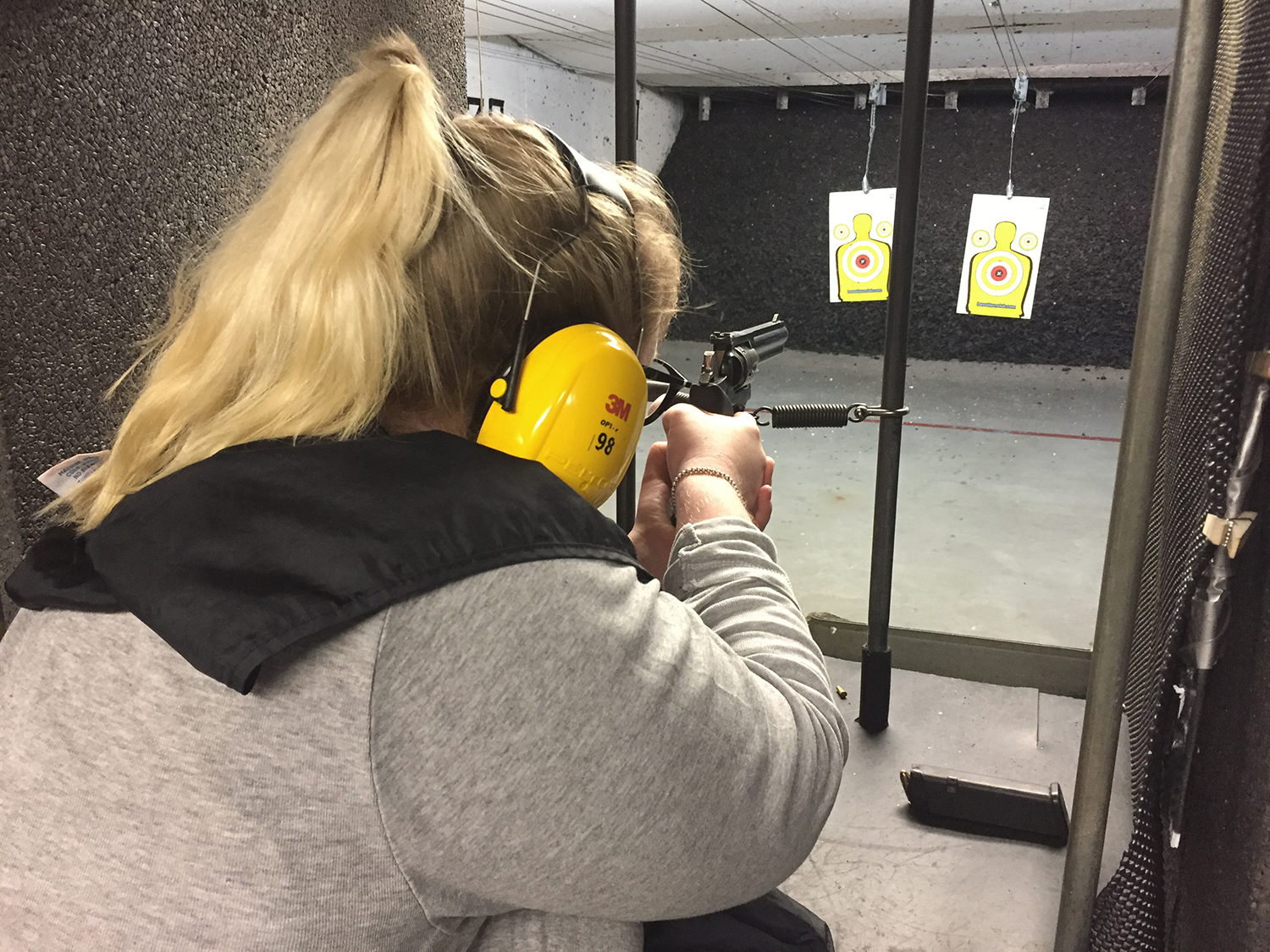 The semi-automatic was the same, towards the end I started steadying the gun with both my hands really strongly so that I could maintain the aim I eyed off before I pulled the trigger. But still, it was hard to keep my eyes open. It was a lot of fun though! I ended up taking home about 5 bullseyes. Woohoo!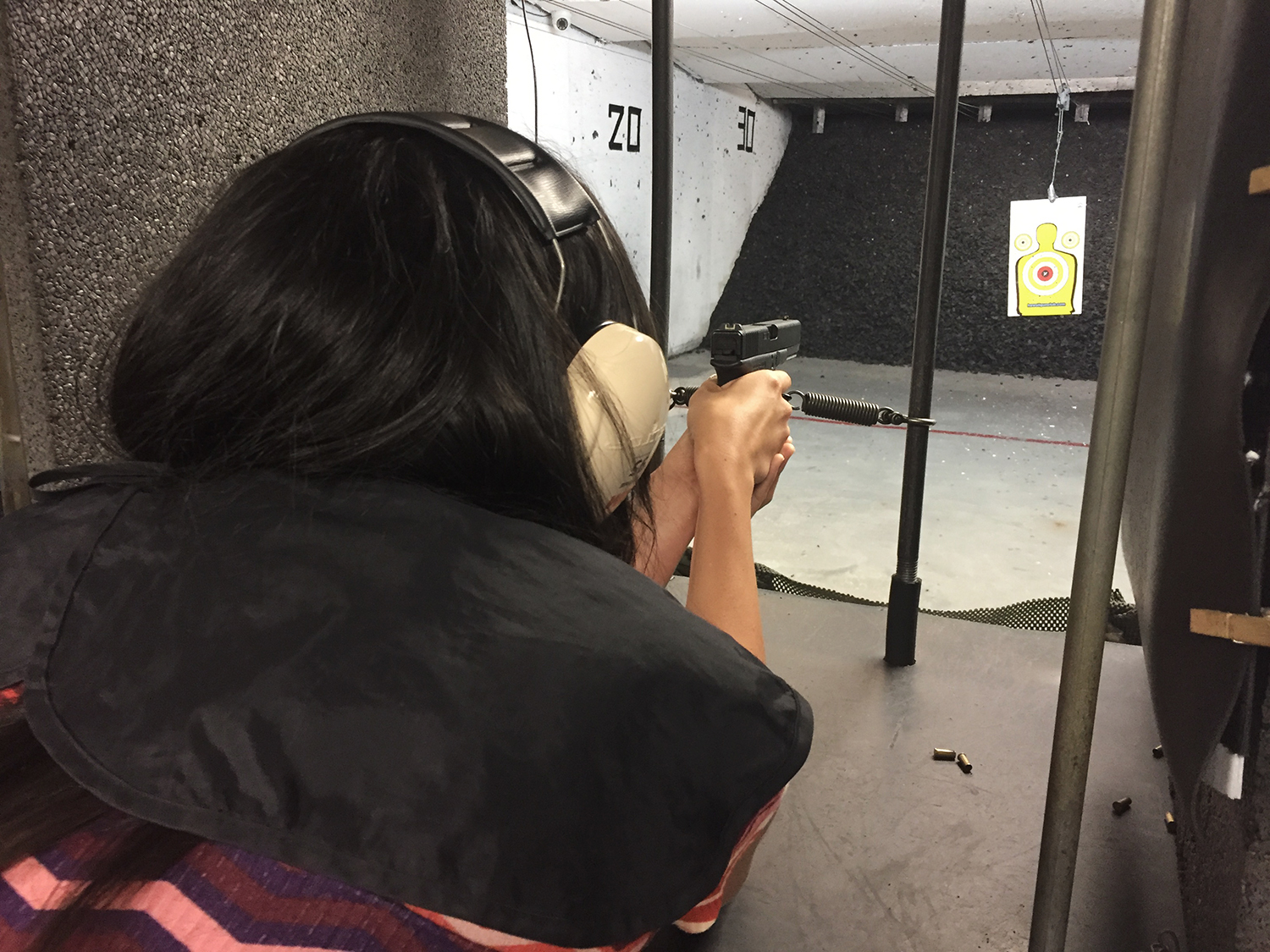 After our gun experience, I met up with one of my online supporters of my music and his two daughters. We had crepes and pancakes at IHOP. His daughters were 8 and 12 and they were absolutely adorable. It was so nice to meet people that follow my journey even though we are miles apart in our normal lives. And then, our Hawaii trip was wrapped up. Paige and I came home at midnight with the realisation that we had to pack and get up at 5am to go to the airport. We had an amazing journey. Hawaii was beautiful. I can't wait to return and maybe check out more of Oahu and explore another island I didn't get to visit. Maybe Maui. Also thank you to all of our new friends that added to our trip. I am now typing this with post holiday blues, somebody cure me.