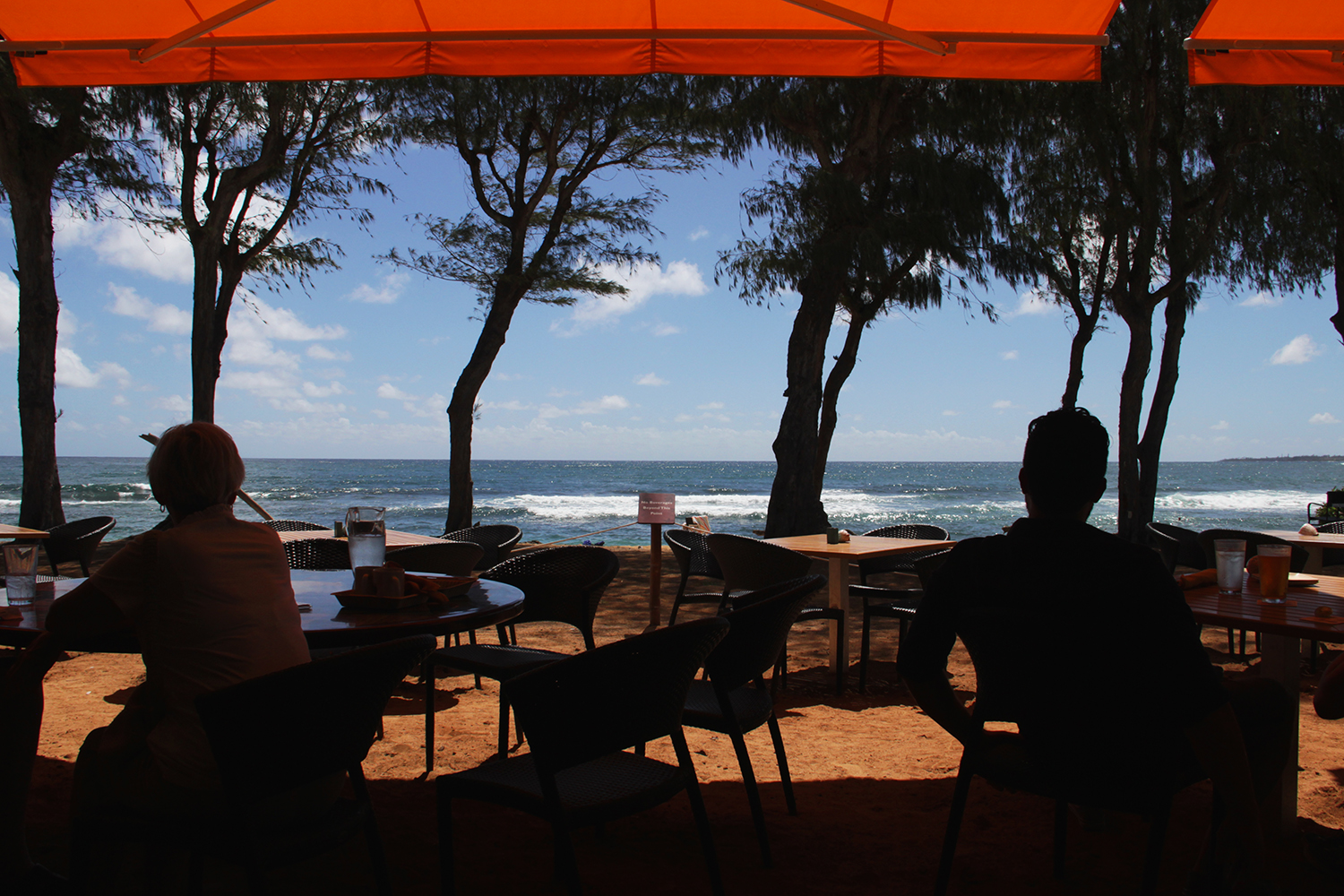 Our resort is on the beach. We weren't expecting that! So we started our day looking at the great view that we had access to. Surprisingly, the meals at Lava Lava Beach Club were some of the best we've had all trip so I was a happy camper.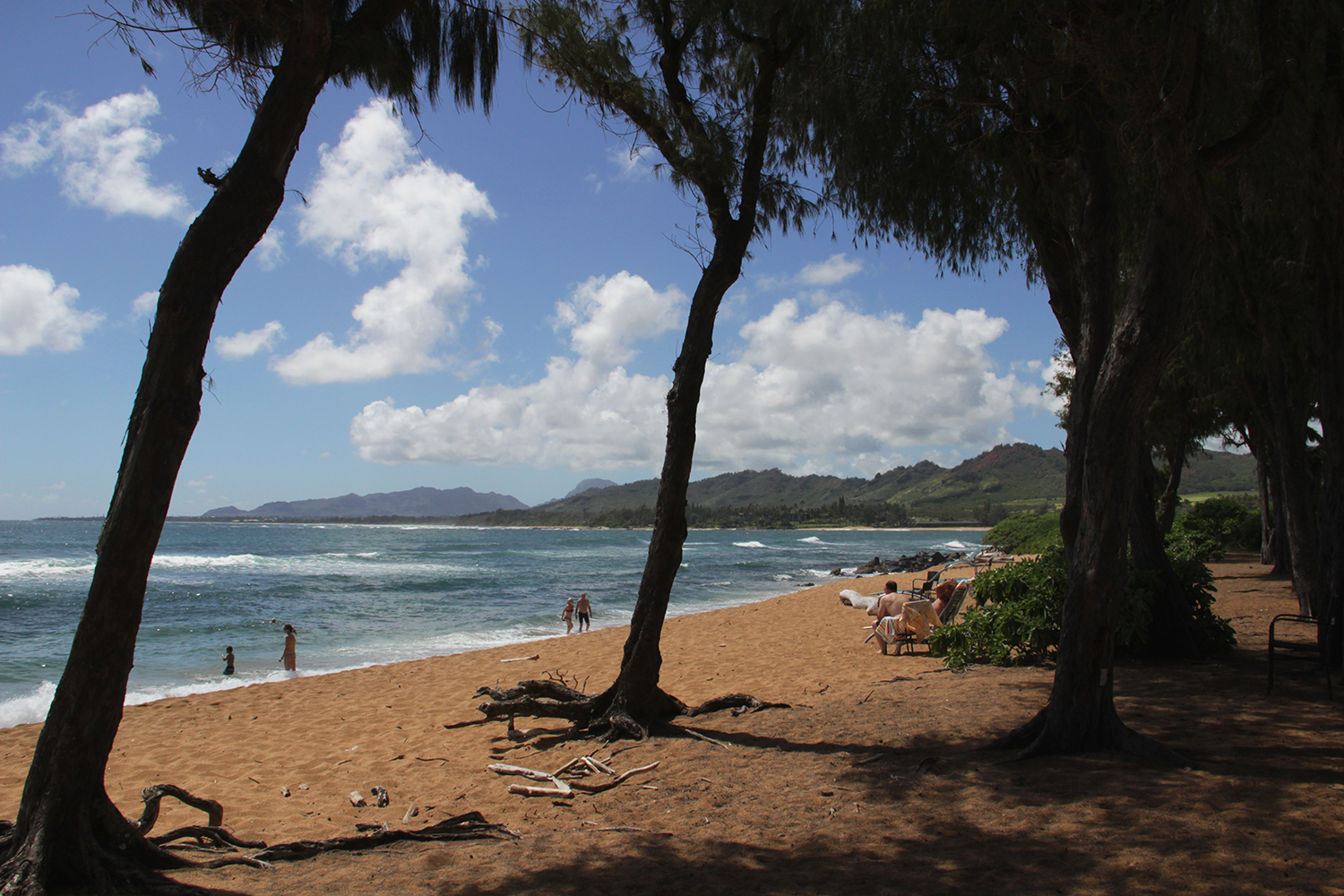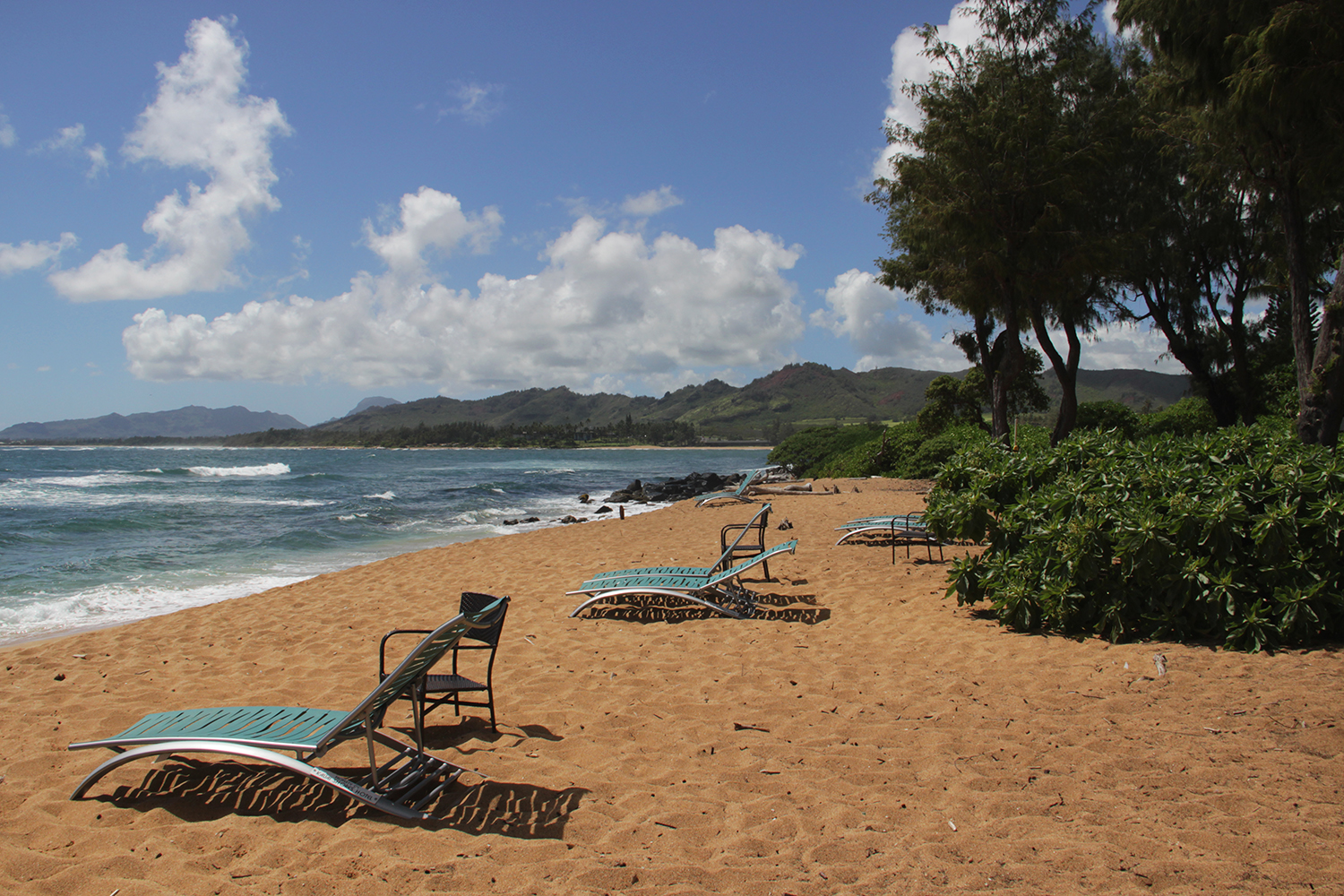 We then embarked on a bit of a road trip to the west side. We were on a mission to see the Waimea Canyon.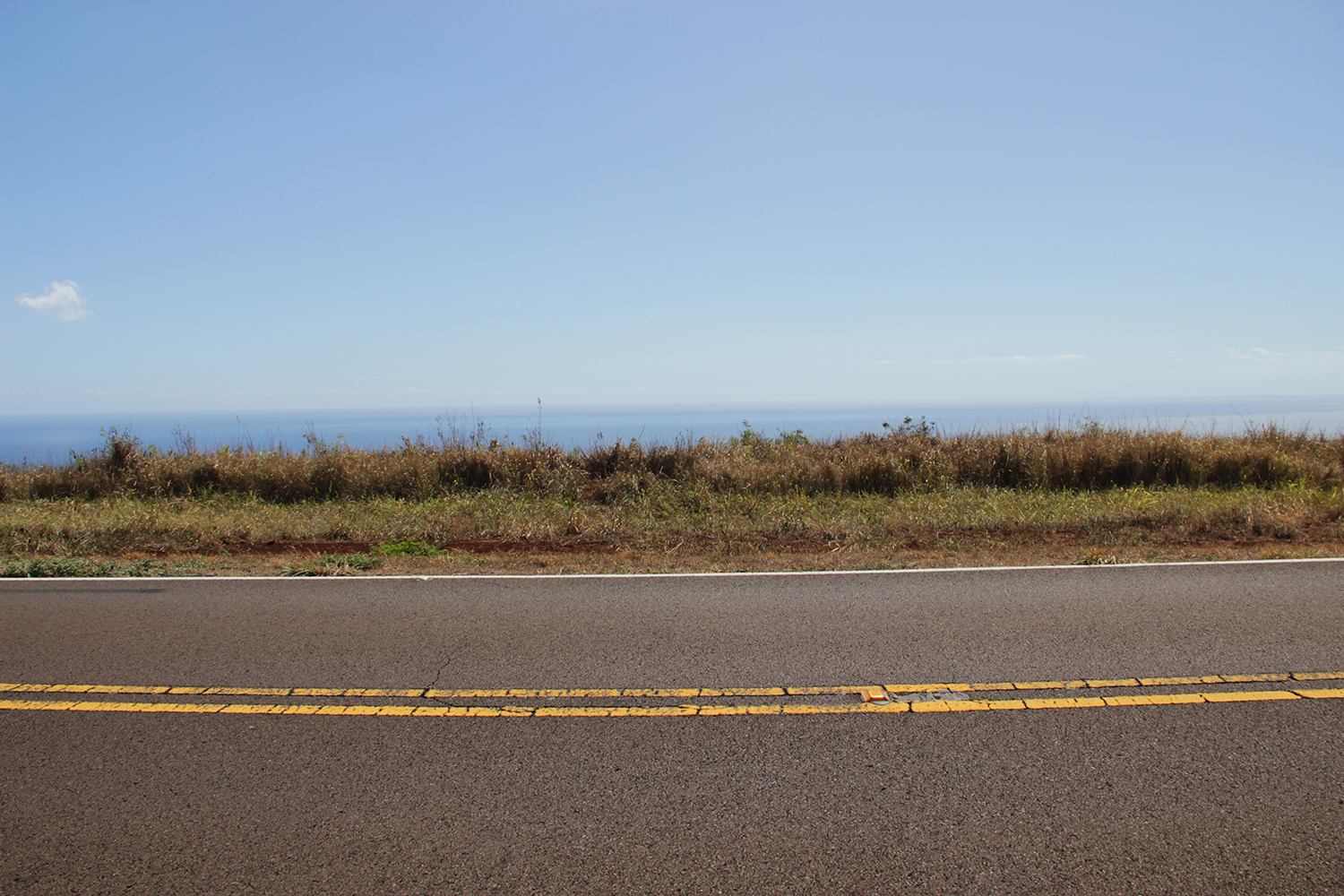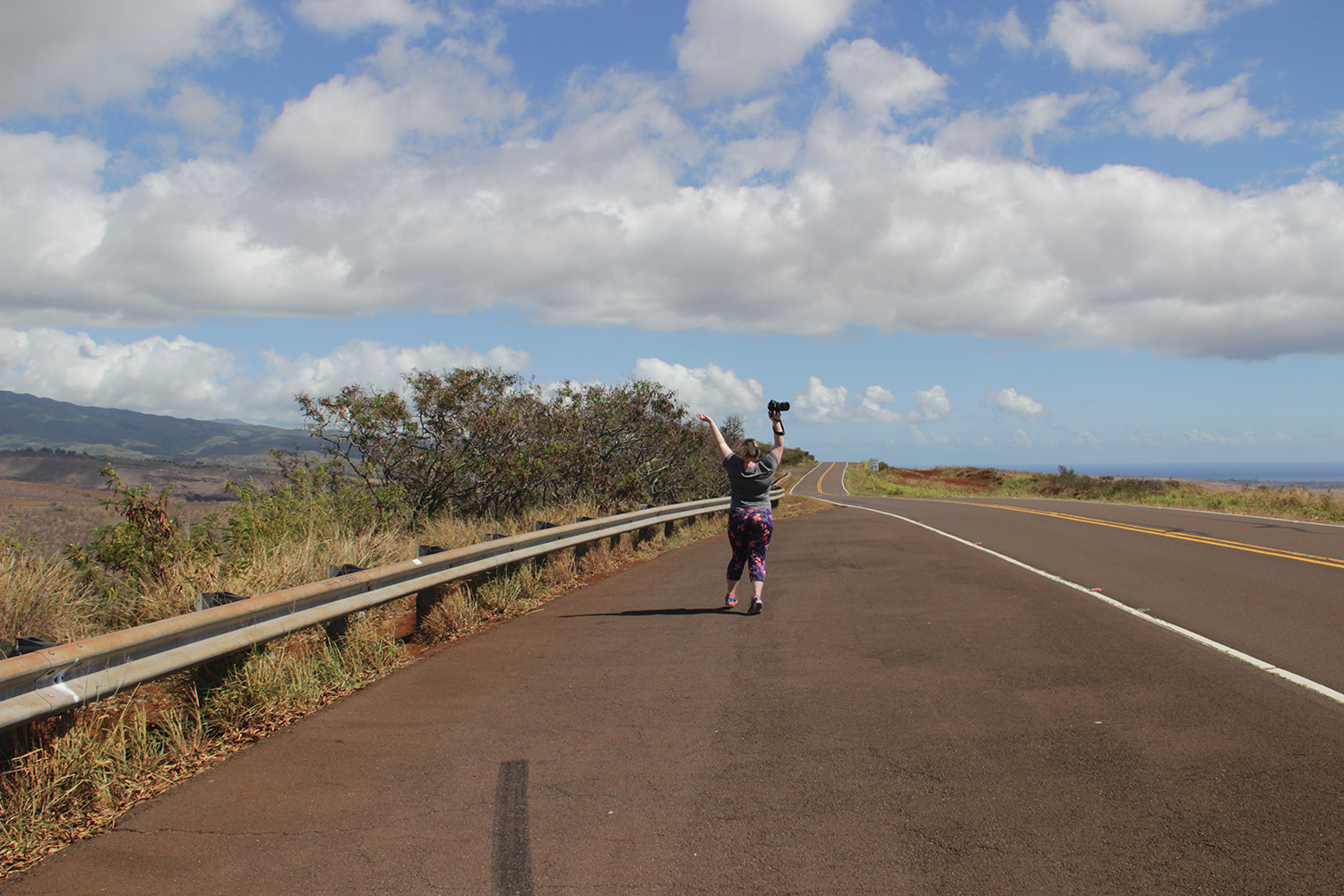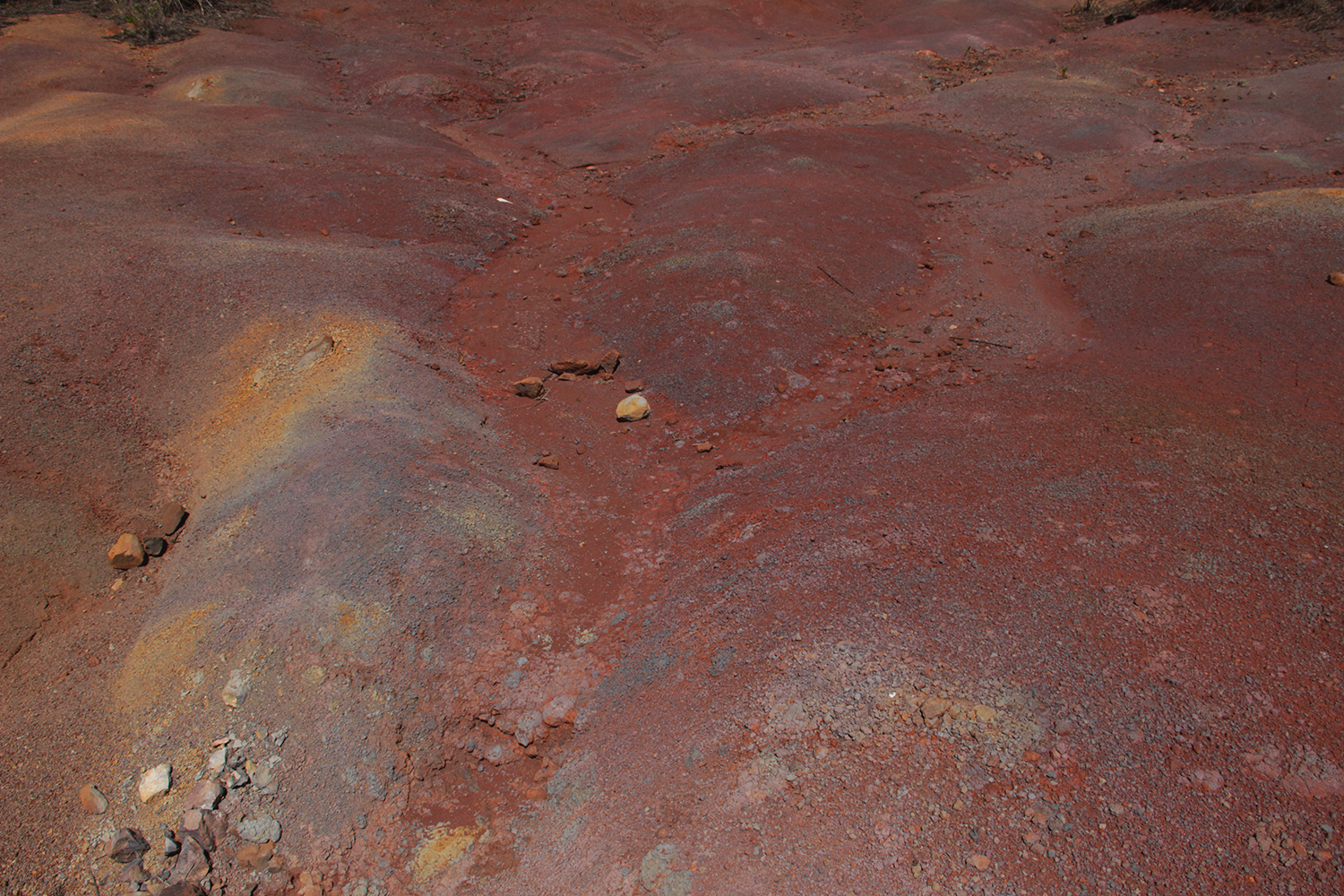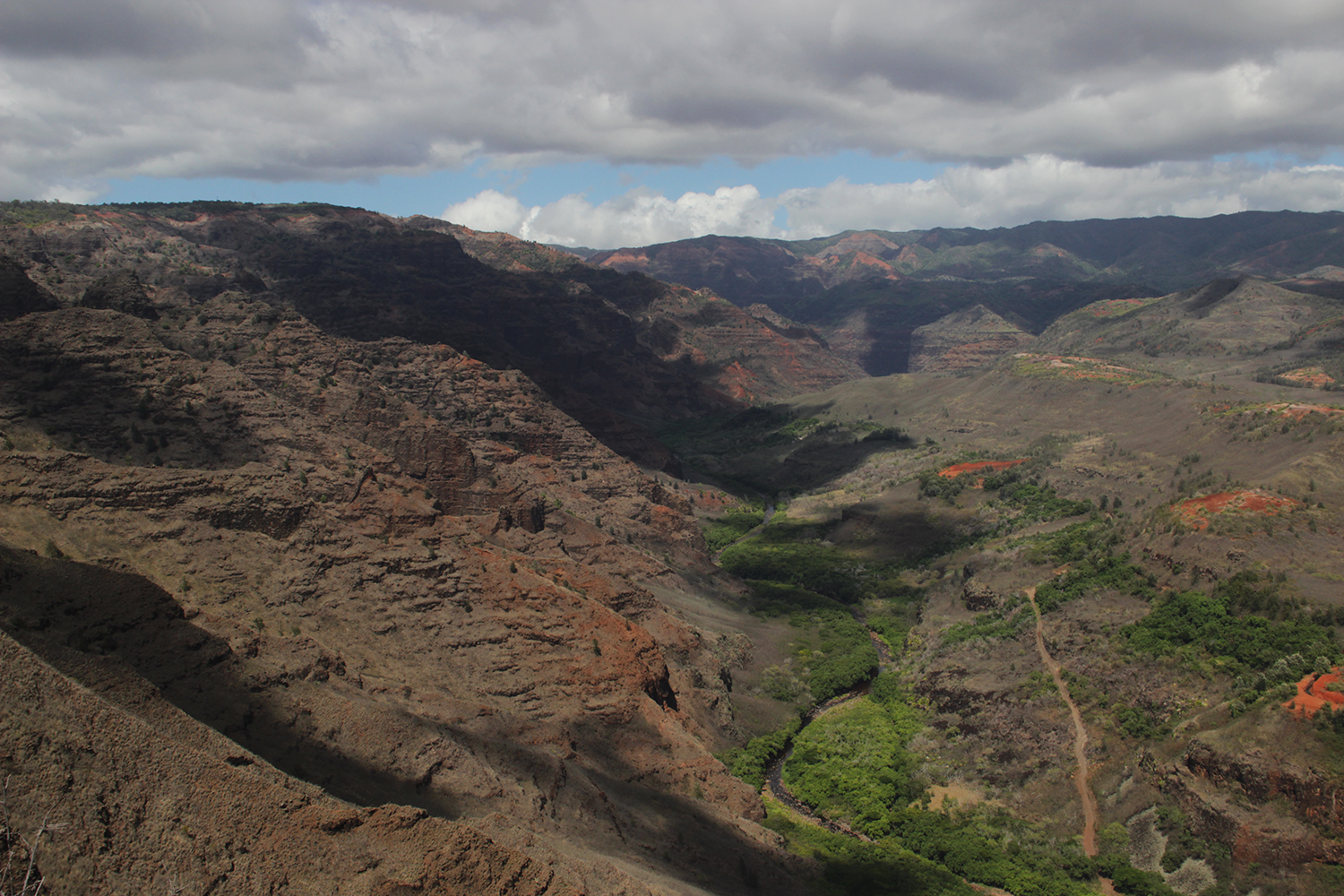 The views on every bend was gorgeous. We couldn't believe our eyes. The dirt was a beautiful gradient of reds and oranges and browns and purples. Mix that in with the shadows from the clouds and the pockets of greenery and we had kaleidoscope-like spectacle to feast on.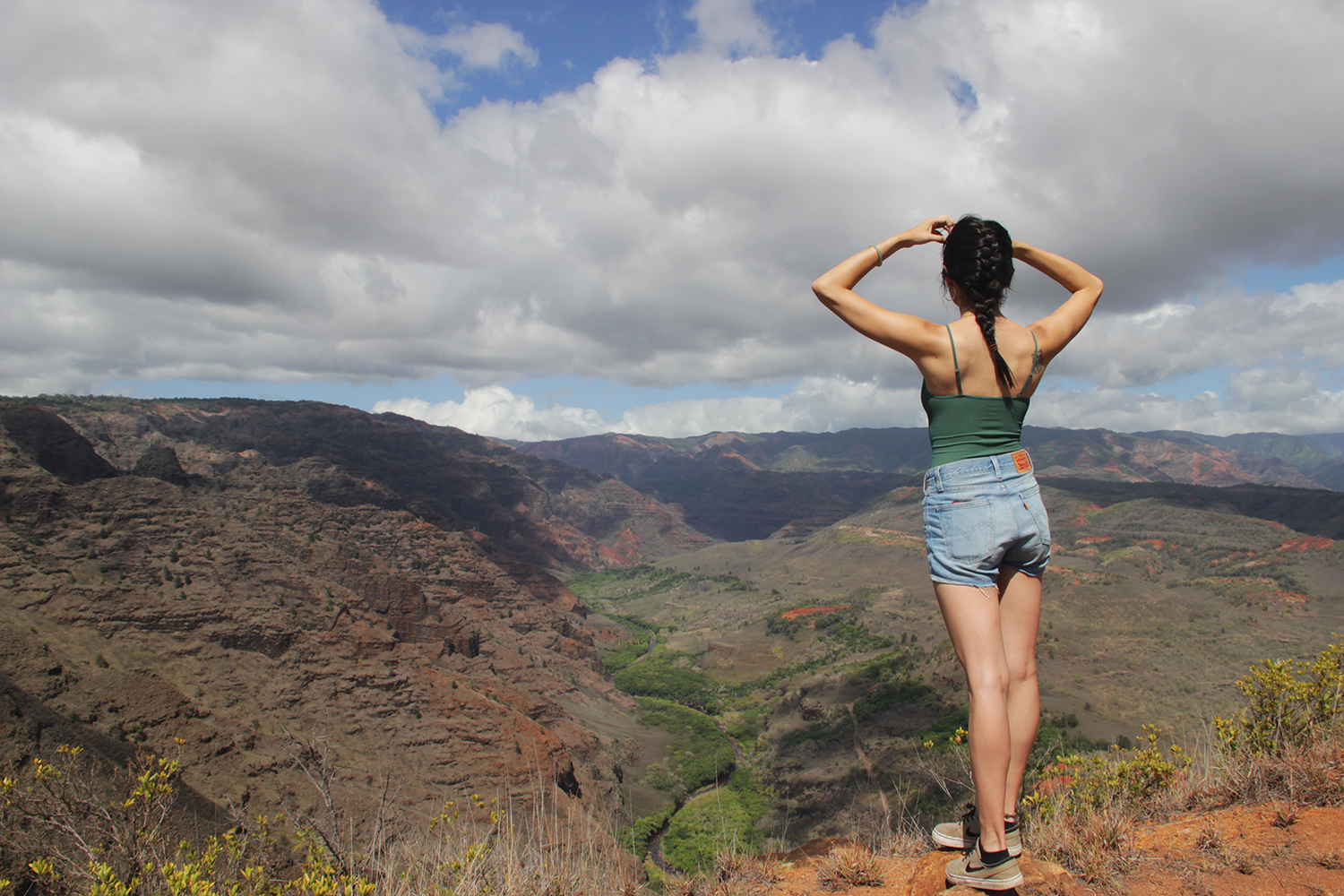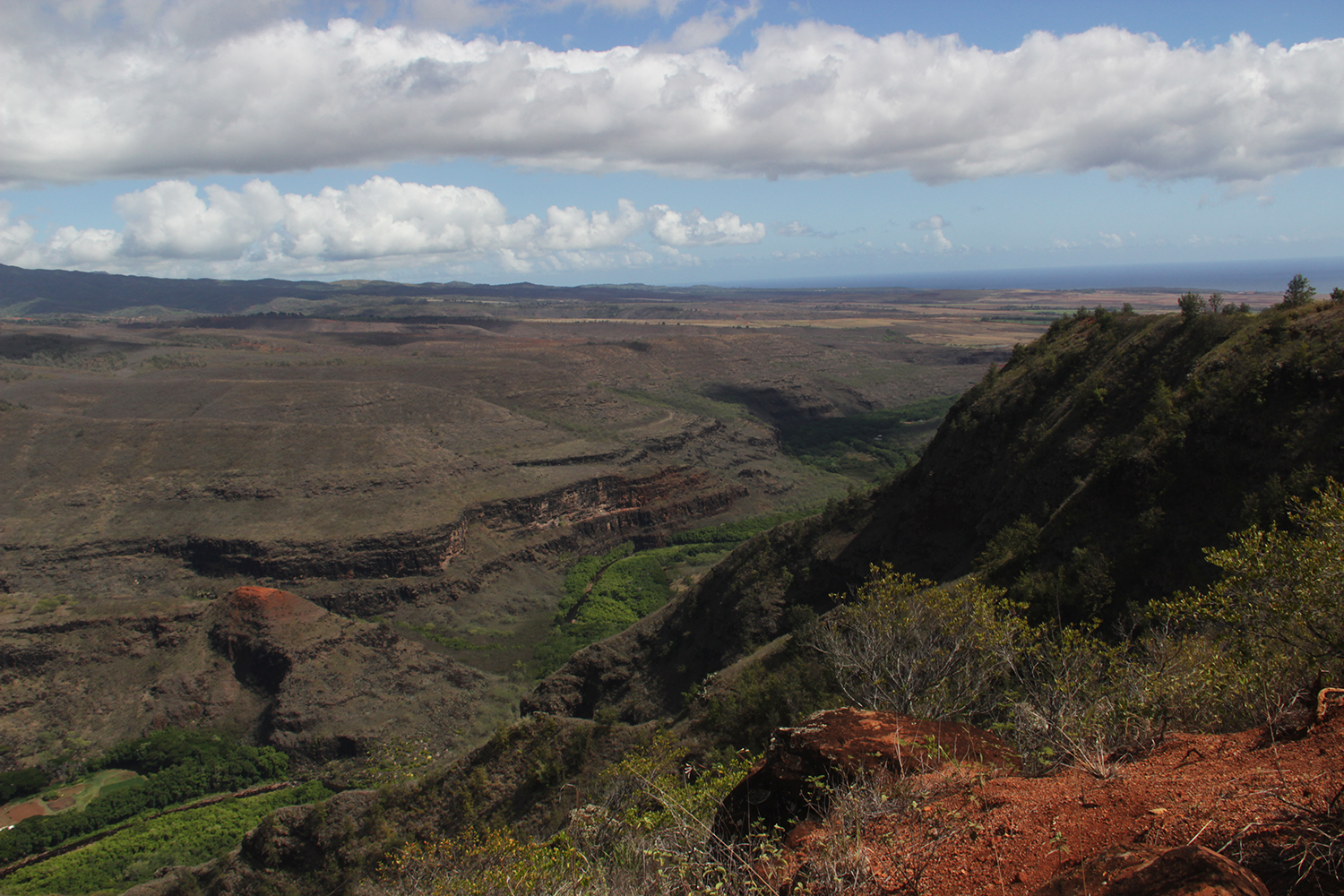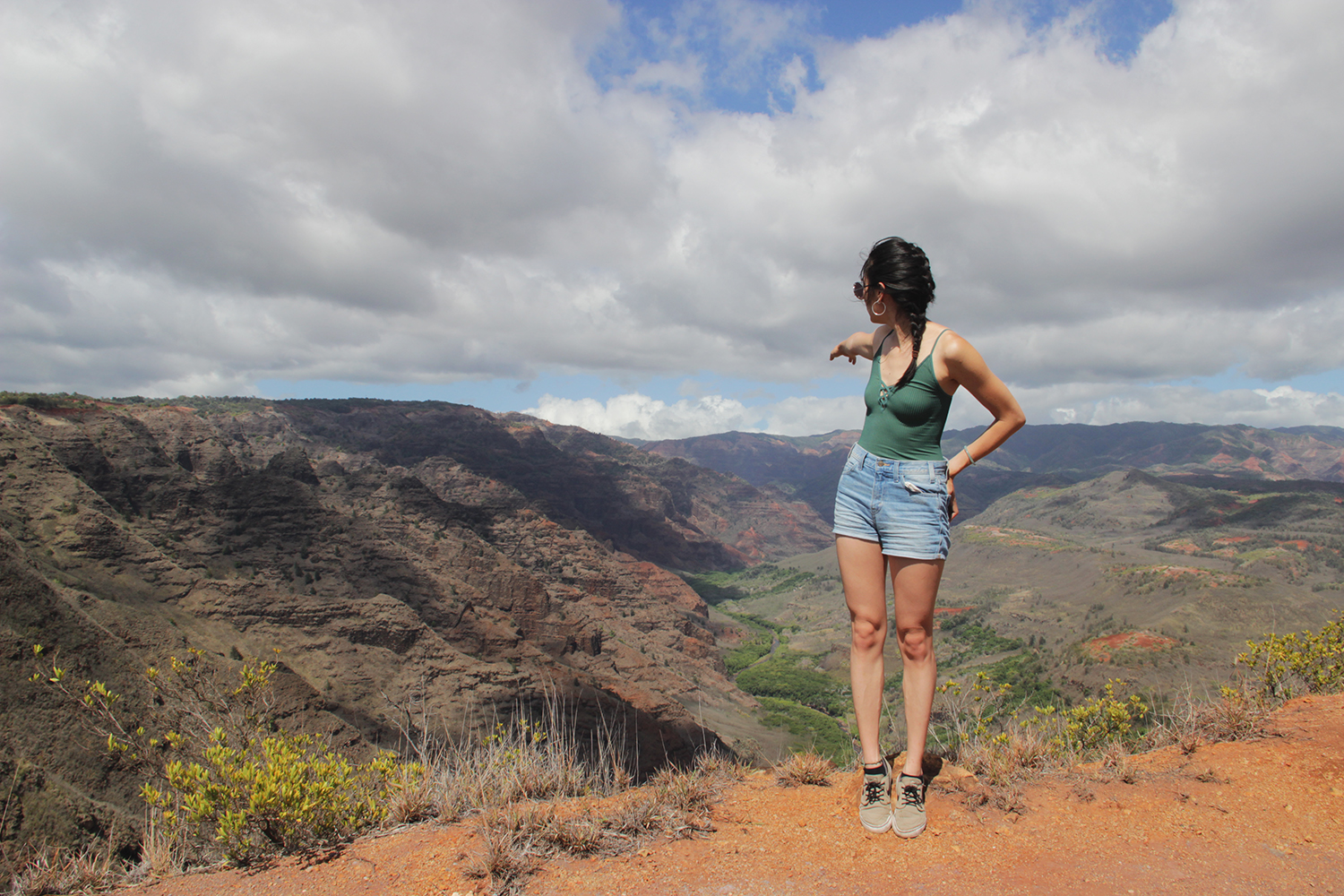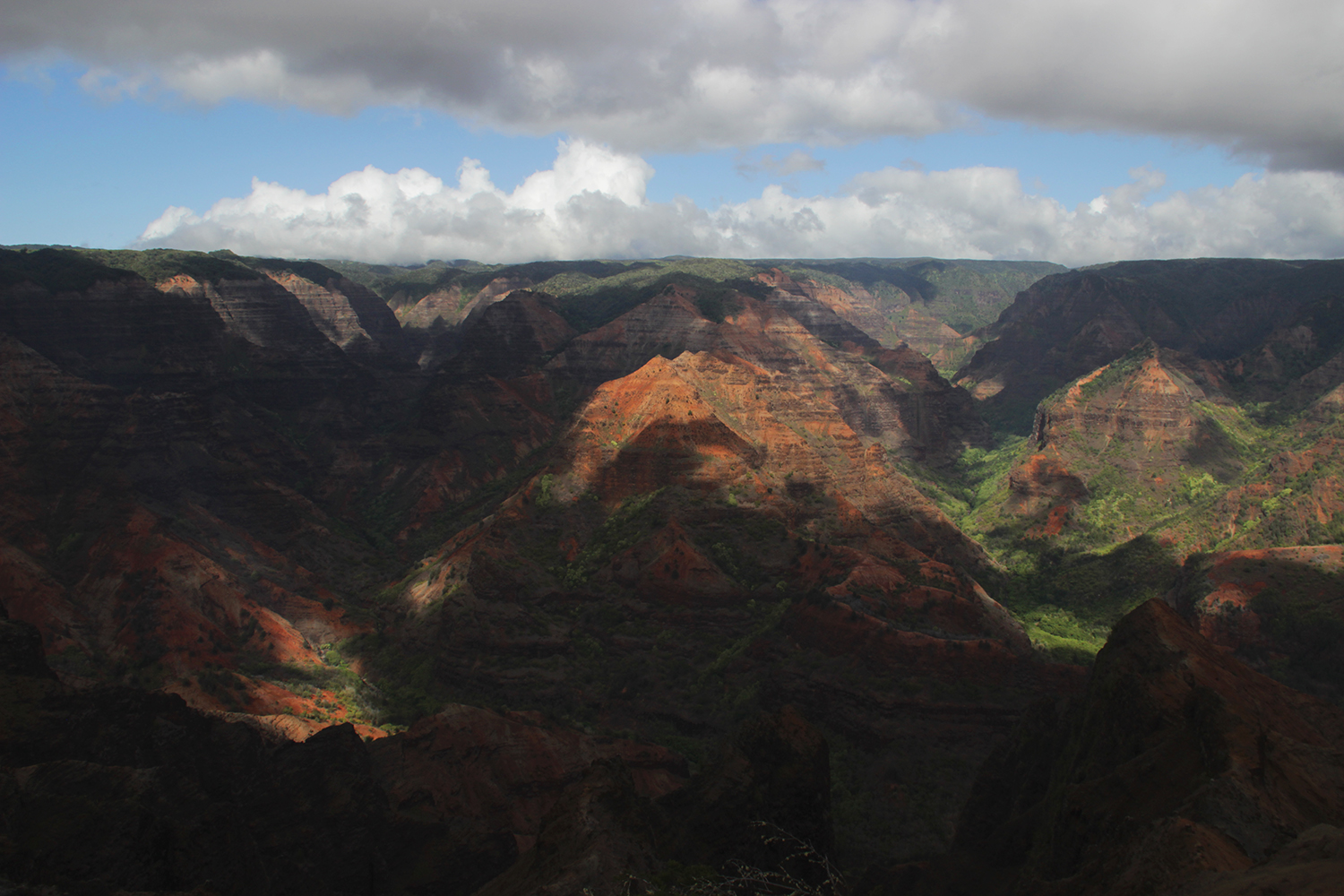 We kept on driving and driving to get to the look out. There I saw a few mountain goats in the distance.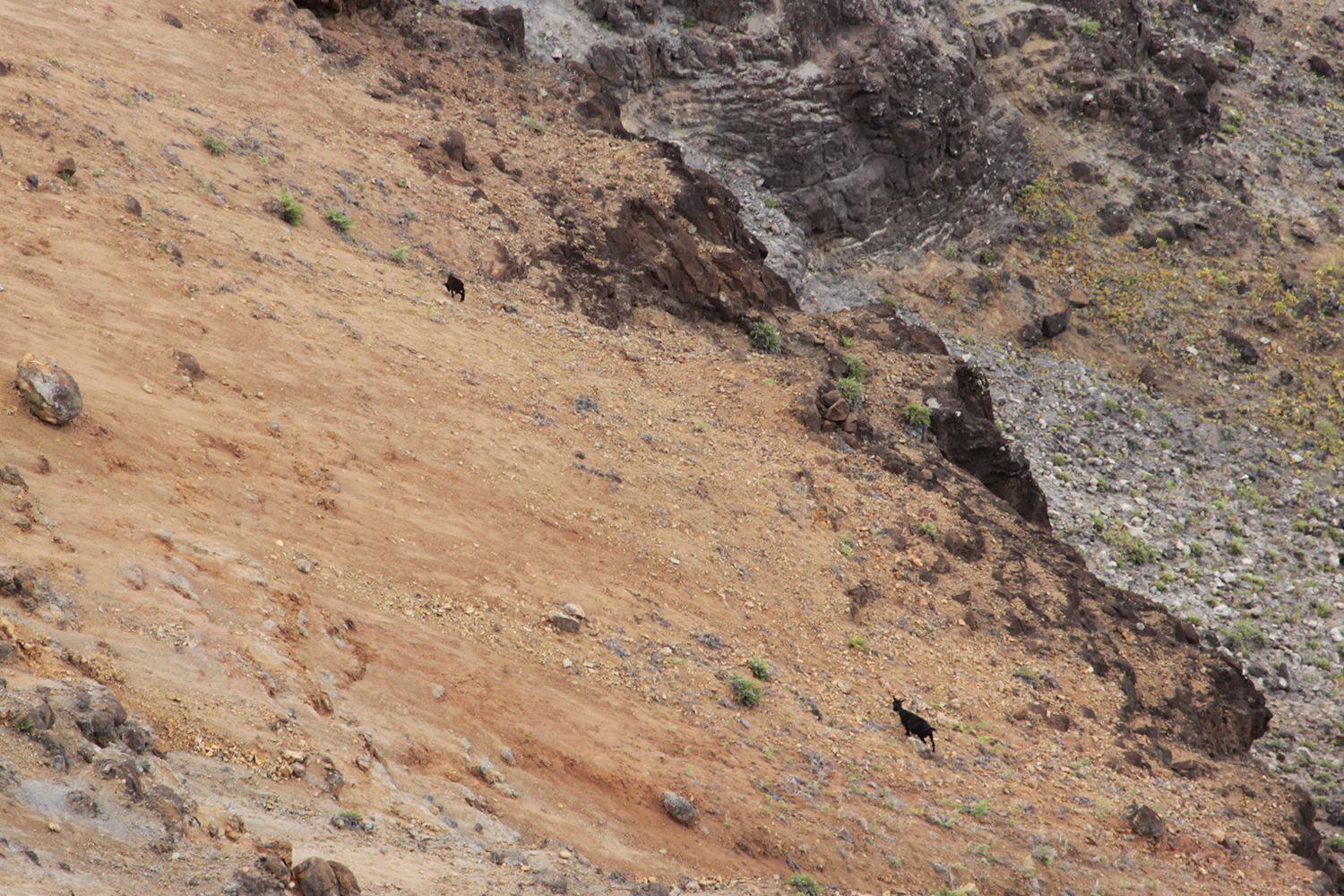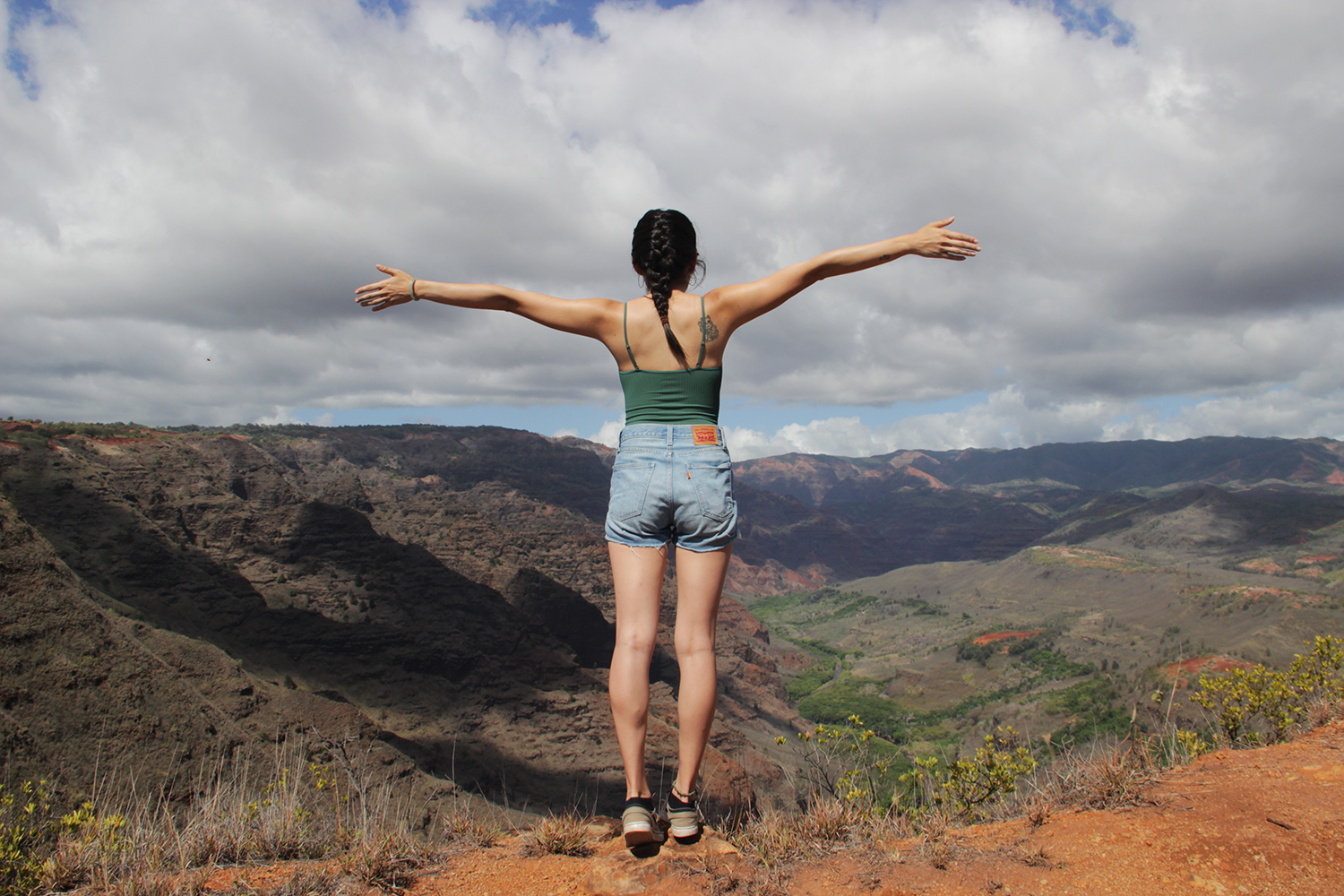 Some people were starting that whole love lock thing up there. There probably only was like 30 or so up there so it wasn't too impressive haha.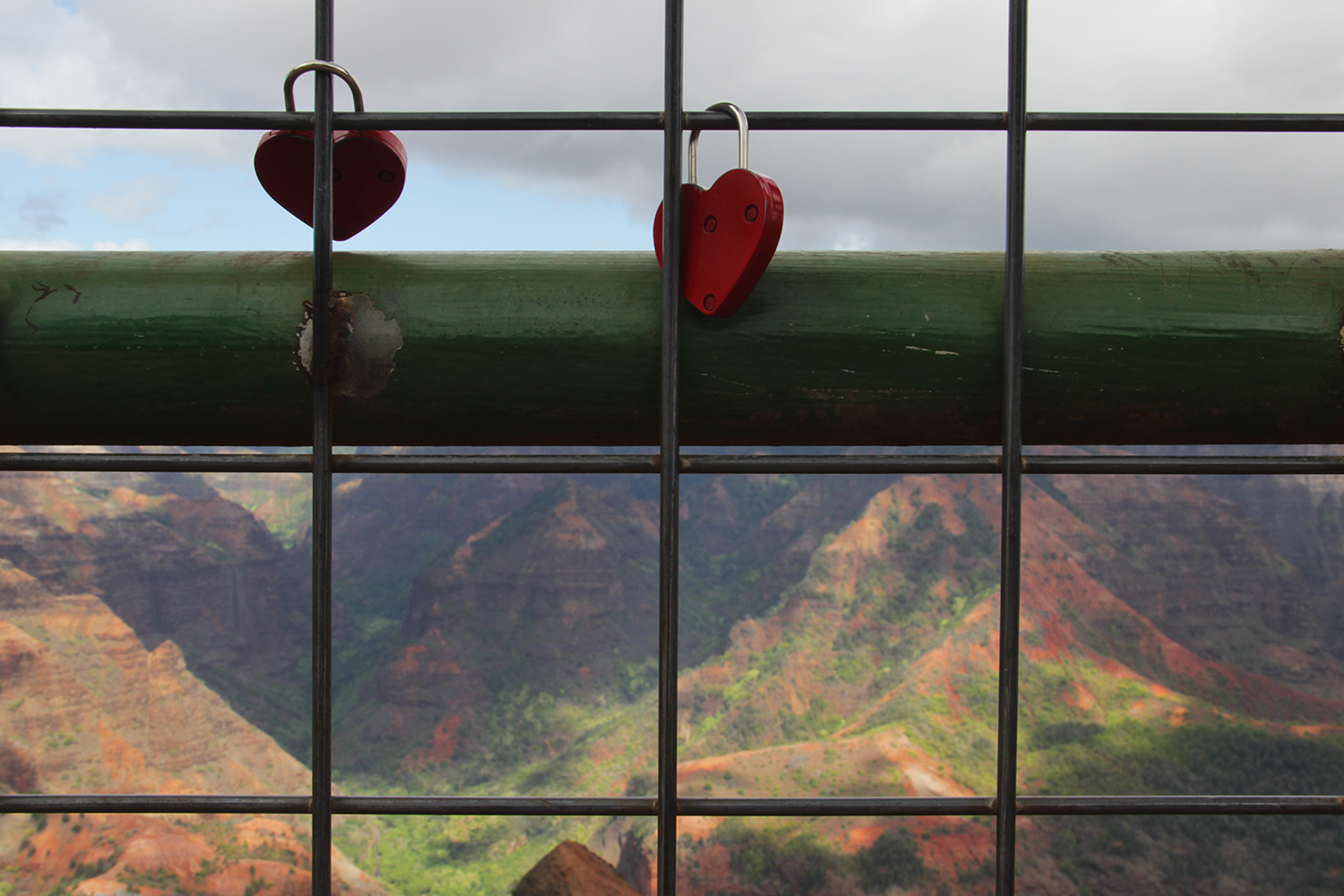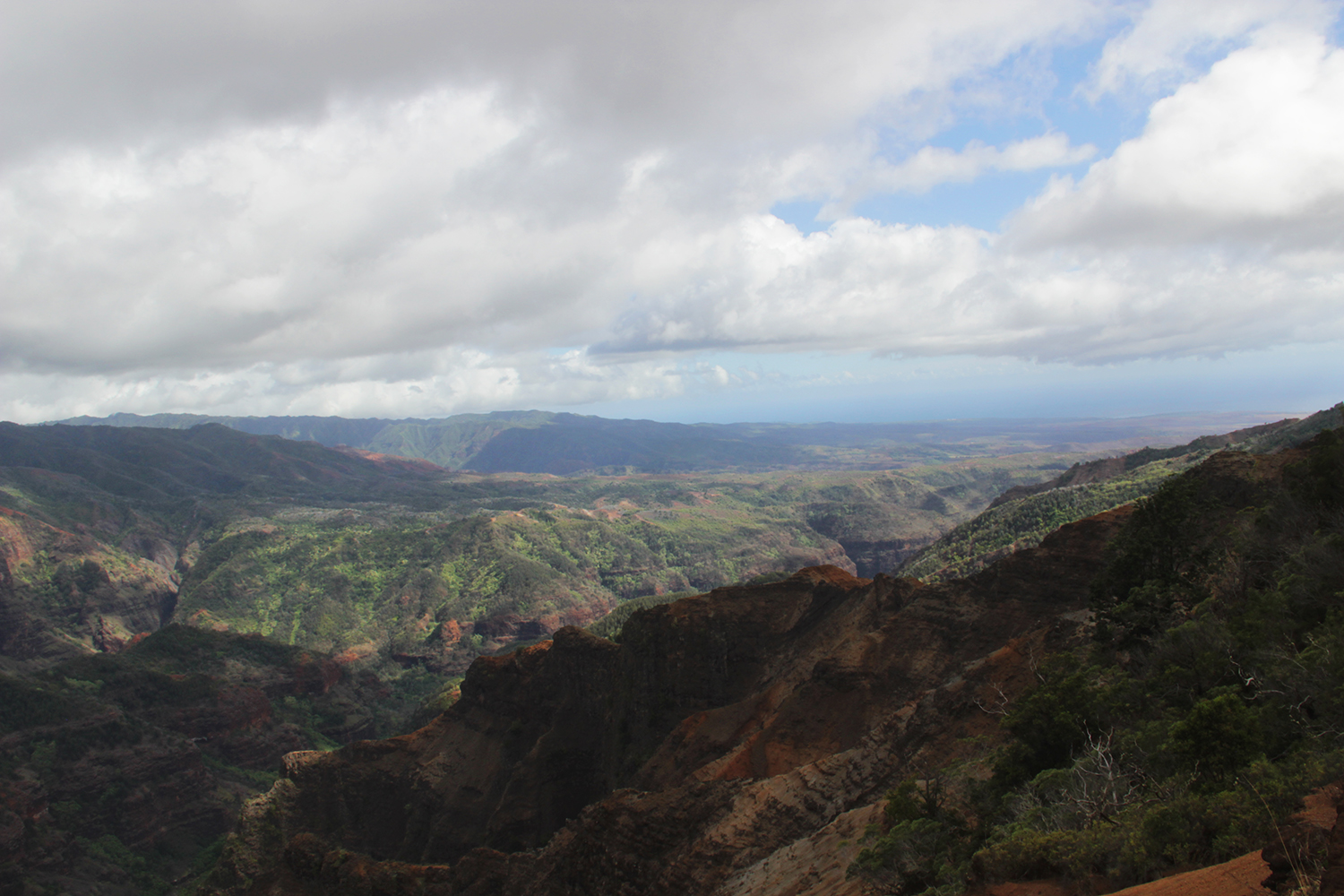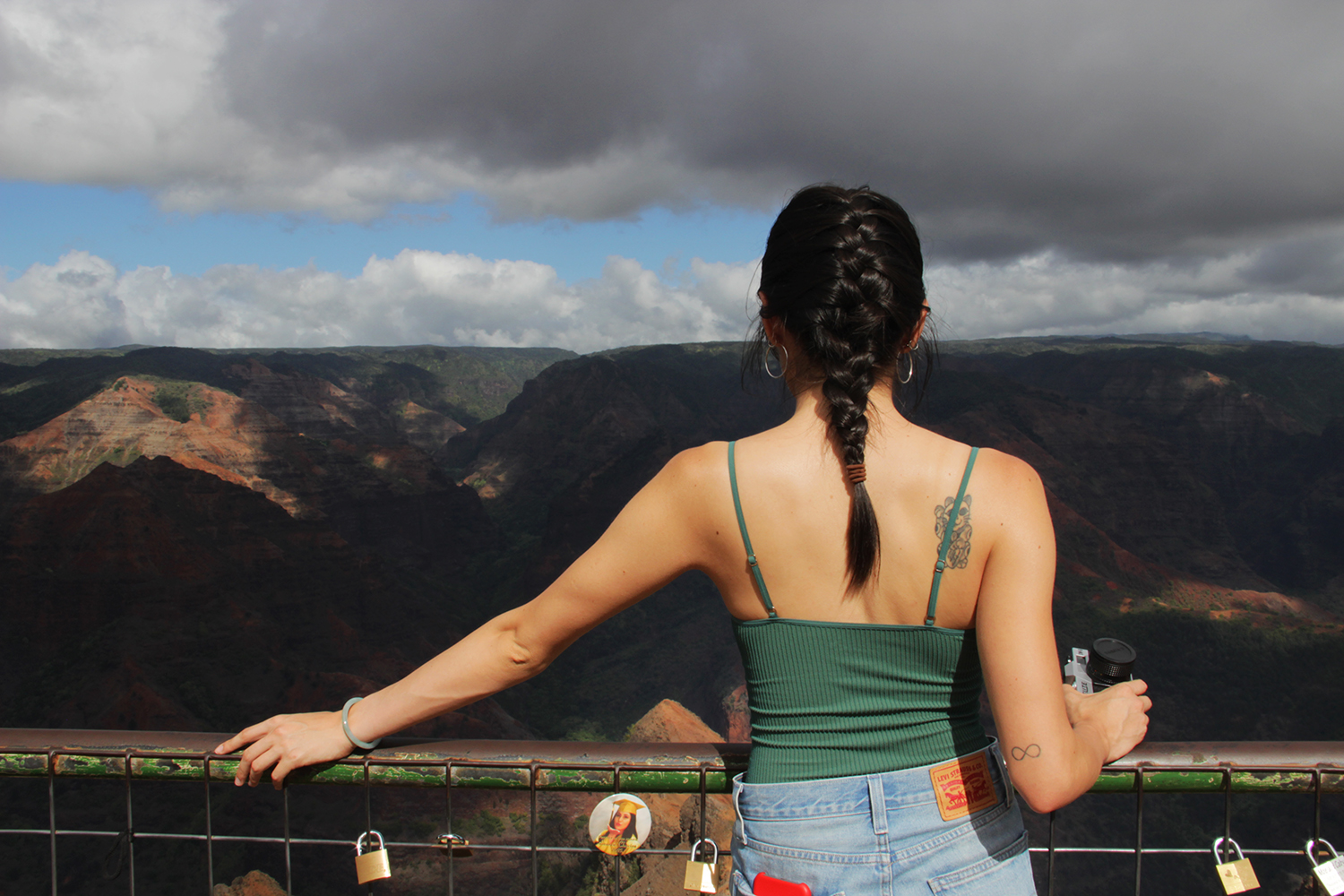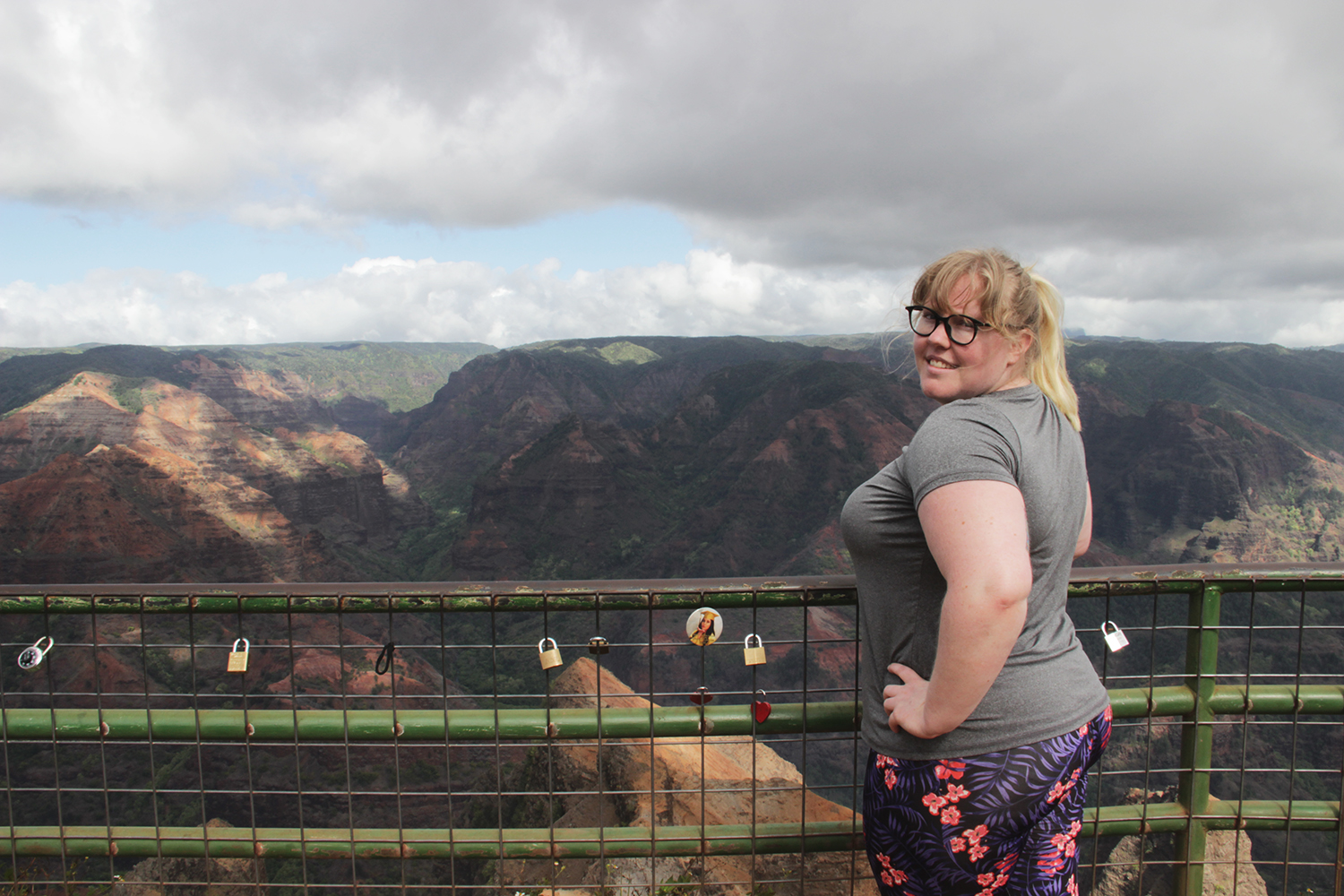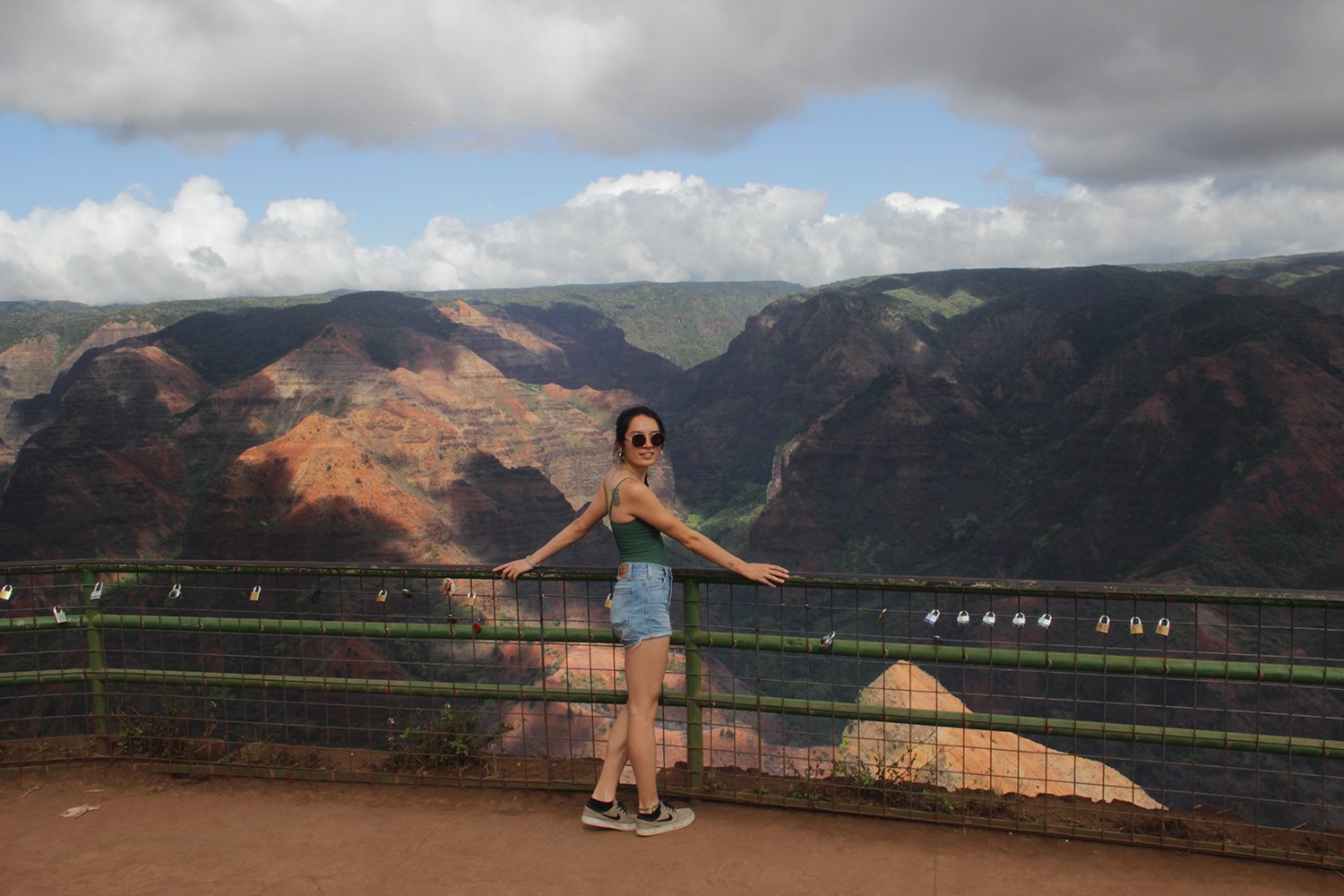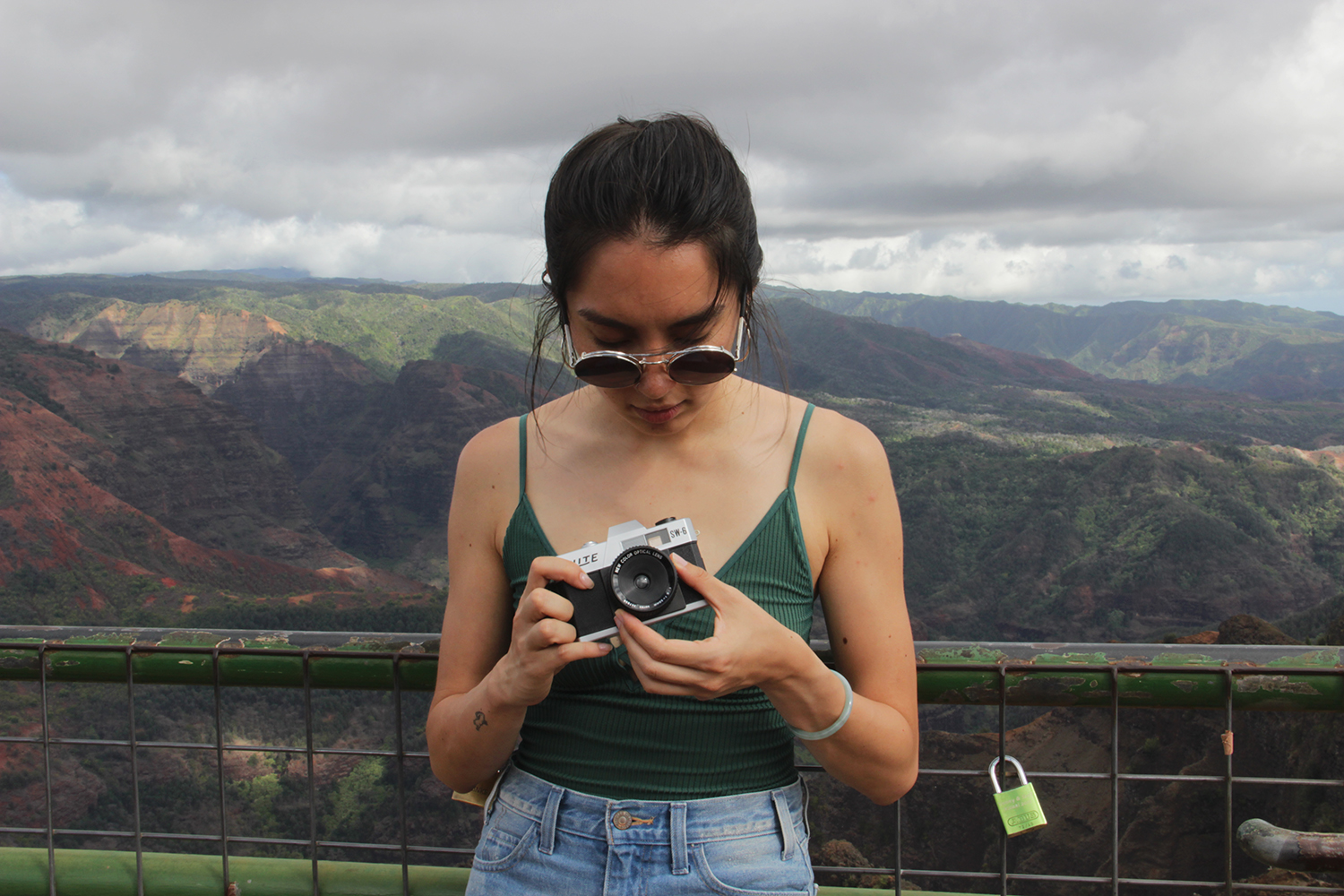 The funniest thing about Kauai is the population of chickens around. Like our ibises except they were chicken. I wondered whether or not the locals eat the wild chickens at all. I guess they'd be super free range and organic.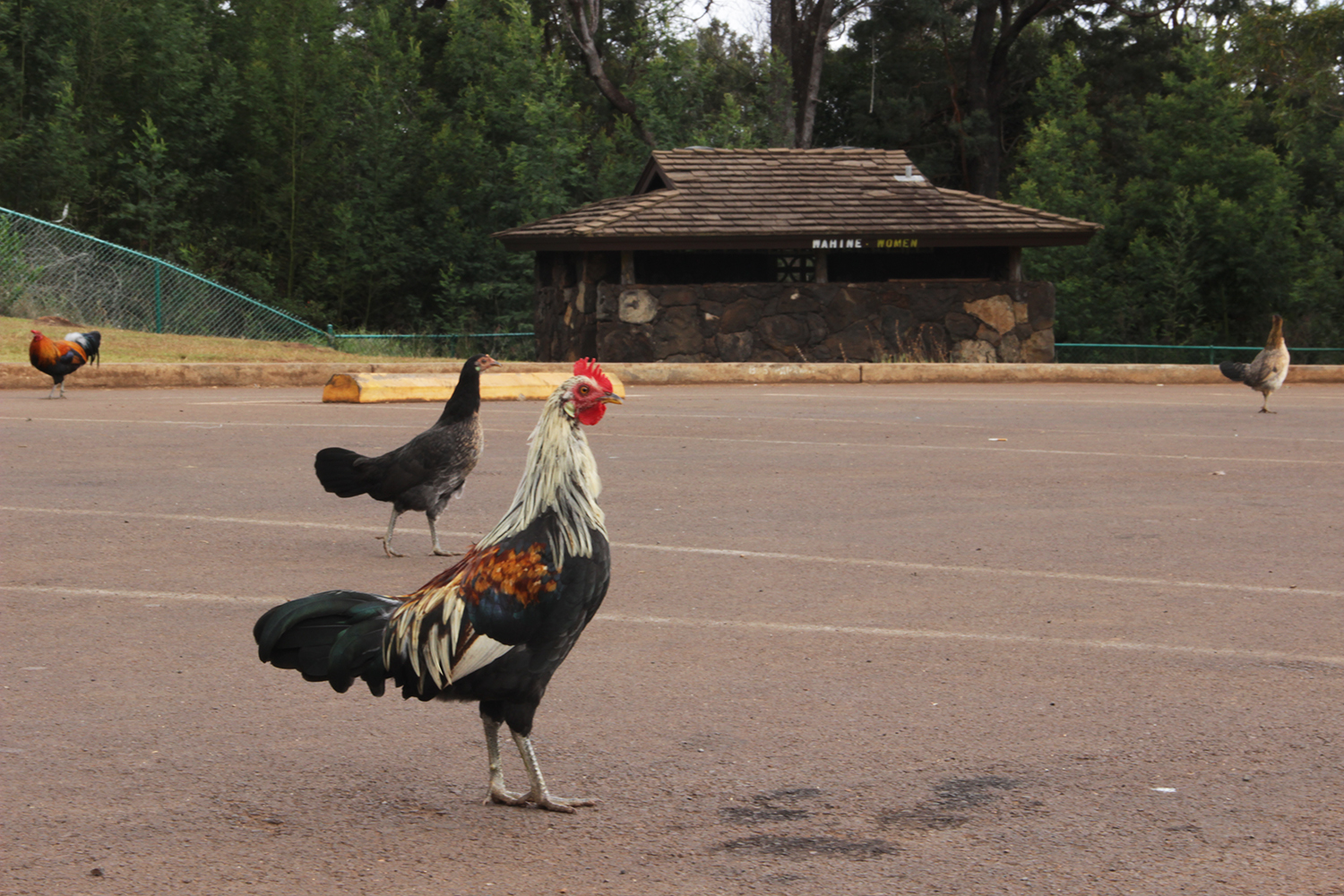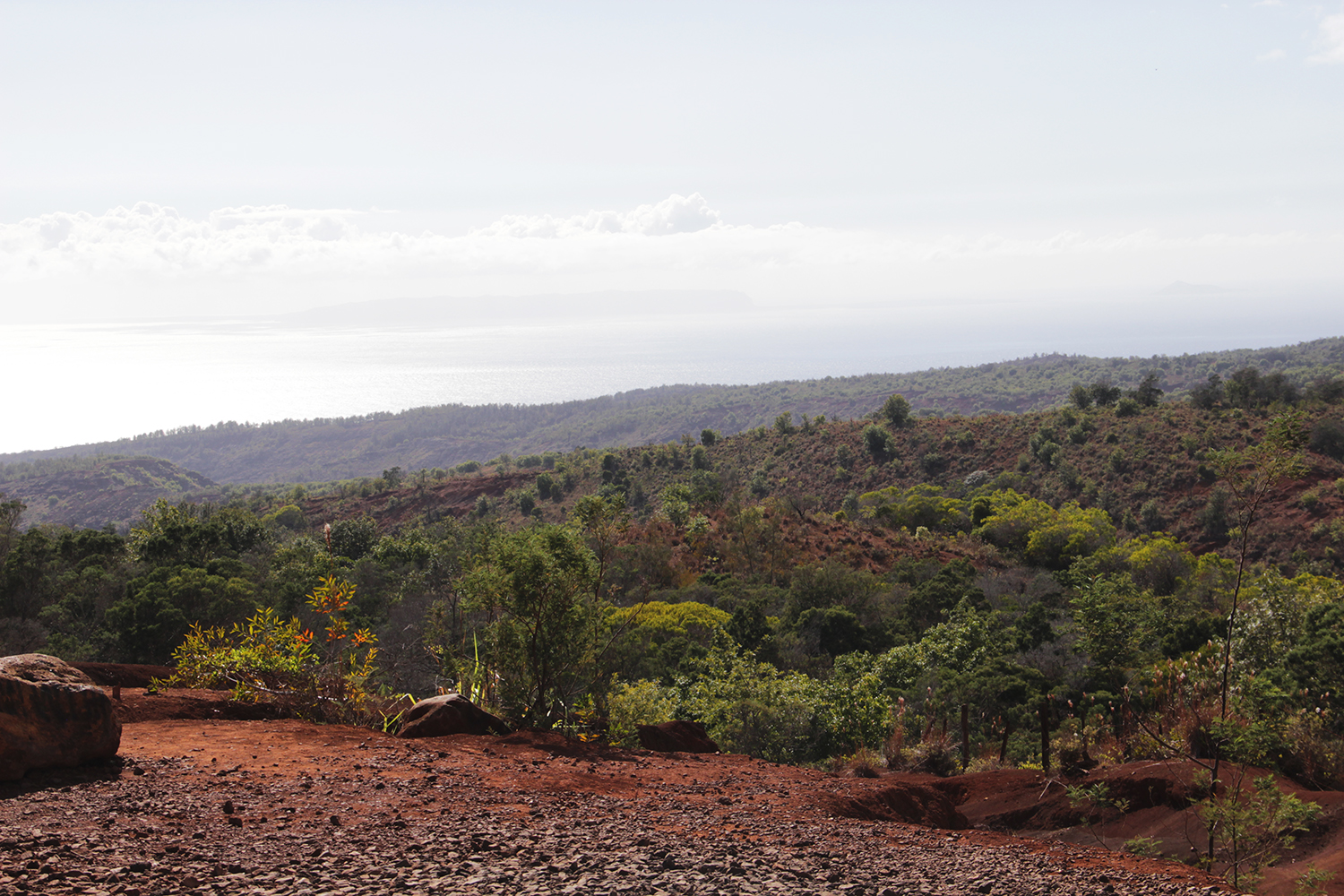 We then decided to drive down the other way to get up to Waimea Canyons. Well, we did that because we missed a turn but it meant we got to take in the west coastline view rather than the inland so we weren't complaining.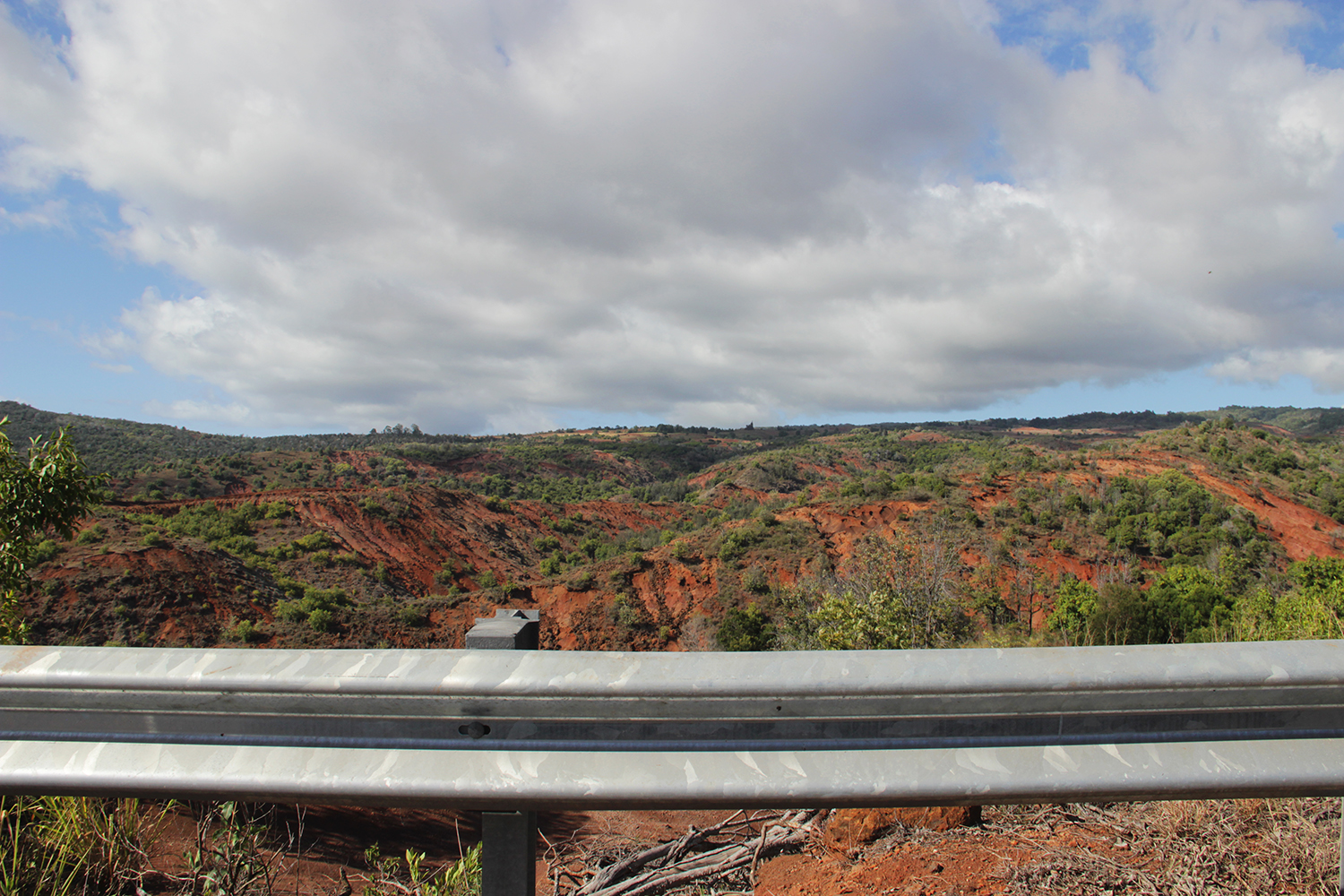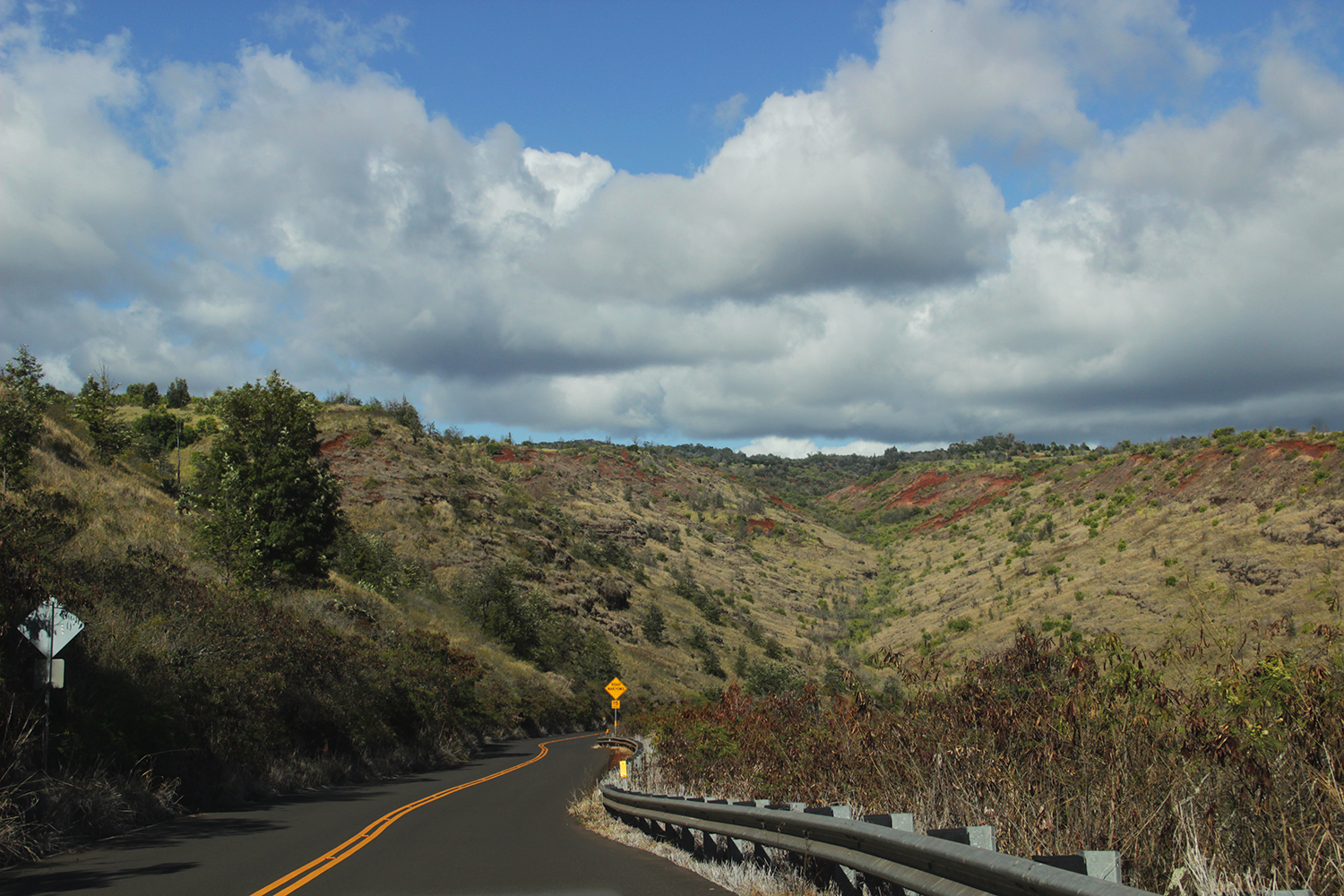 We passed through a few towns on our way back.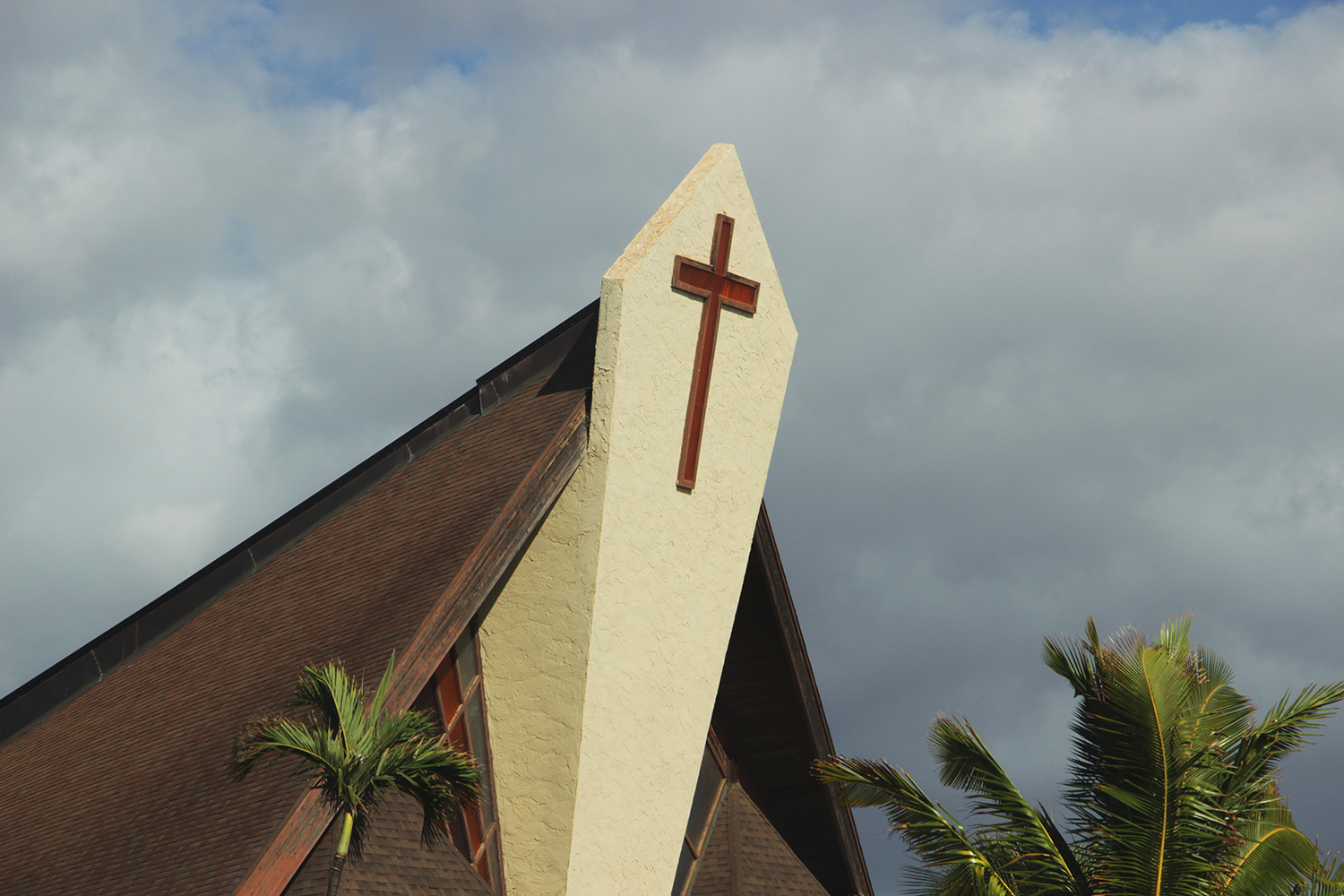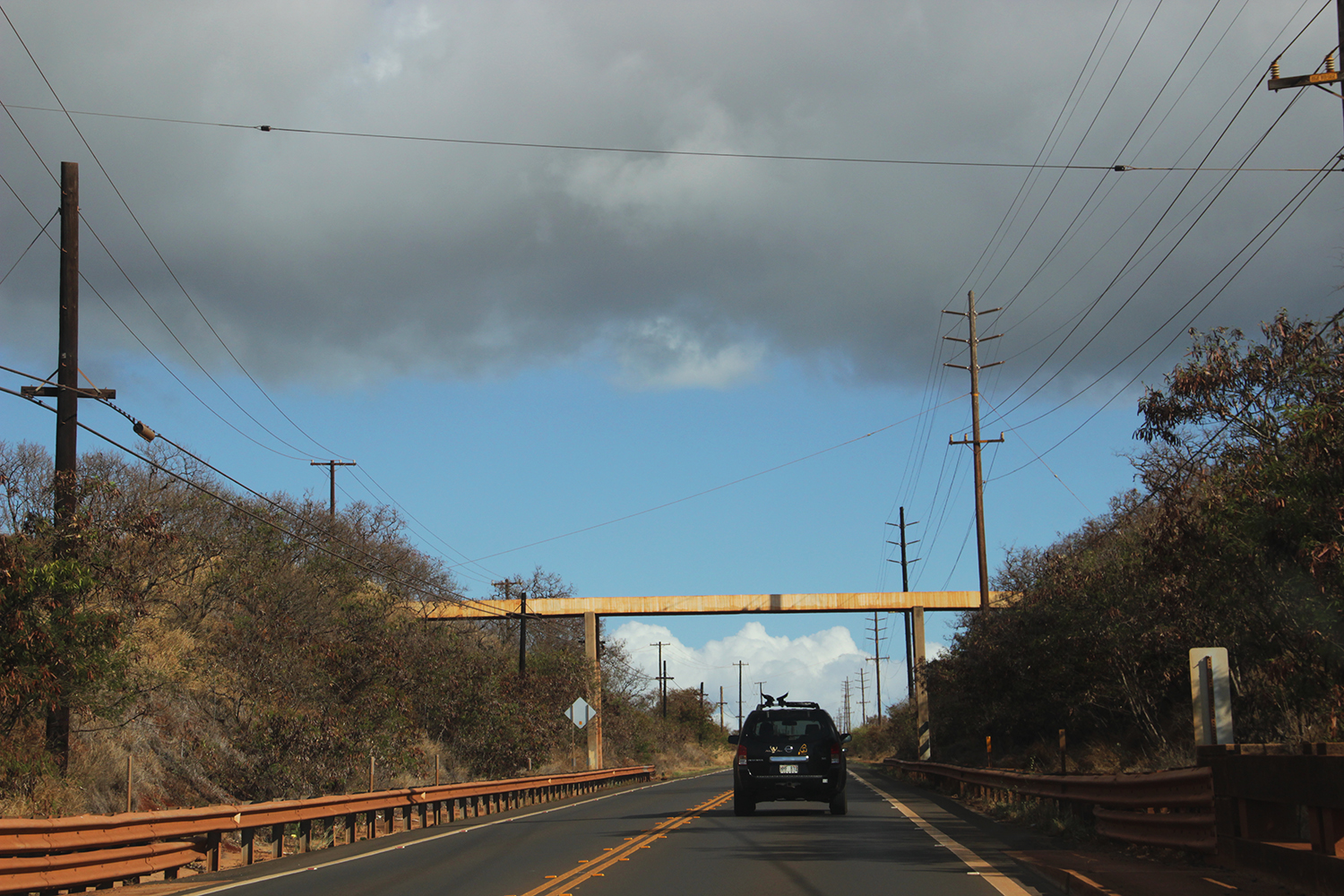 One of them being the historic town of Hanapepe. I think this was one of the first towns of Kauai. Many GI's and soldiers roamed this town in the 50s during World War I. It's also stayed pretty much the same since then so the whole town looked a bit like a movie set. Oh a movie set did you say, Deena? Funny you mentioned that as it's also been a popular filming location for movies like Flight of the Intruder, The Thornbirds and the model town for Lilo & Stitch.
It's now more of an artist hub so as we had a quick walk through, there were plenty of art galleries, workshops and homemade delicacies.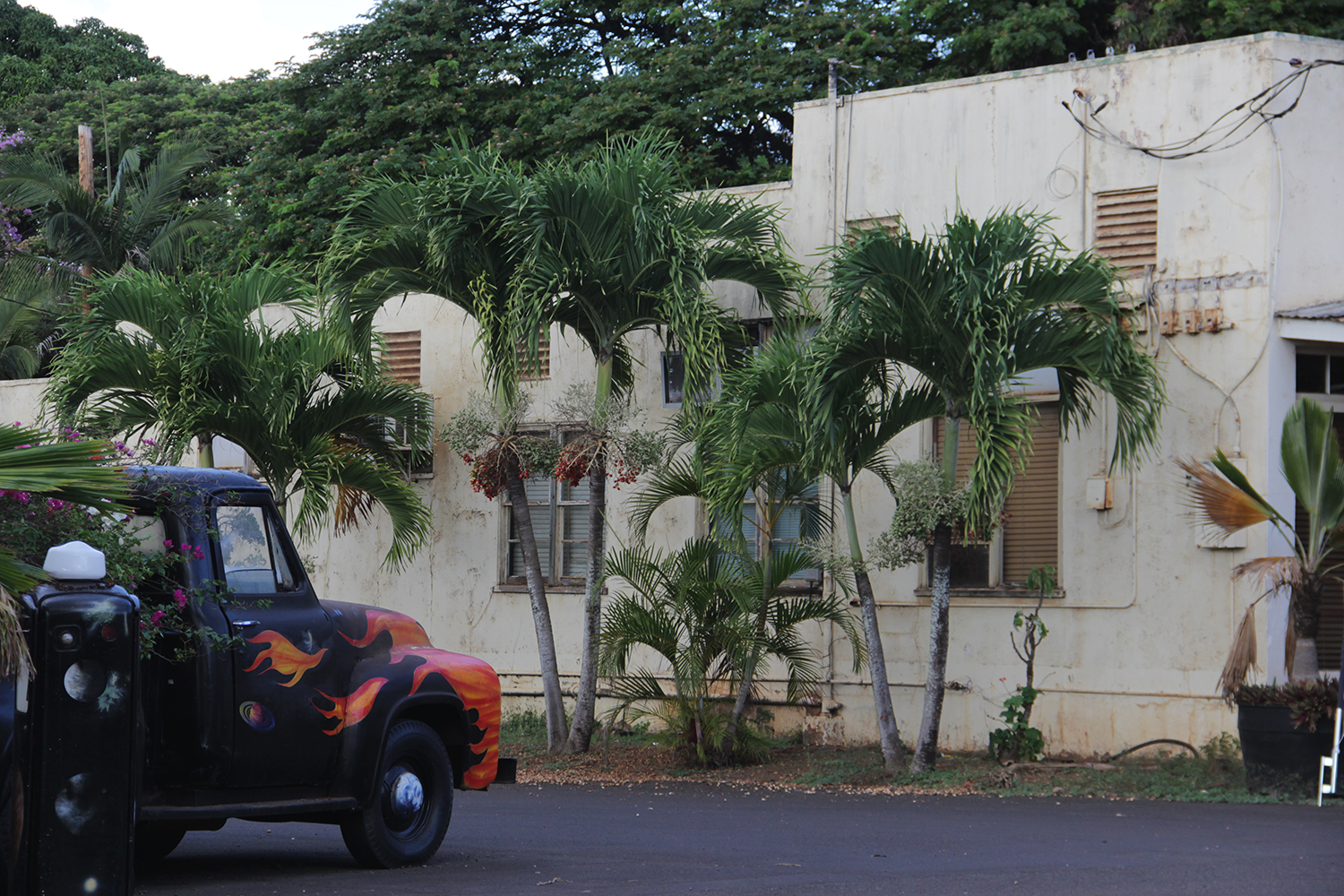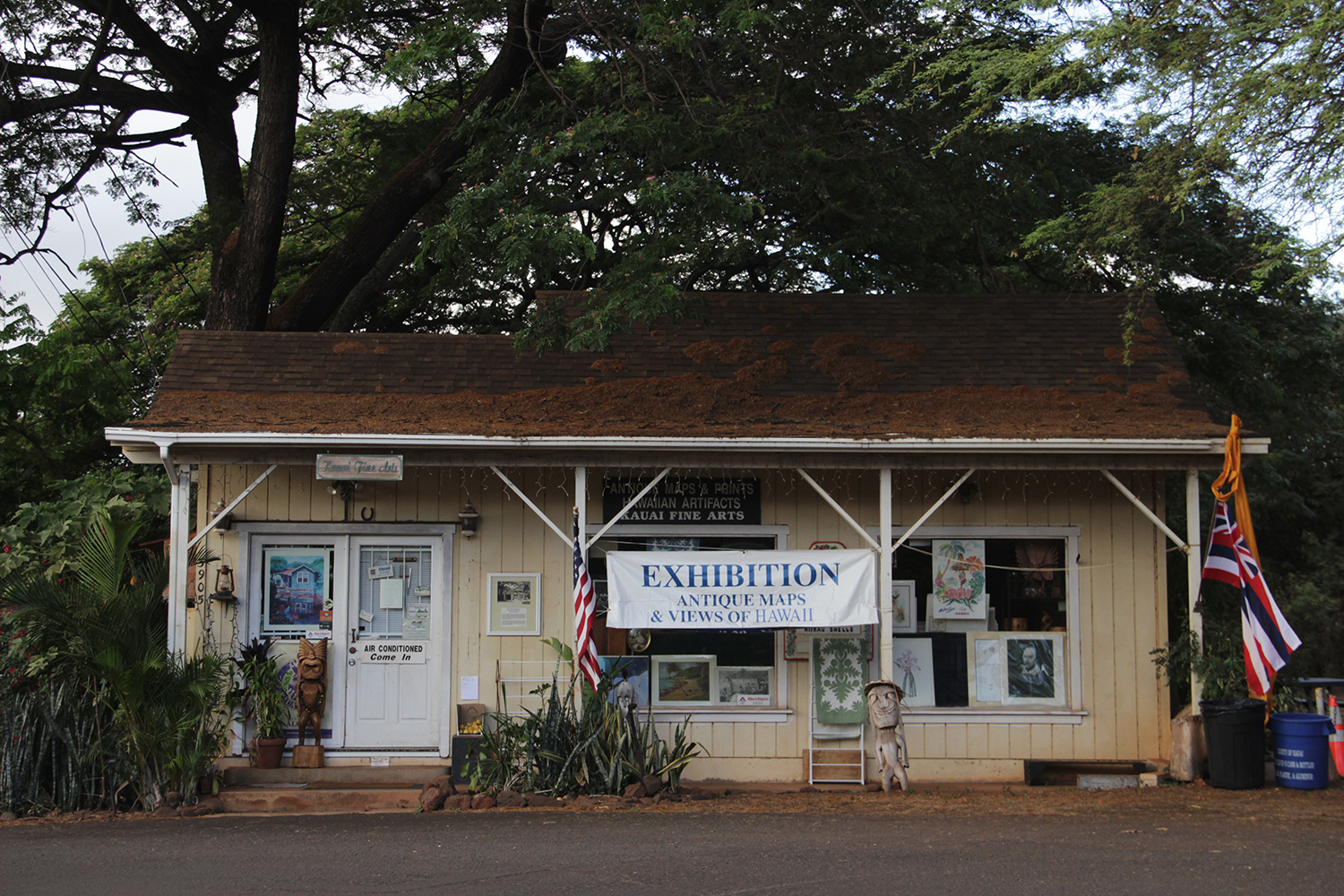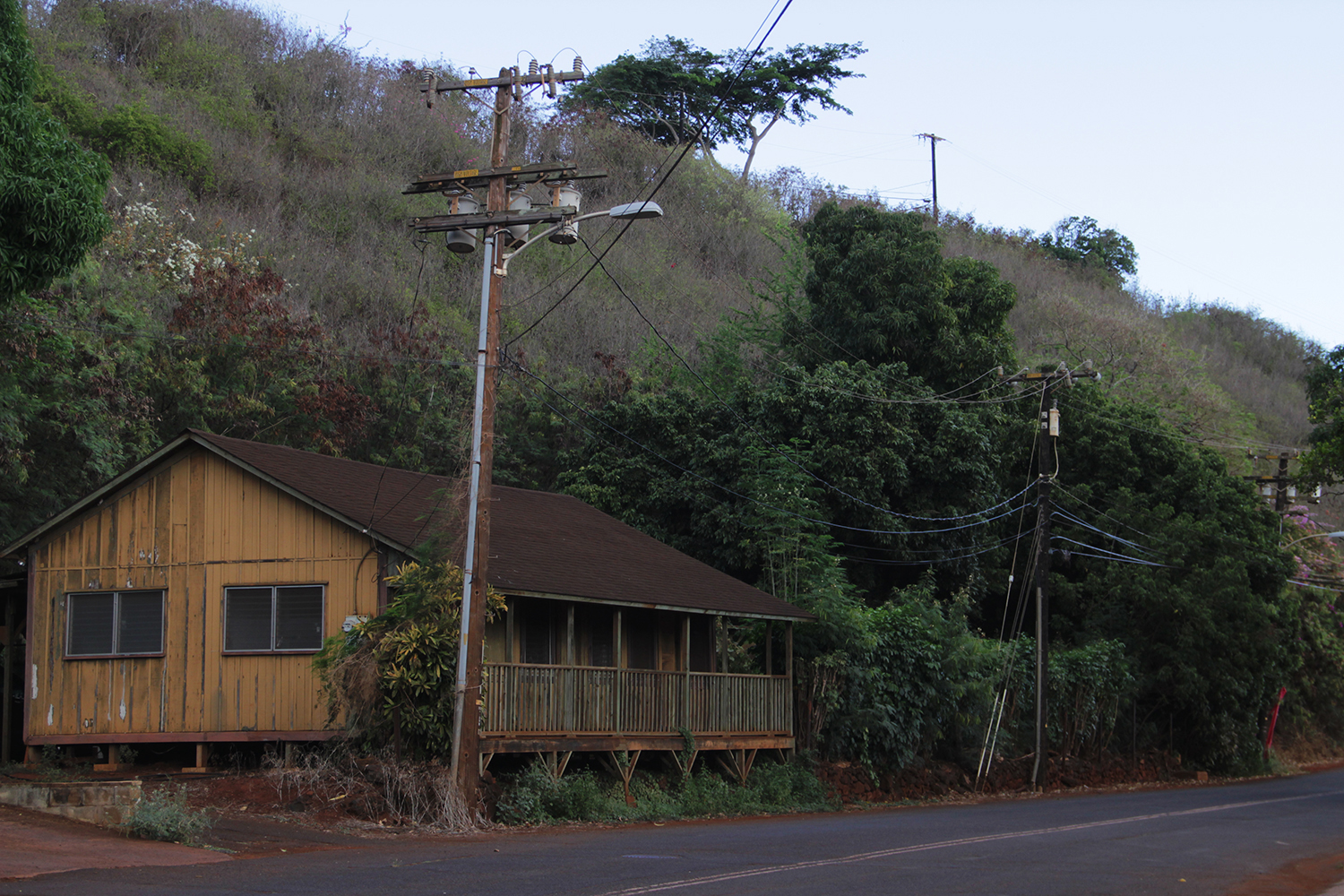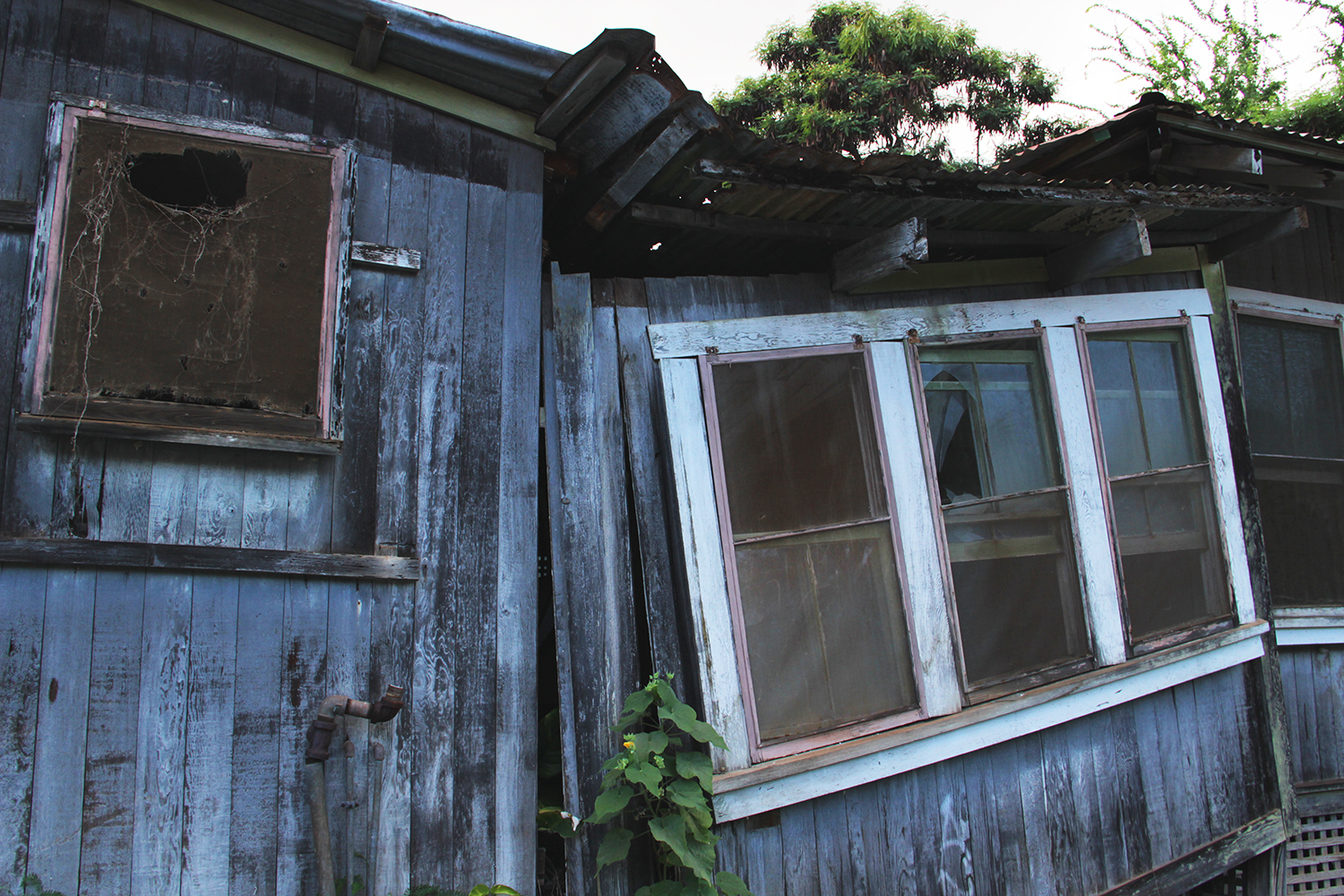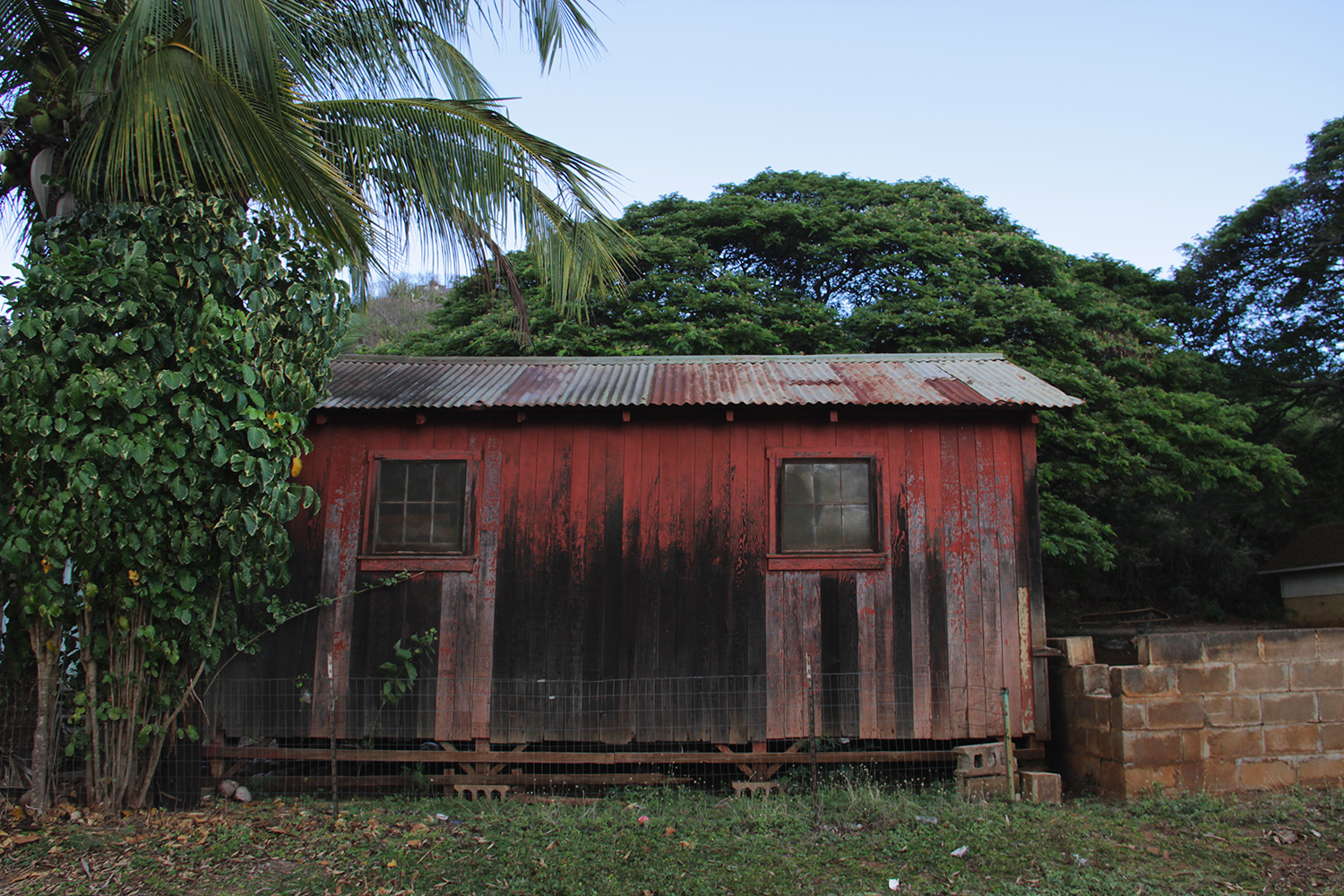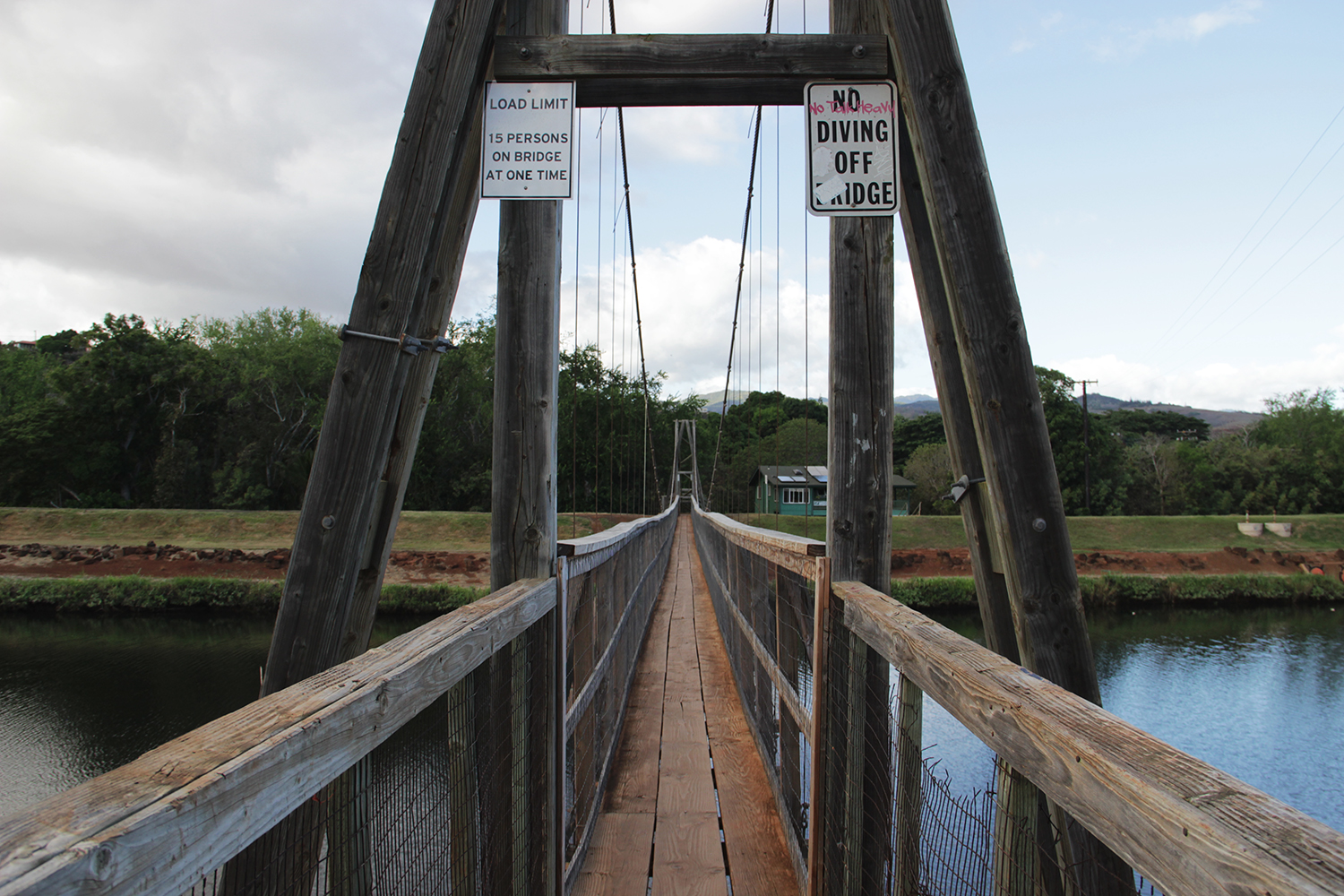 We then drove back to our hotel stopping by the scenic lookouts here and there with the triangular peak mountains of Kauai.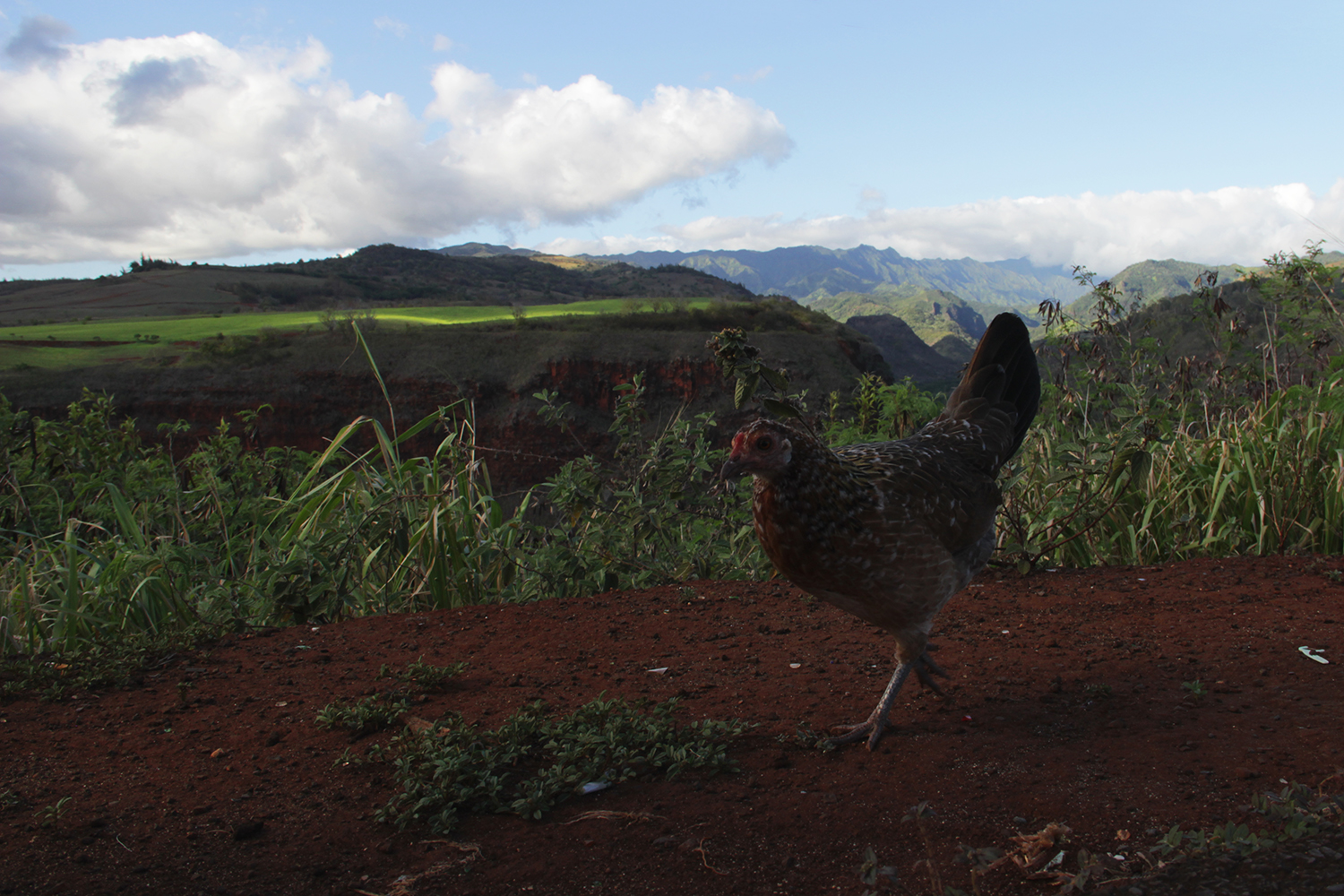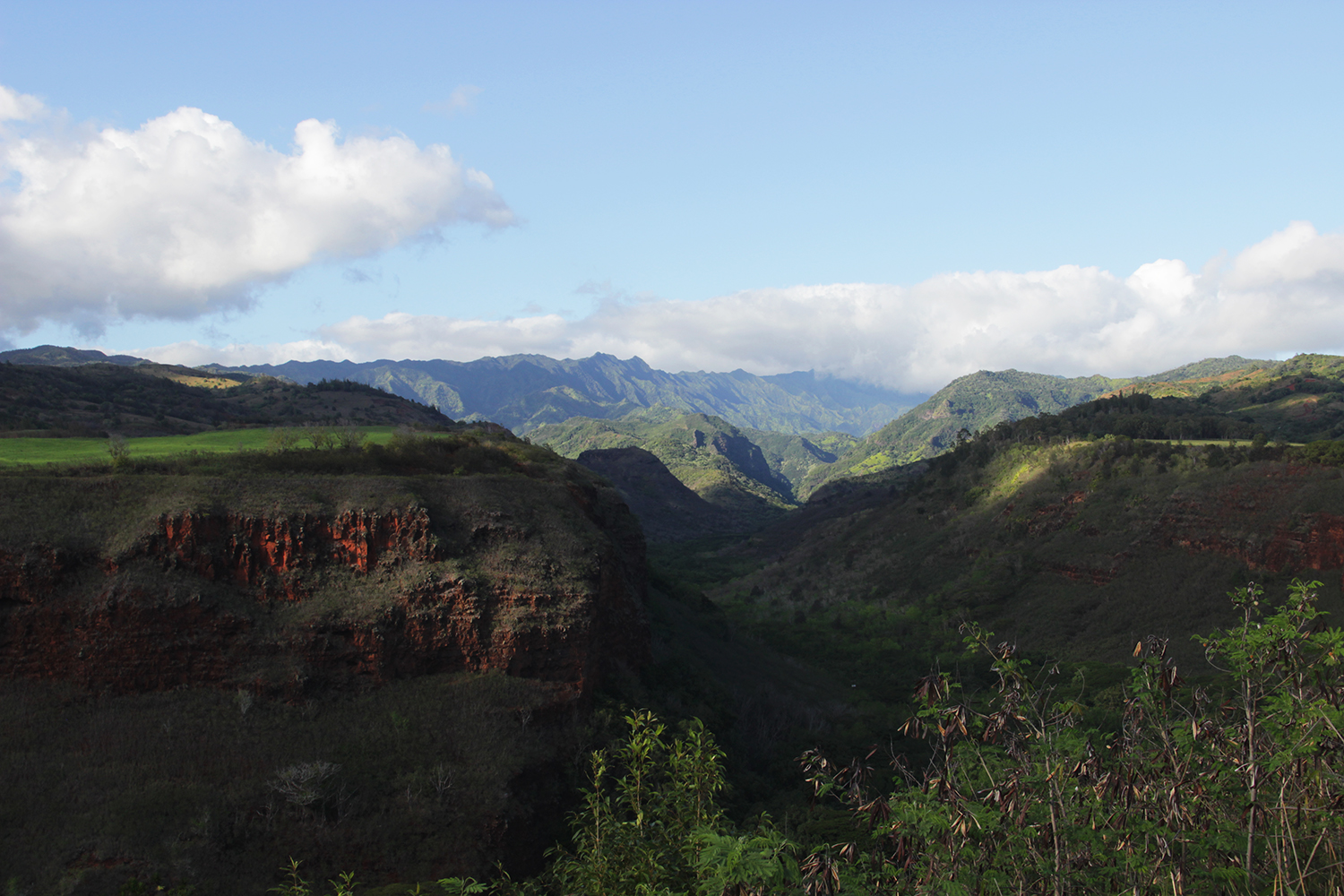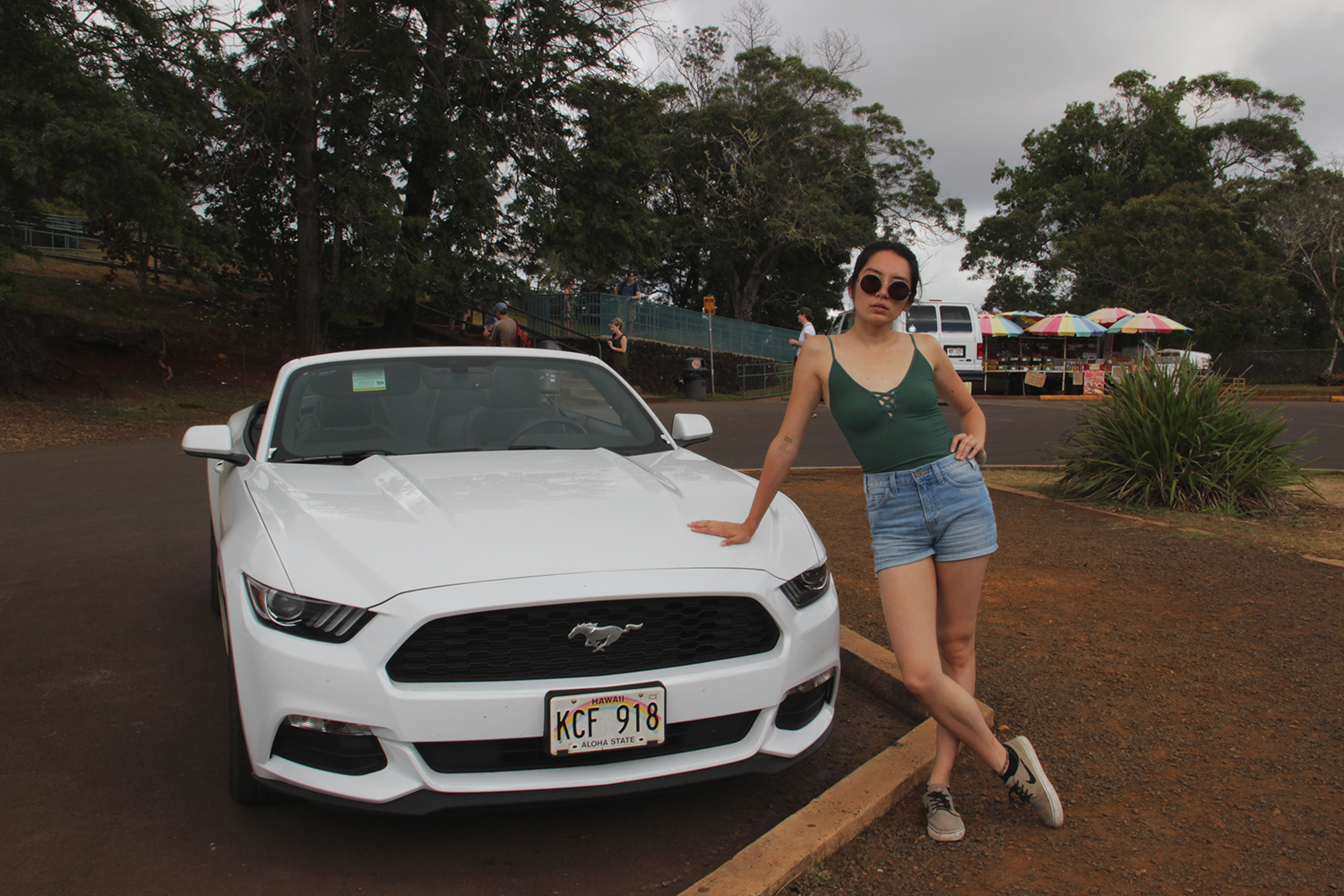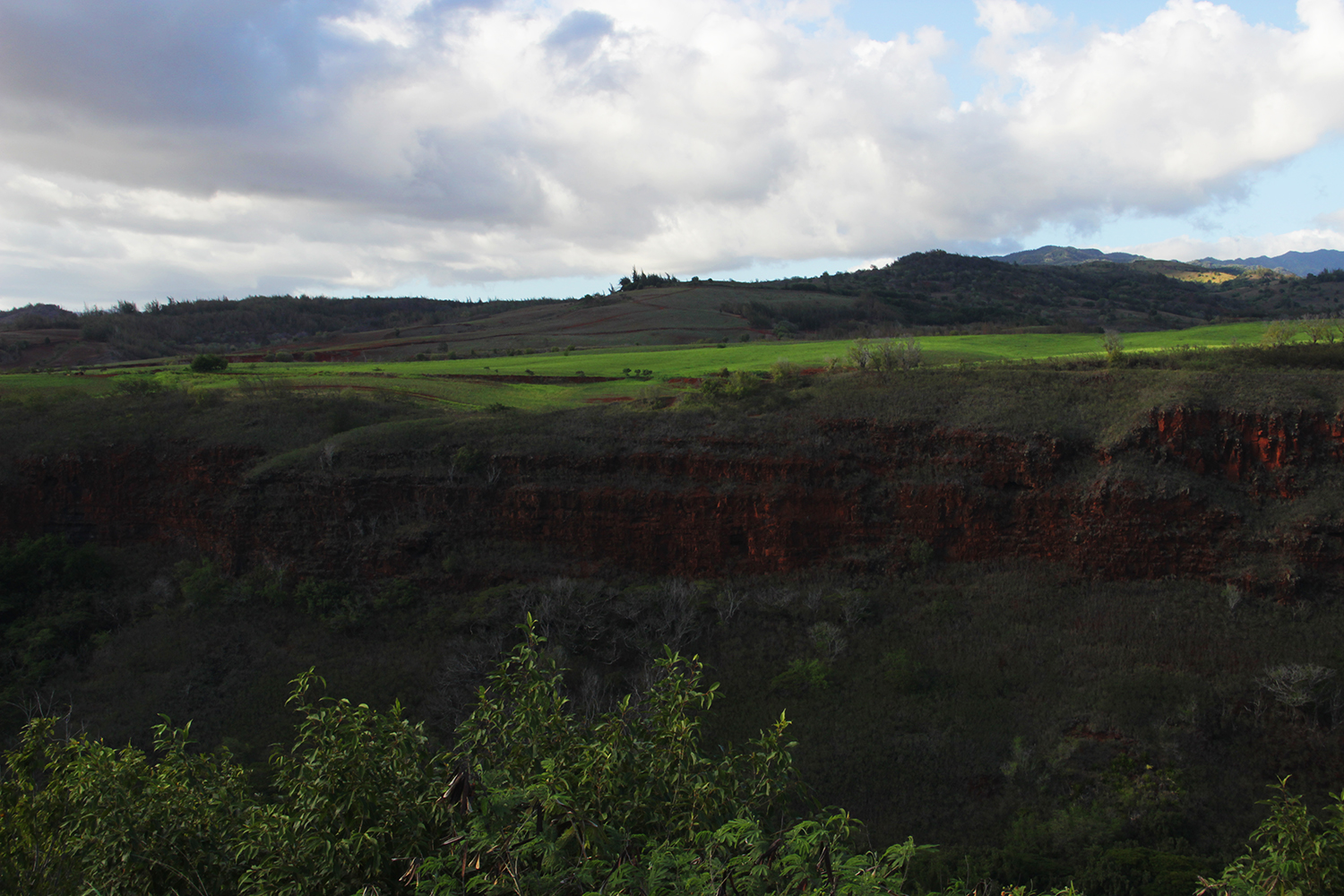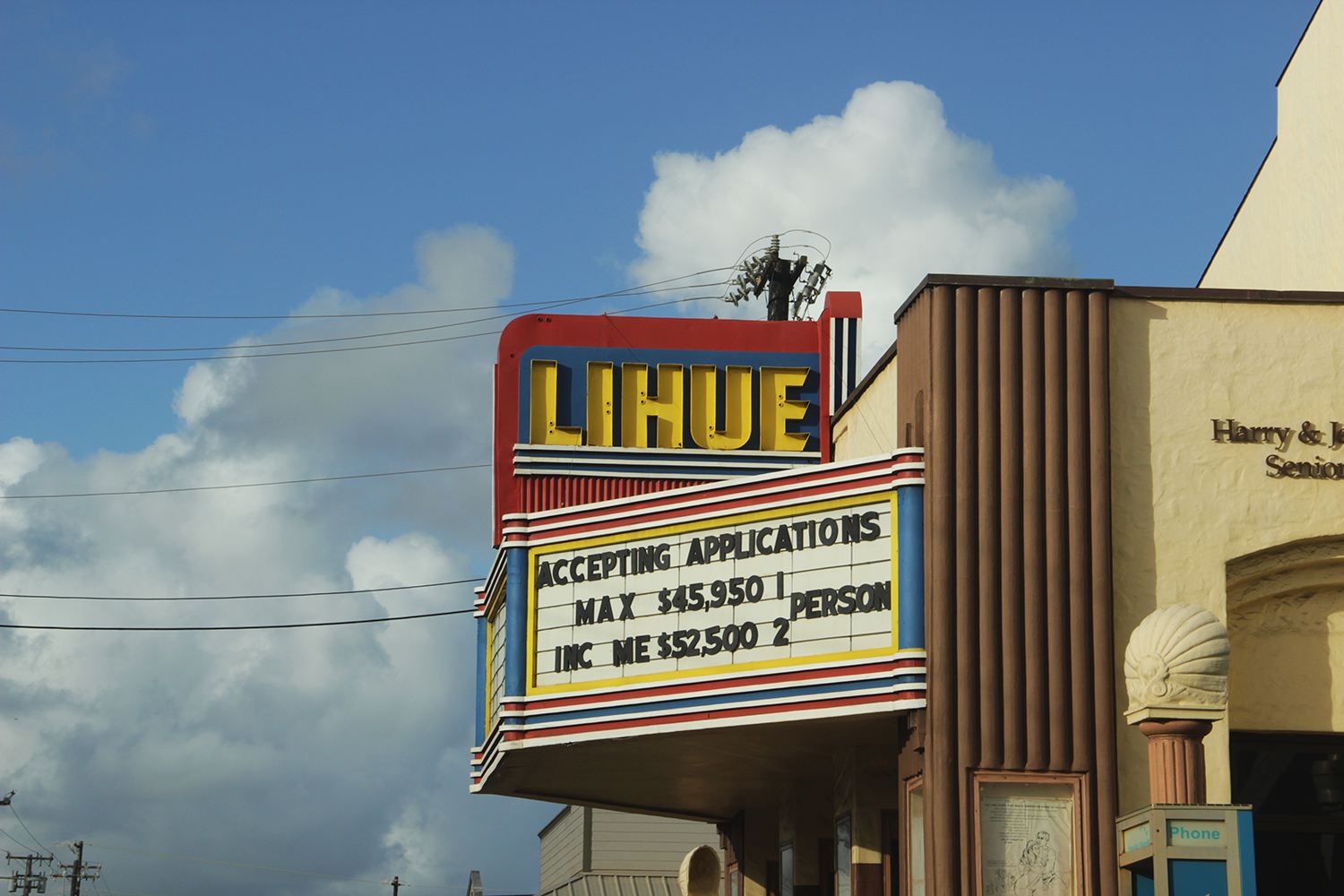 Once we got back to the hotel, we freshened up and headed out to a luau. Ohhhh the food was surprisingly good despite them having to cater for the hundreds. My favourite was the kalua pork but I decided to try everything. My plate was a patchwork of kalua pork, teriyaki beef, adobo chicken, sweet and sour mahimahi, lomi salmon, fresh poi, Hawaiian sweet potato, mac salad, namasu salad (slightly pickled cucumber salad), fresh fruits (pineapple was SO good), coconut jelly, coconut cake and rice pudding. I went a little nuts with three plates.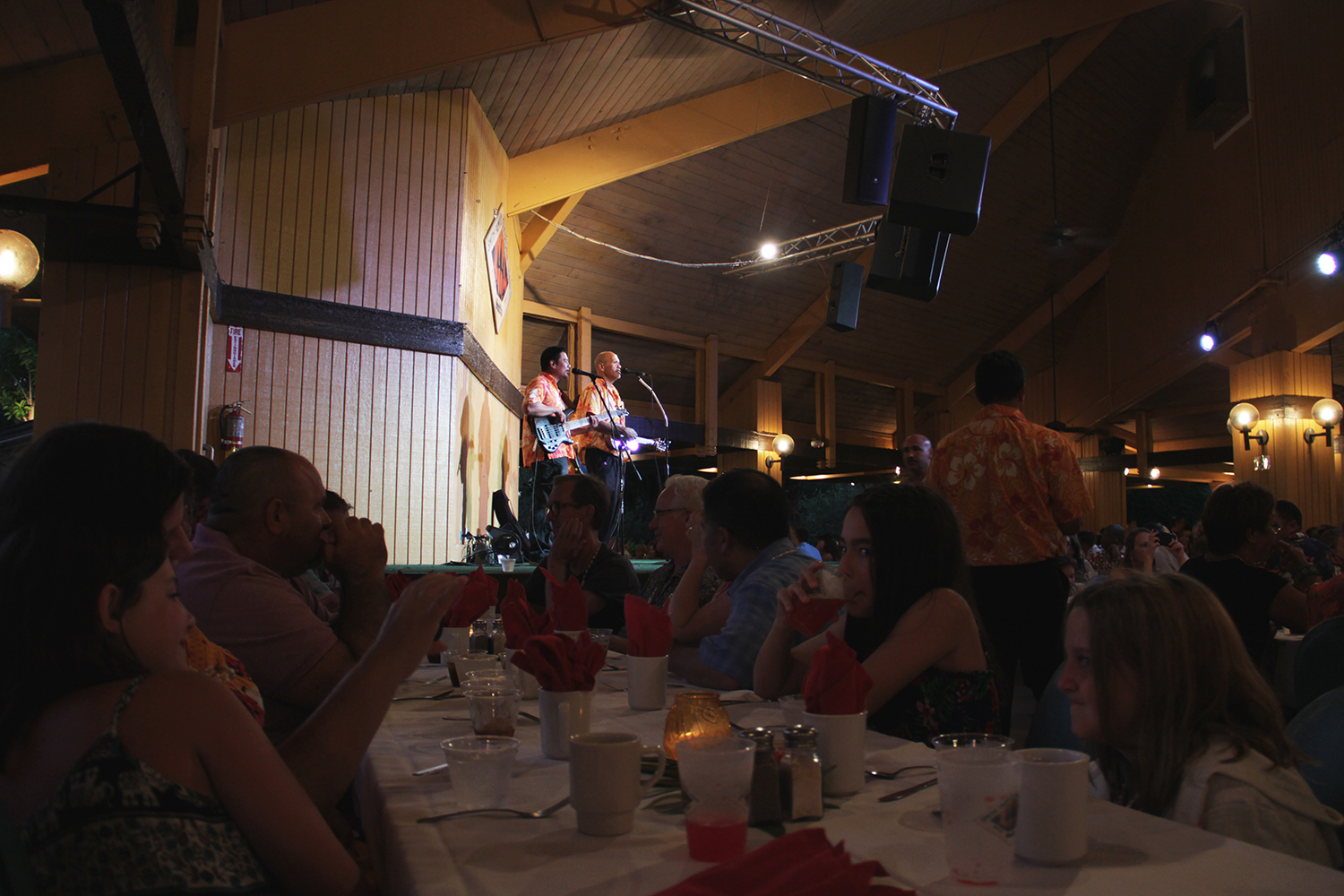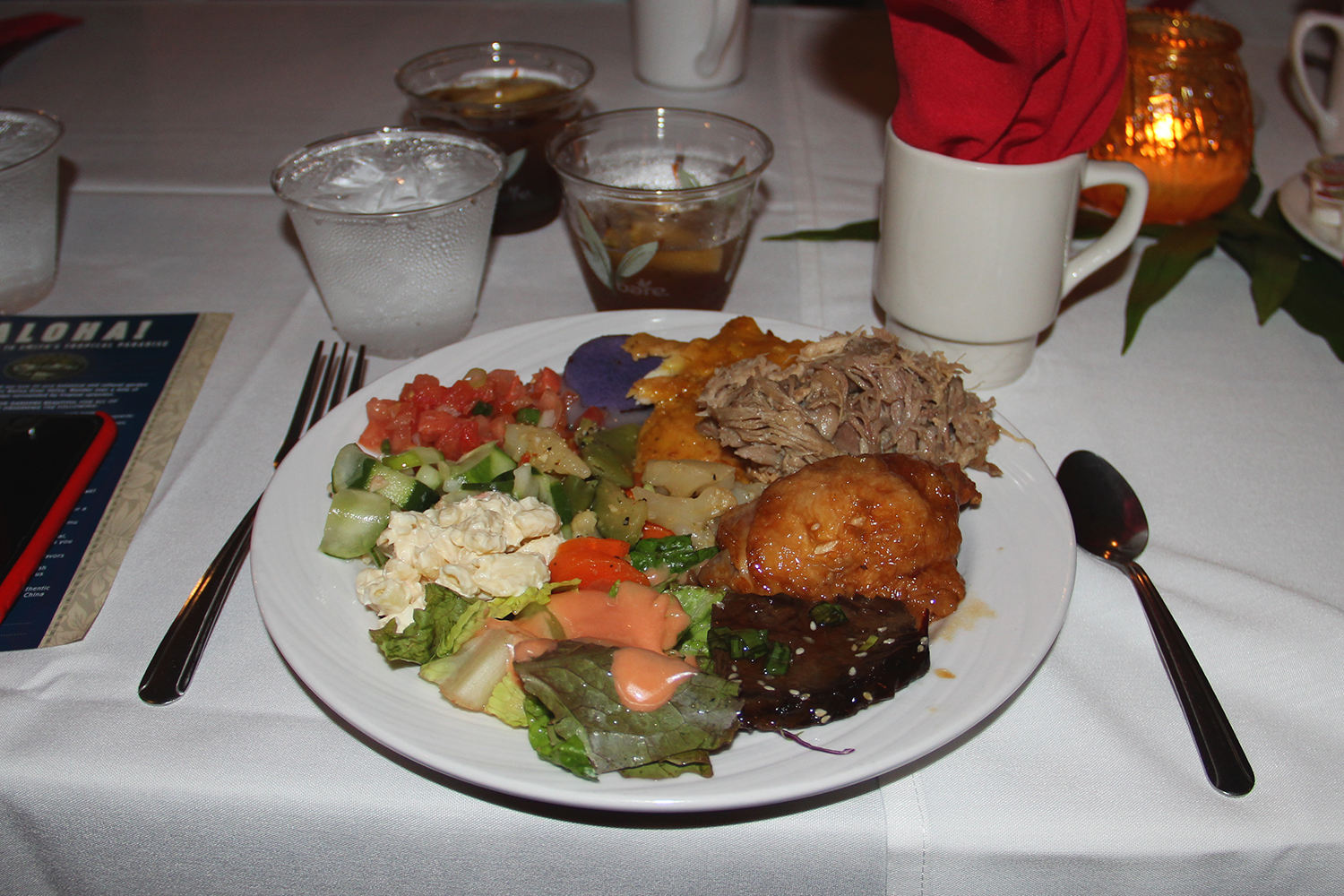 We also helped ourselves to the fountain of Mai Tais – yeah it got to us after a day of walking, sun and dehydration.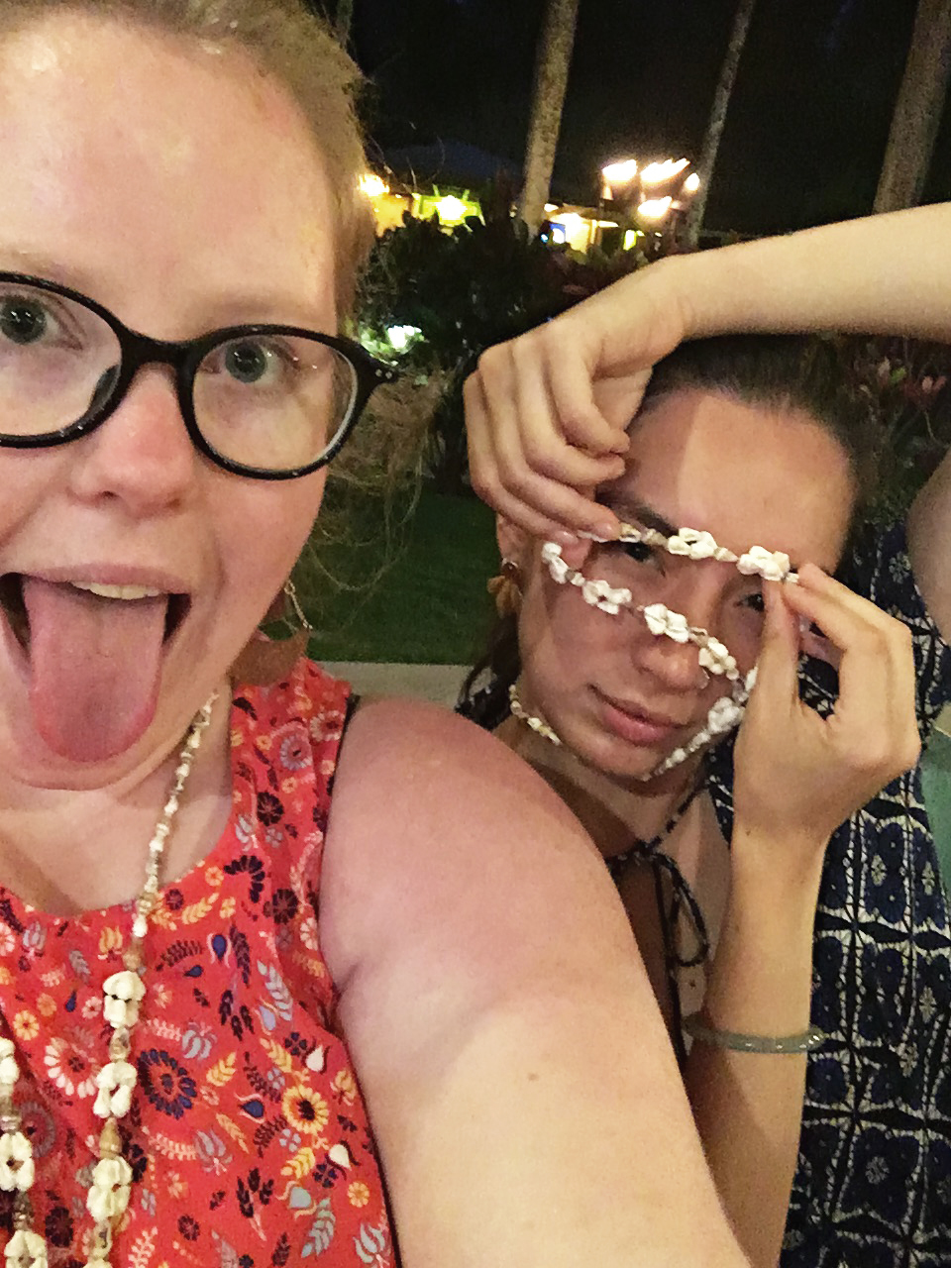 After dinner we were treated to a show of dance performances. We were shown traditional dances of Hawaii, Tahiti, Samoa, Philippines, New Zealand, China and Japan. I guess the Tahiti, Samoa and maybe New Zealand was grouped in because of the Polynesian colonisation of Ancient Hawaii. If you haven't read the other blogs then the Filipino, Chinese and Japanese cultures has had a huge influence in Hawaii as ships of contract labourers for the sugarcane and pineapple industry were sourced from those countries.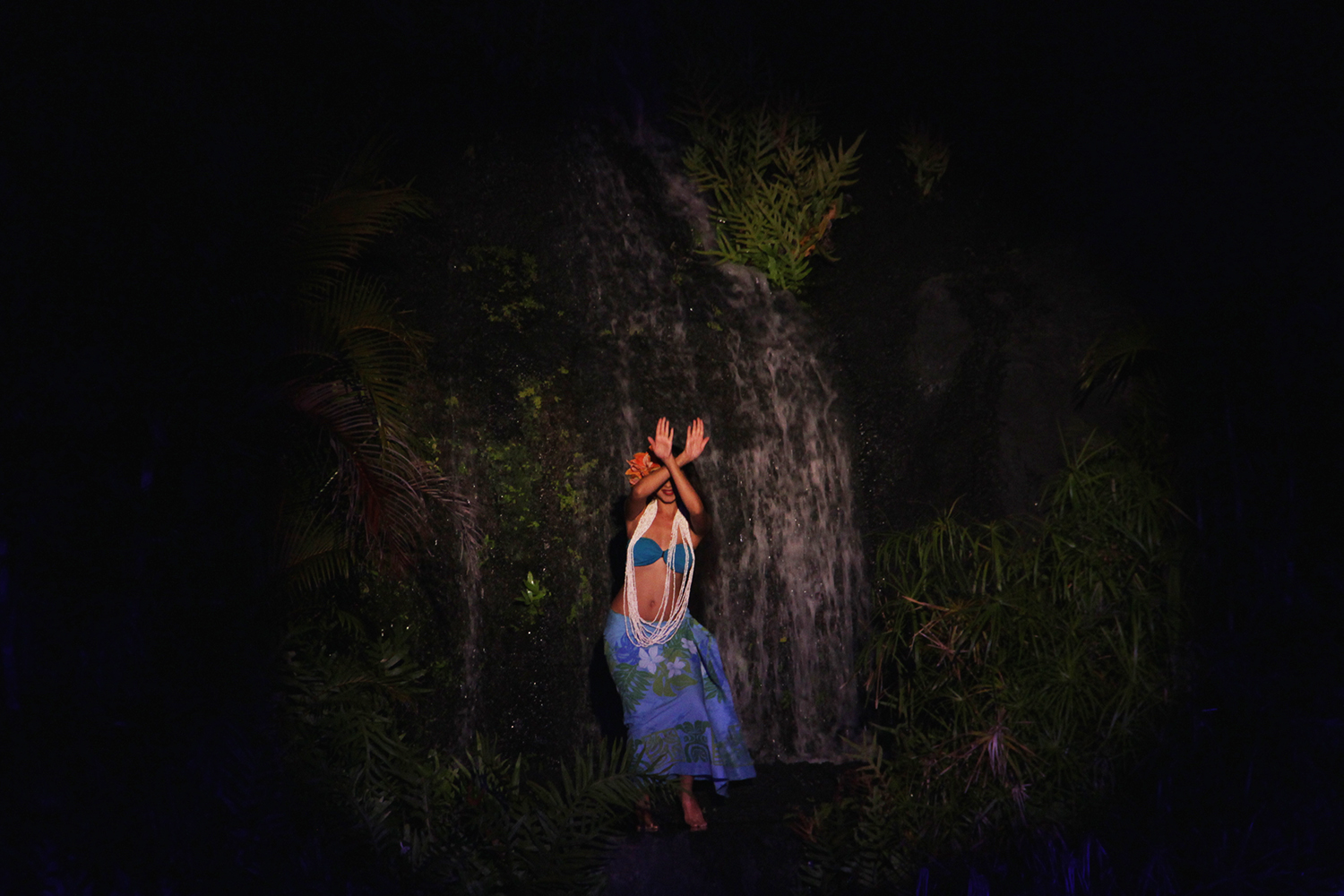 Dude, the Tahitian dancers were insane! Their hips almost looked like it was dislocated and on speed.