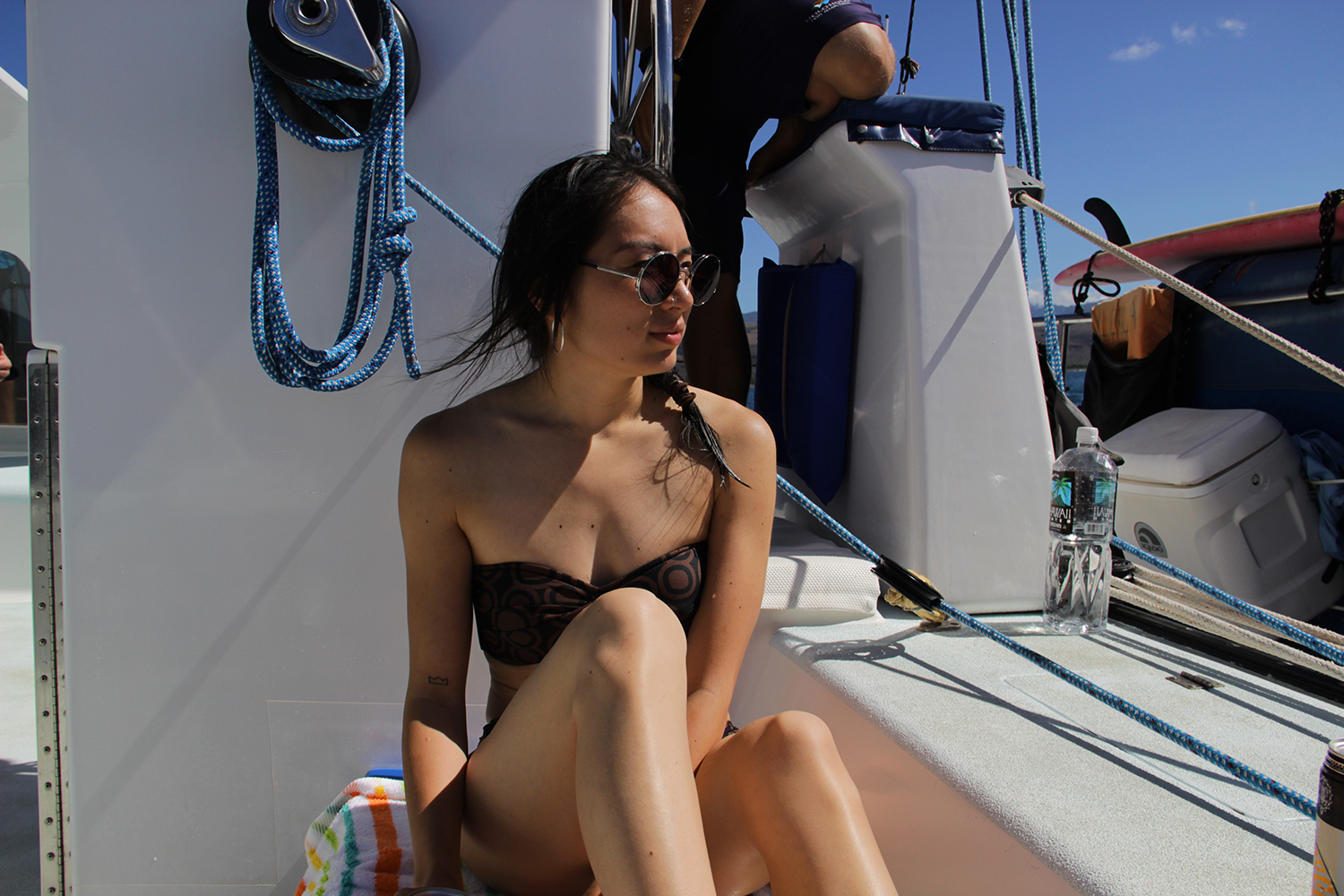 We woke up nice and early to travel down south to Port Allen. There we checked in with Holo Holo Charters where Paige and I plus 20 other people were jumping aboard a catamaran to sail up the Na Pali Coast. The weather was beautiful. It was the clearest sky we had seen all holiday, so we made sure our skin was COATED in sunscreen. Though we still got sun burnt – it was just too hard to seek shade on the boat.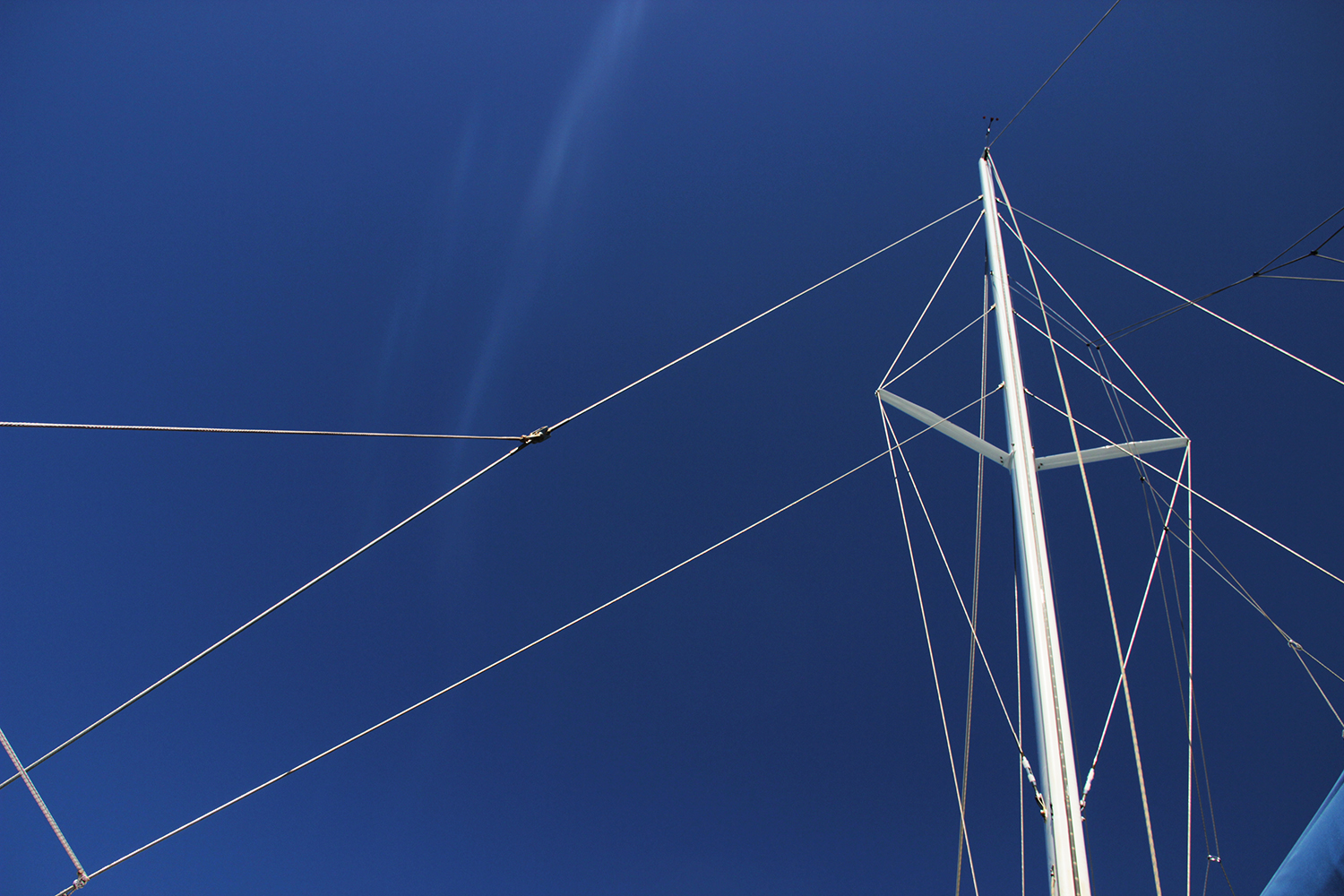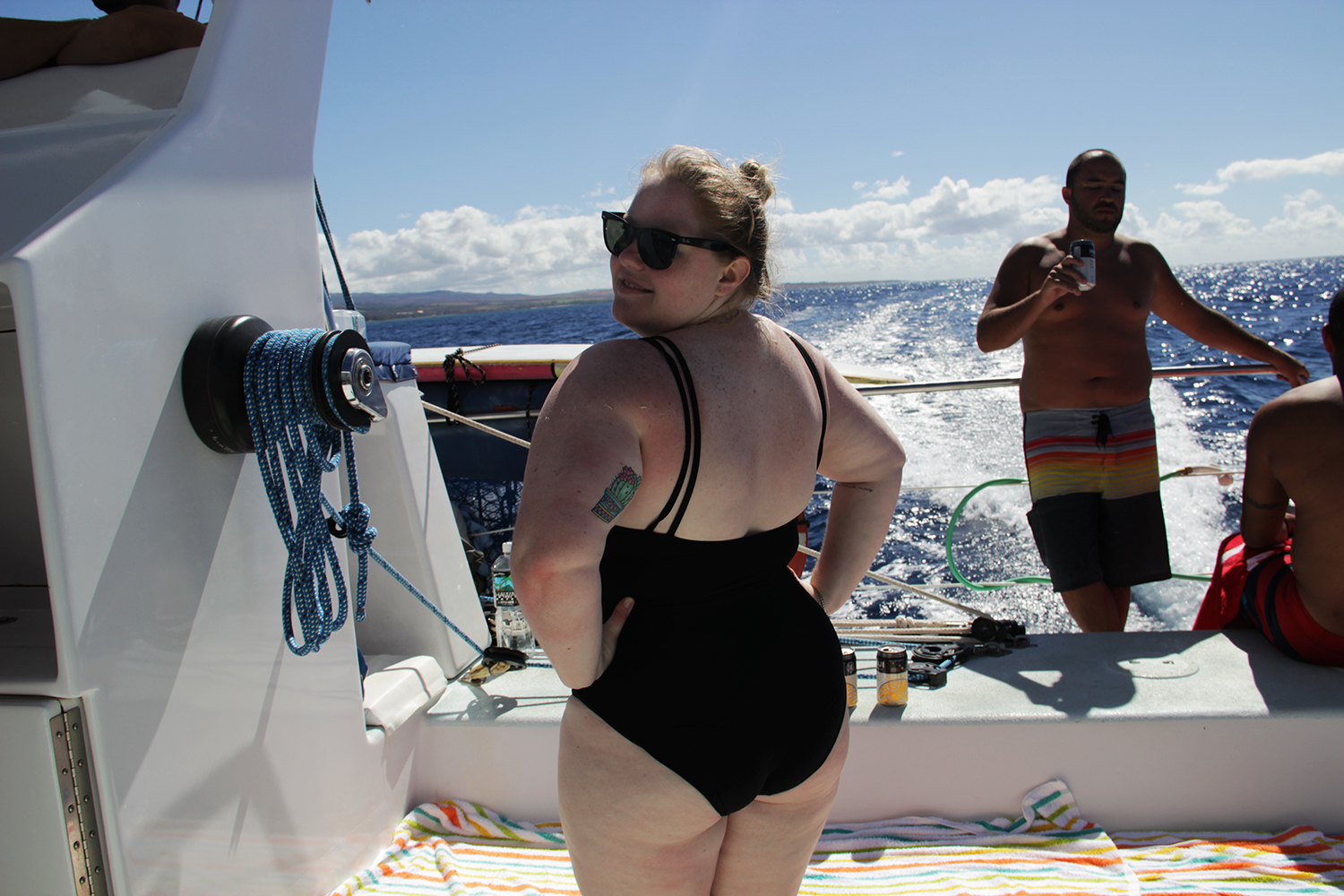 We saw turtles and spinner dolphins from the boat. The dolphins loved swimming in front of the bow. Spinner dolphins are the smallest dolphin species so they like to travel in large pots – pots can get to anywhere from 20 to 100.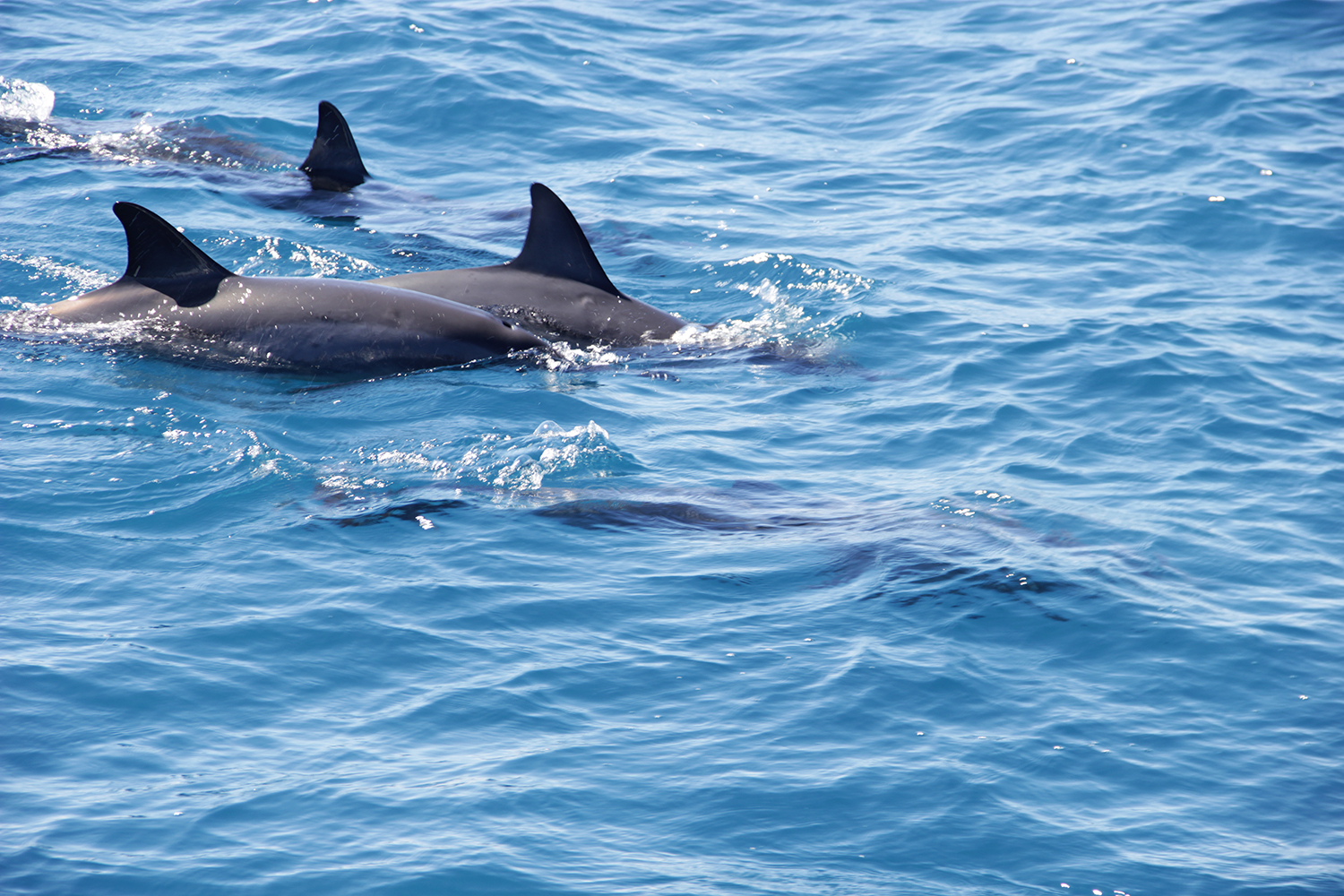 We then went snorkeling for an hour exploring the west coast of Kauai.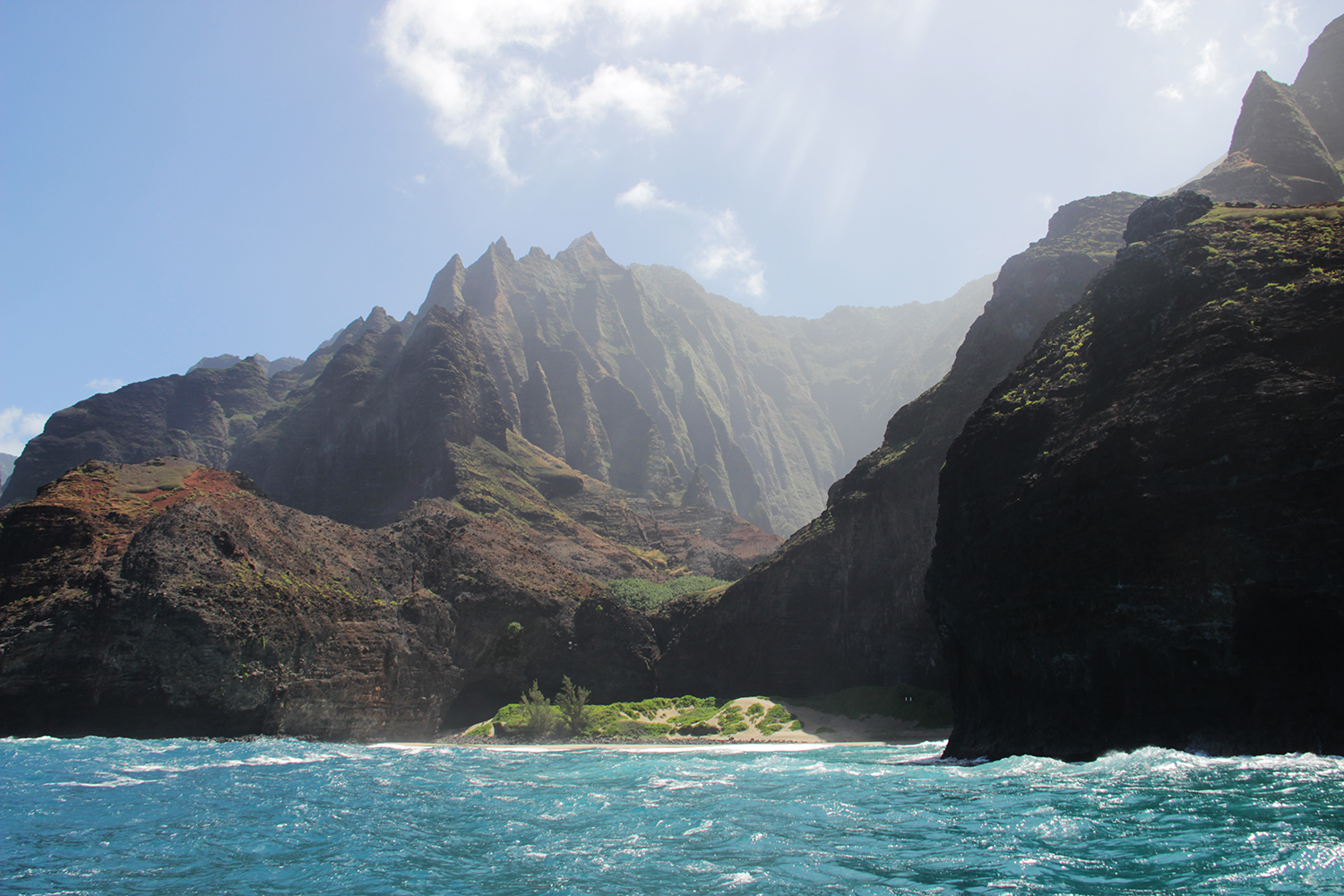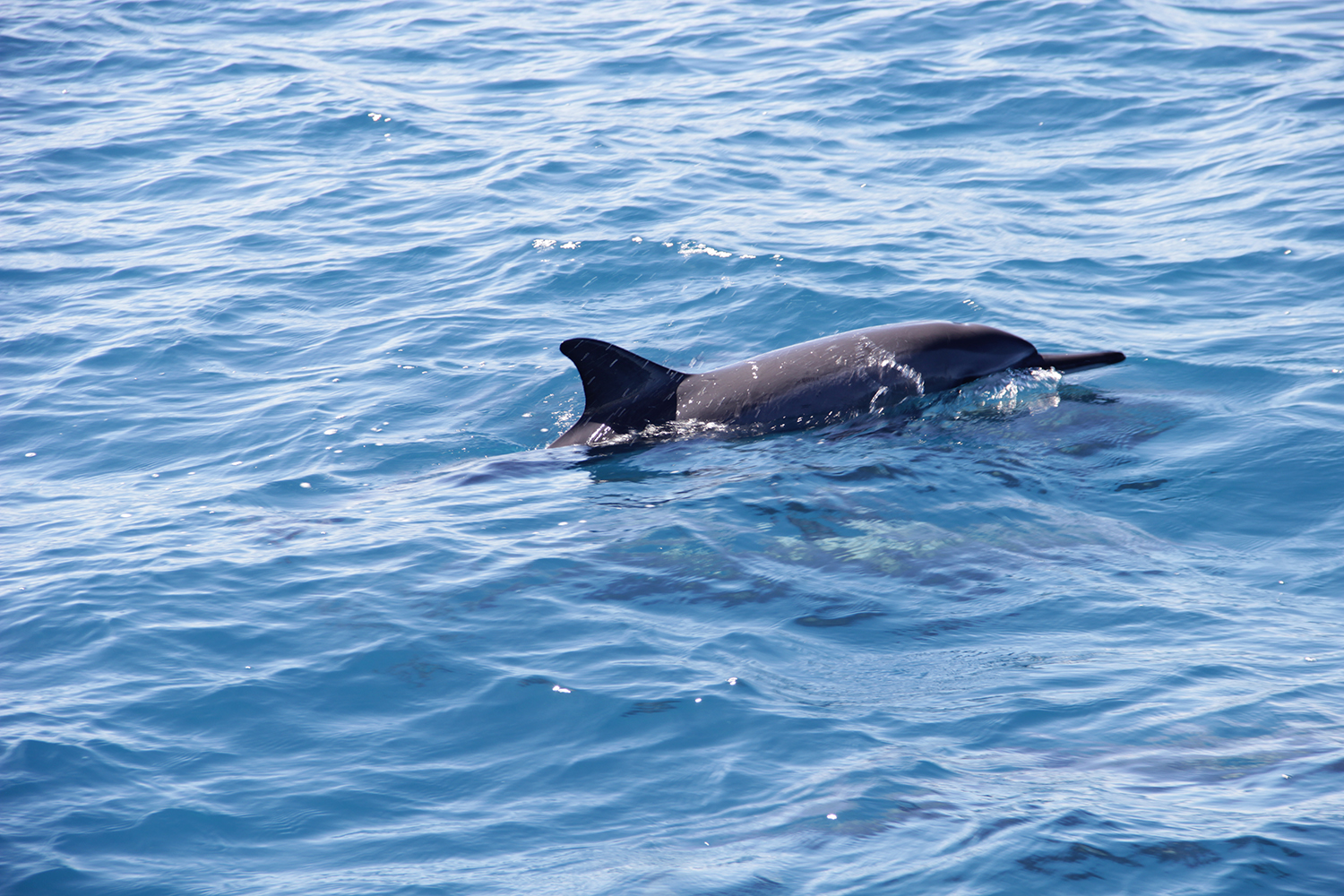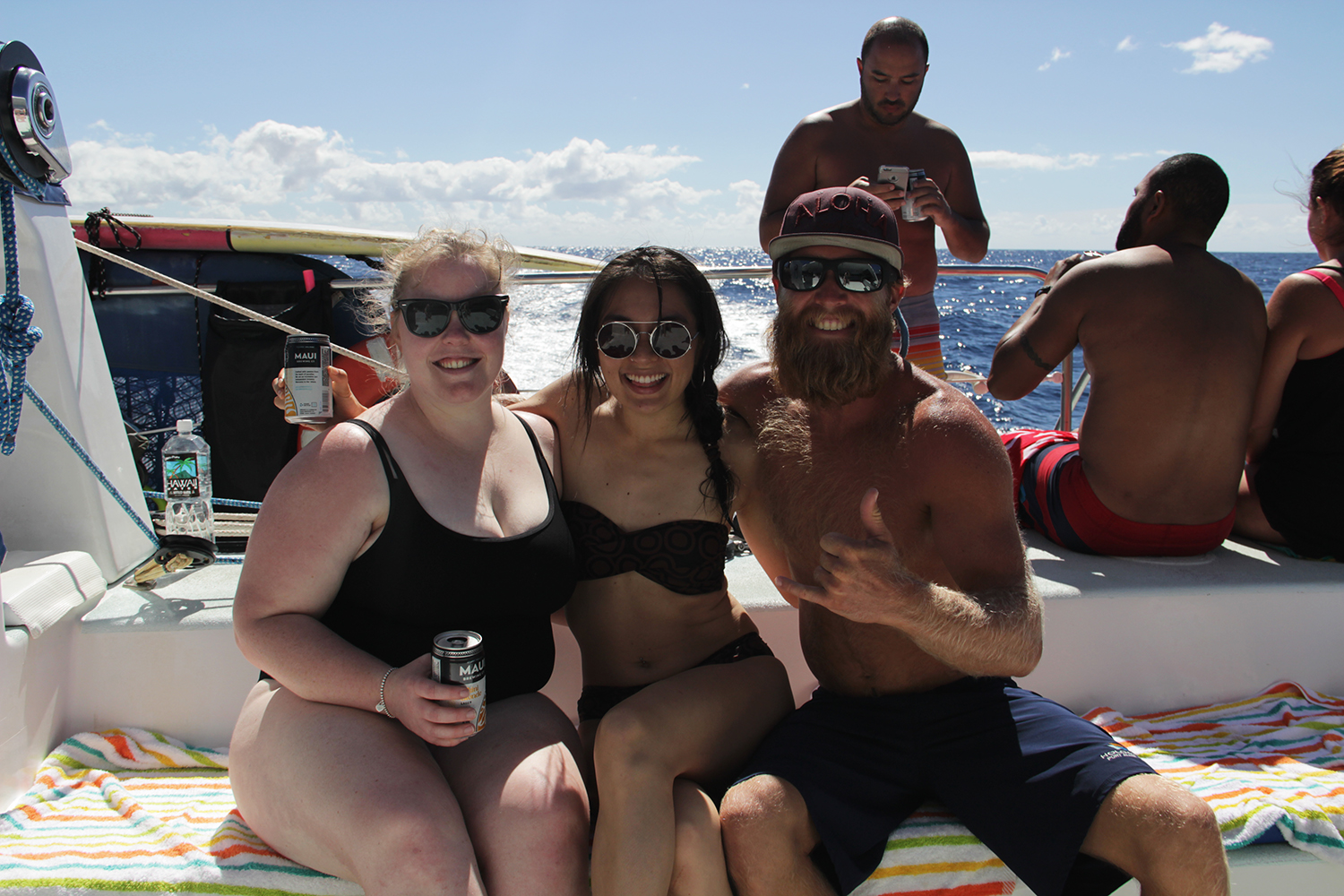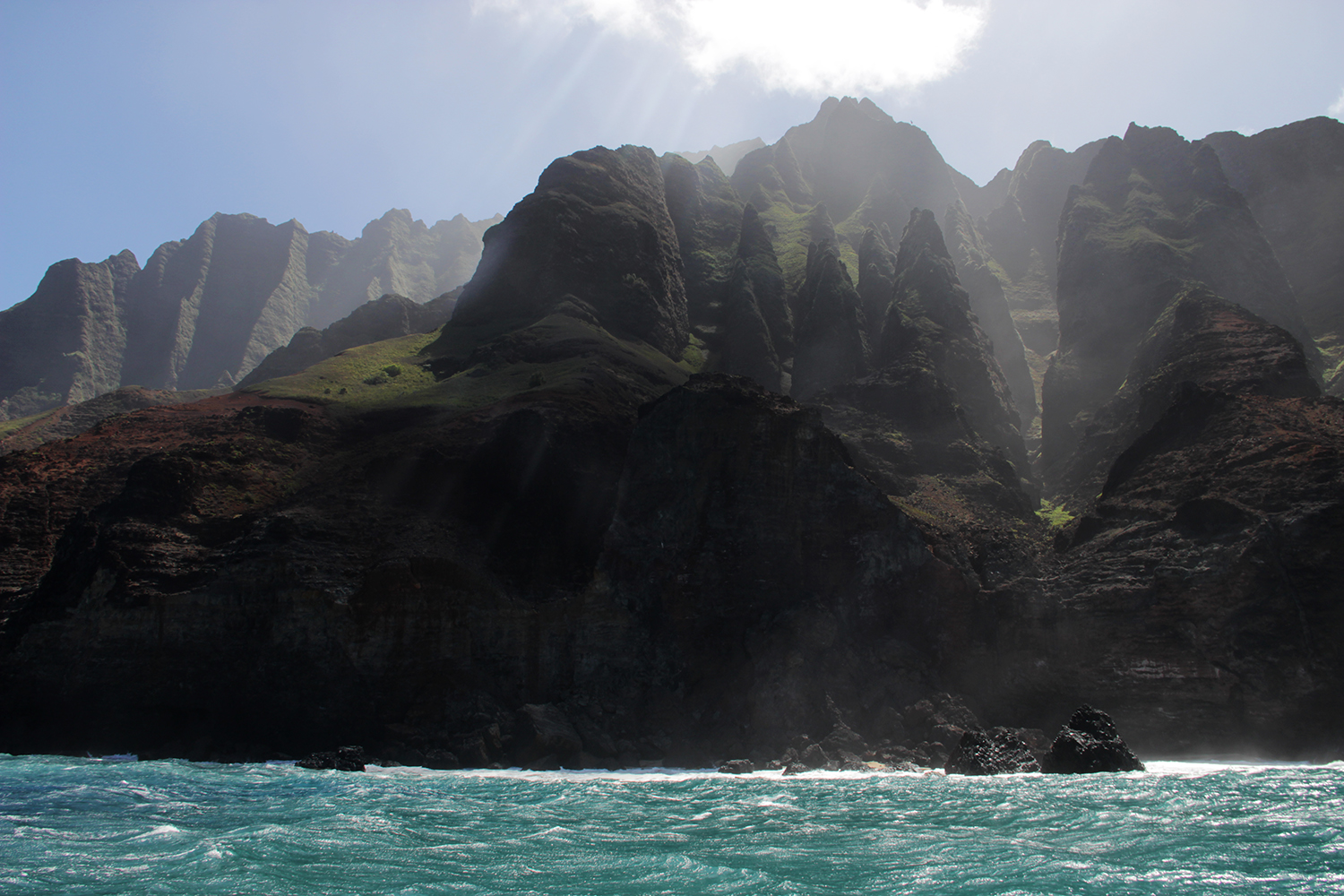 We then kept trucking along to be engulfed by the tall, triangular peaks of the Na Pali Coast. It was incredible. How those cliffs ever took on those shapes beats me. This coastline is the second fastest eroding coastline in the world and they can lose about 6 inches a year.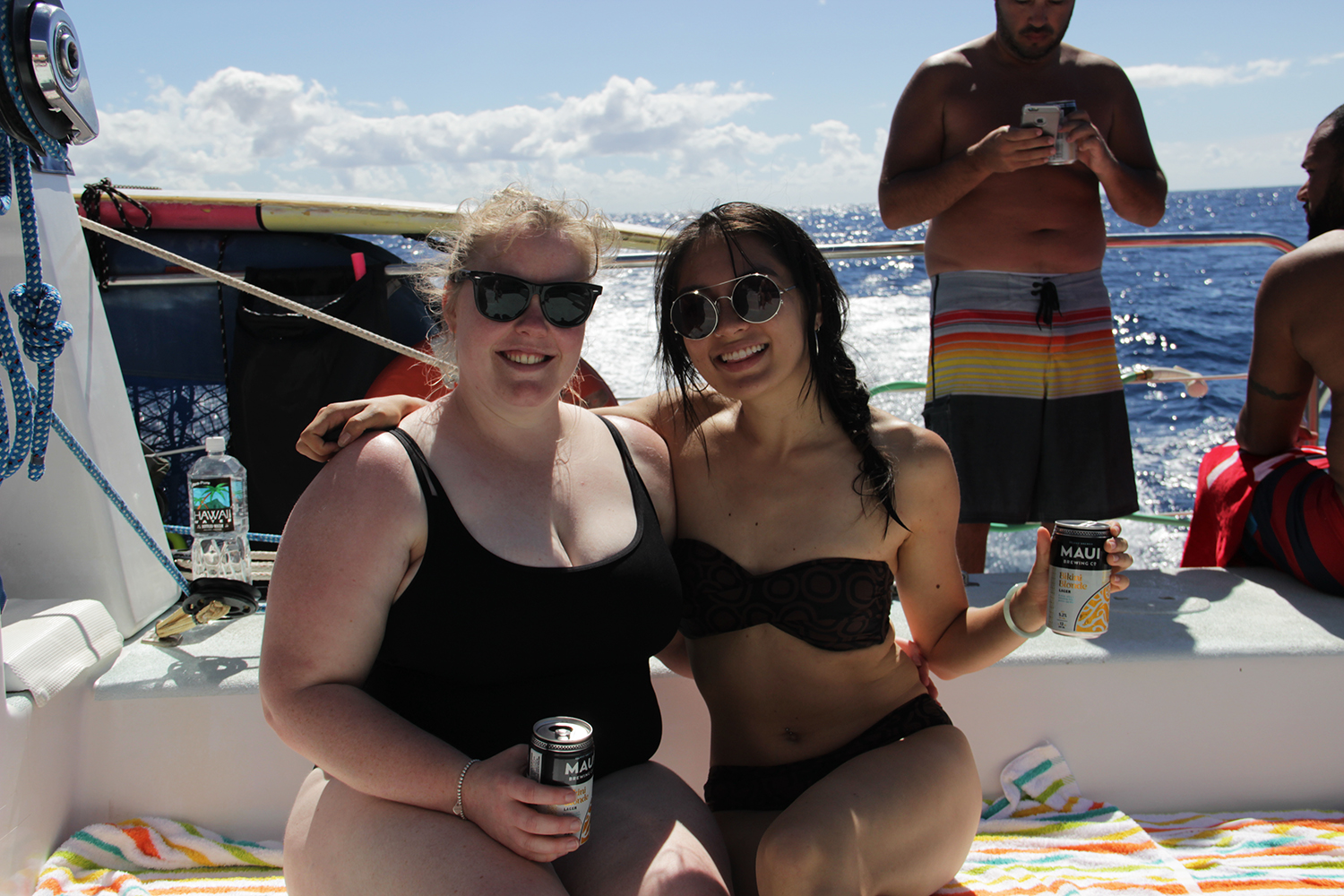 We had lunch on the boat and while I had hands and mouths full of sandwich, I saw a dolphin flip up into the air about 6 times. I wish I had my camera but I was way more preoccupied with my food so I just enjoyed the lunchtime show.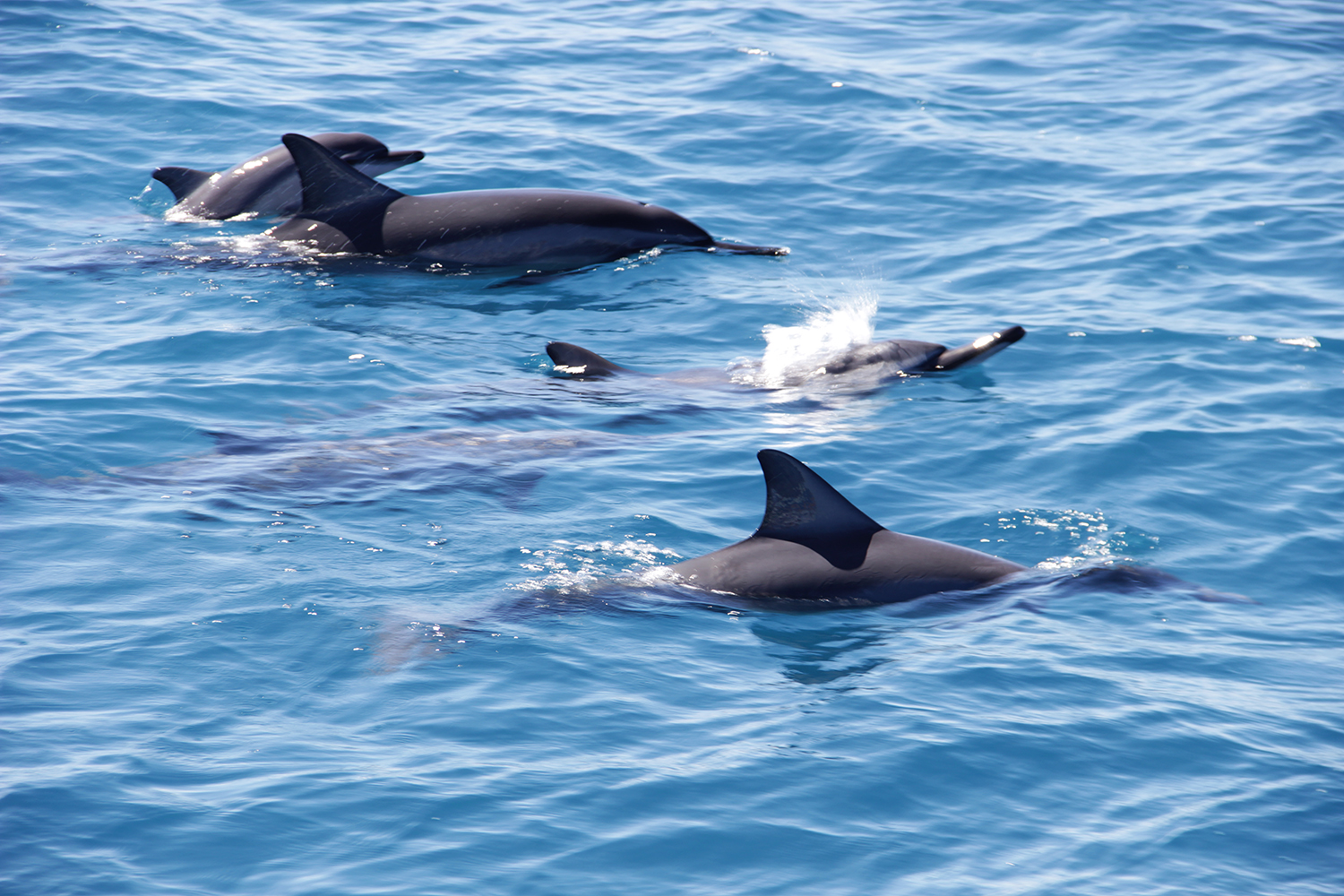 Sails were out for us to head back south!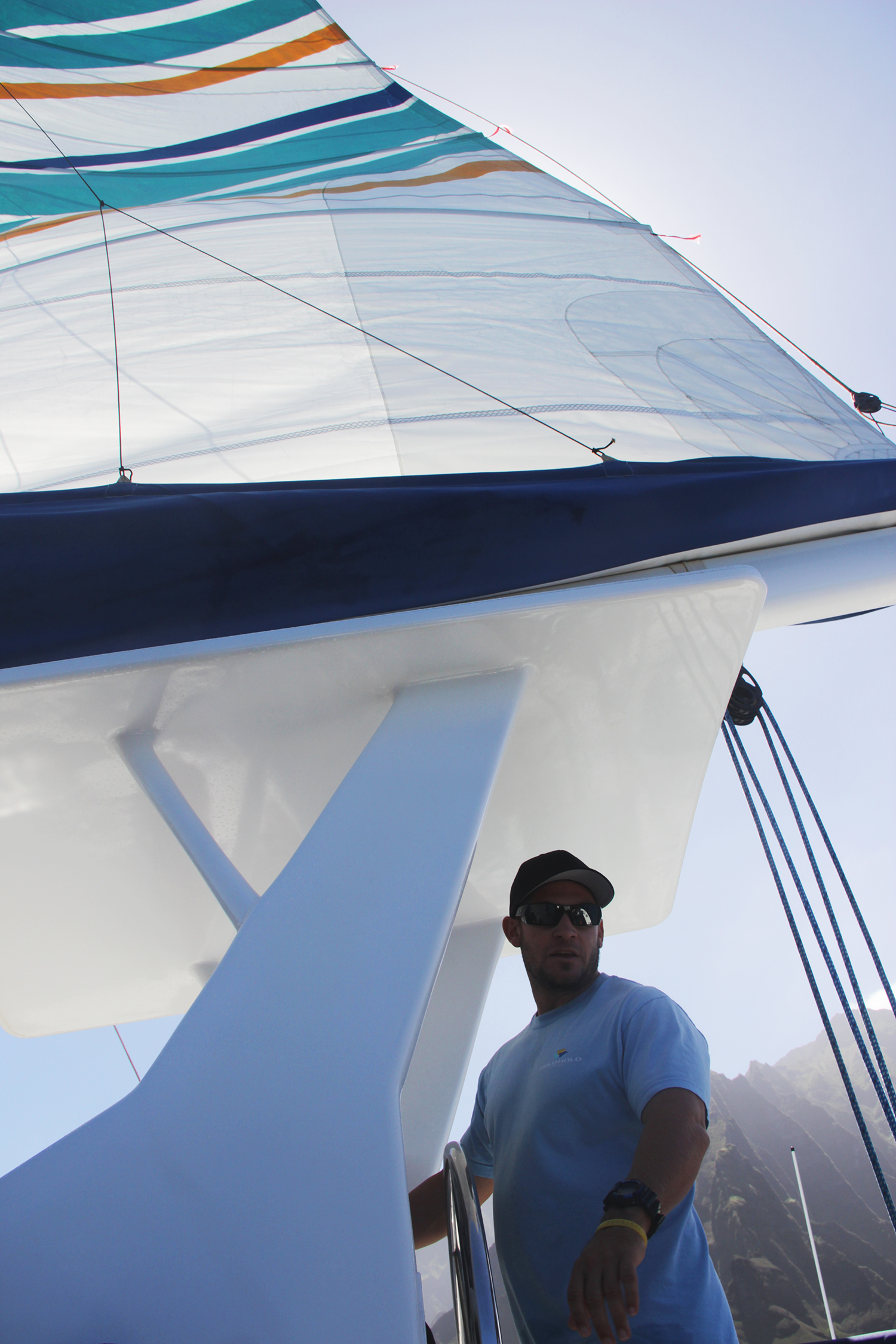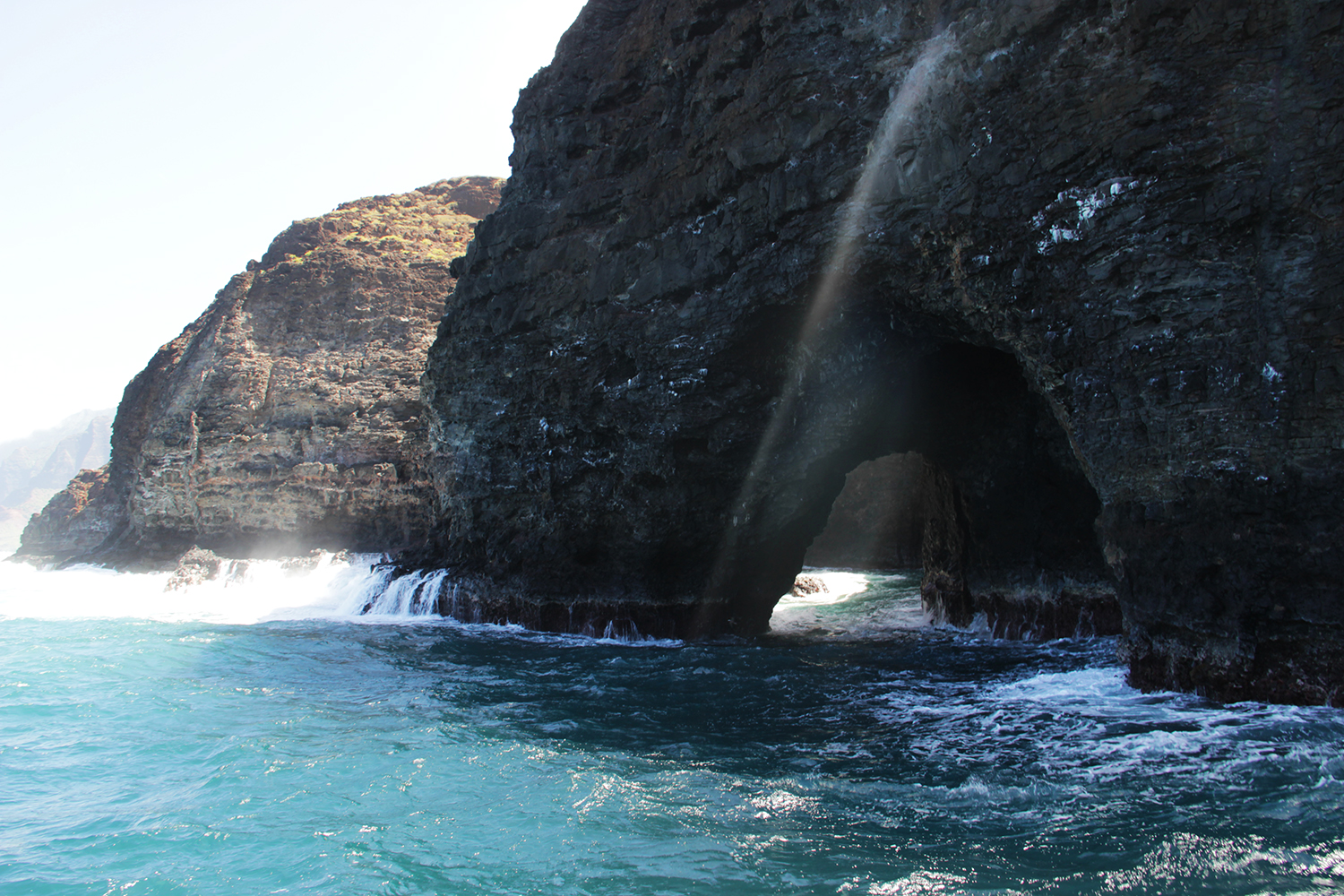 This cave is a popular spot for music videos. Kanye West had one of his shot here.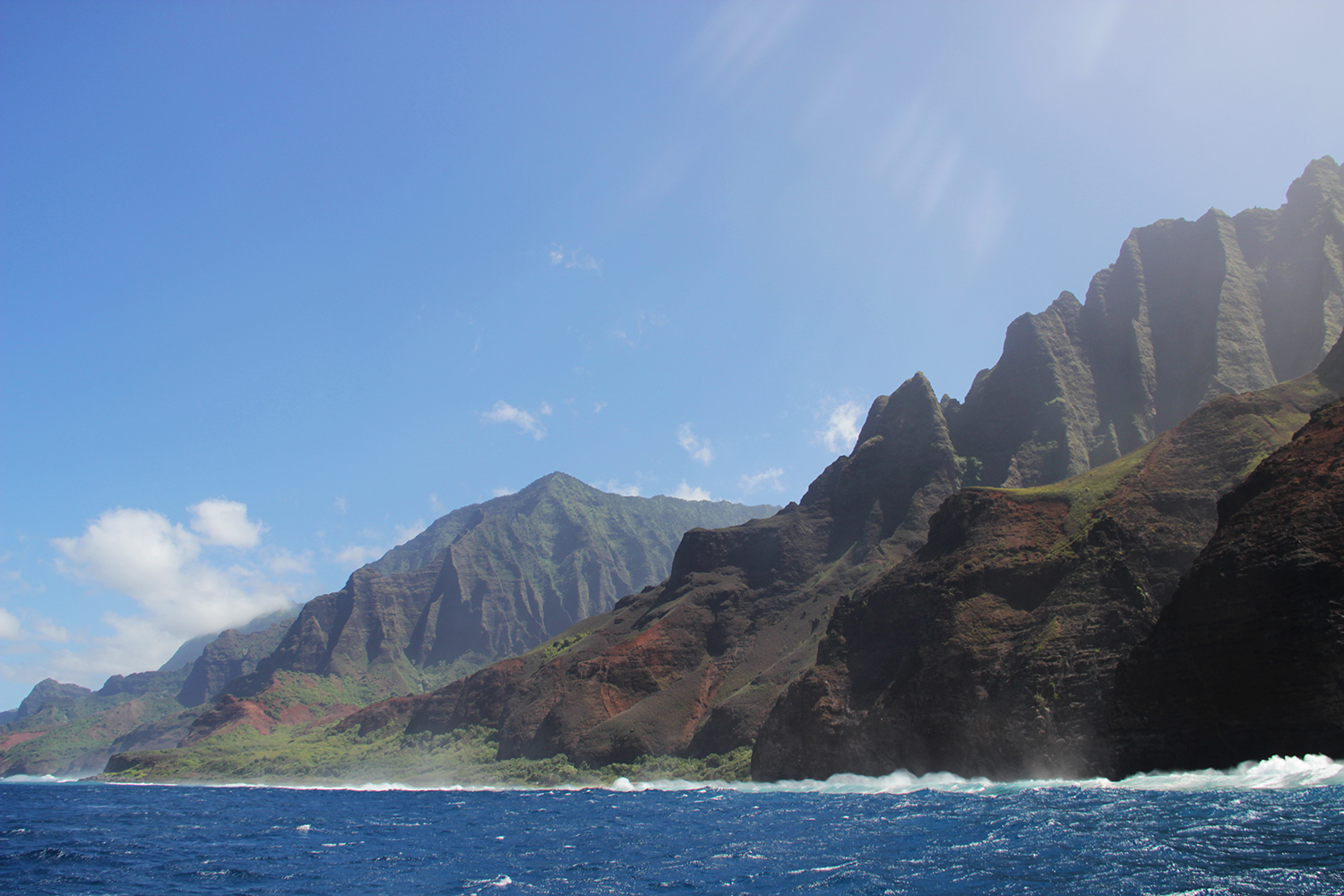 Also, of course, Jurassic Park's landscape scenes were filmed here too.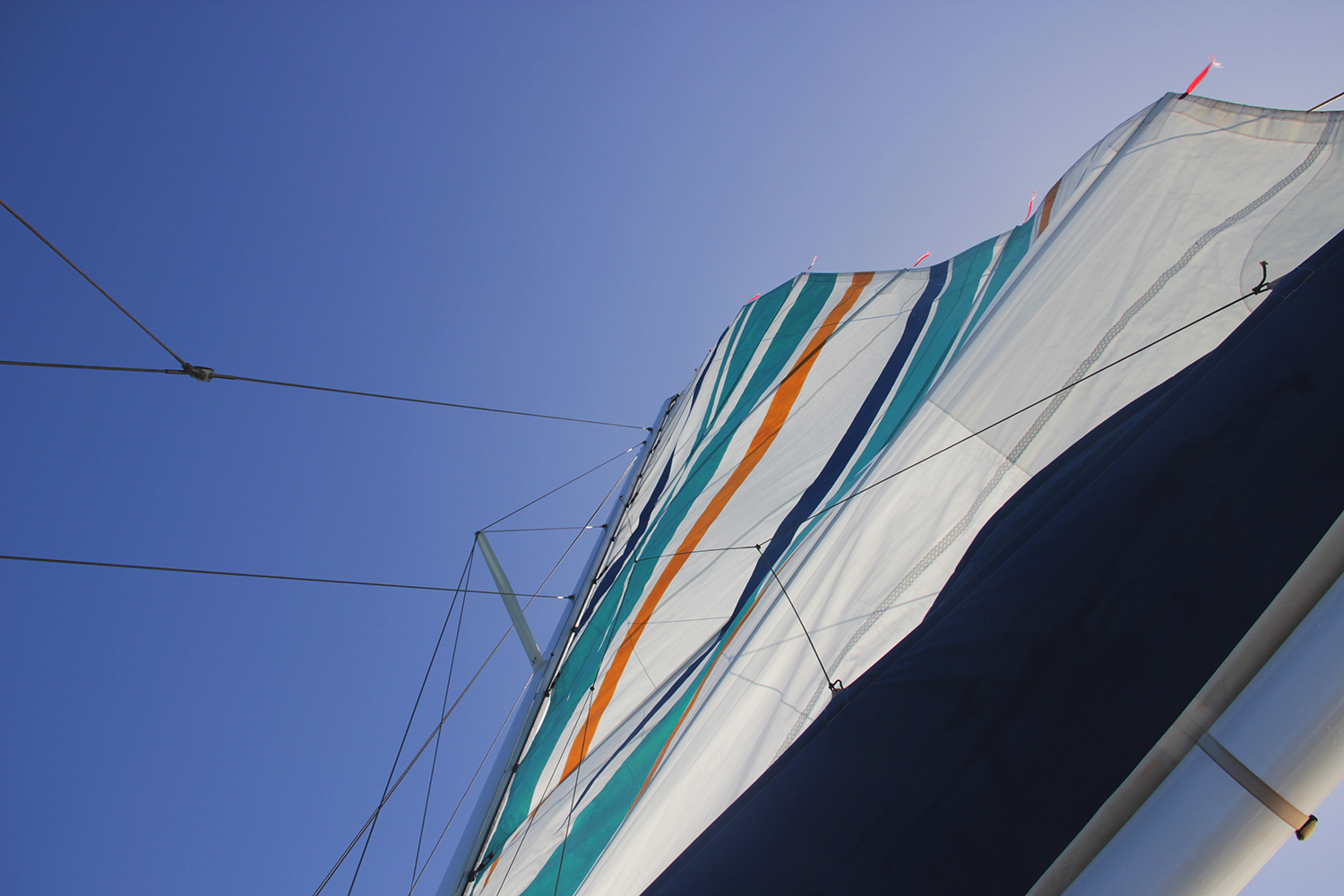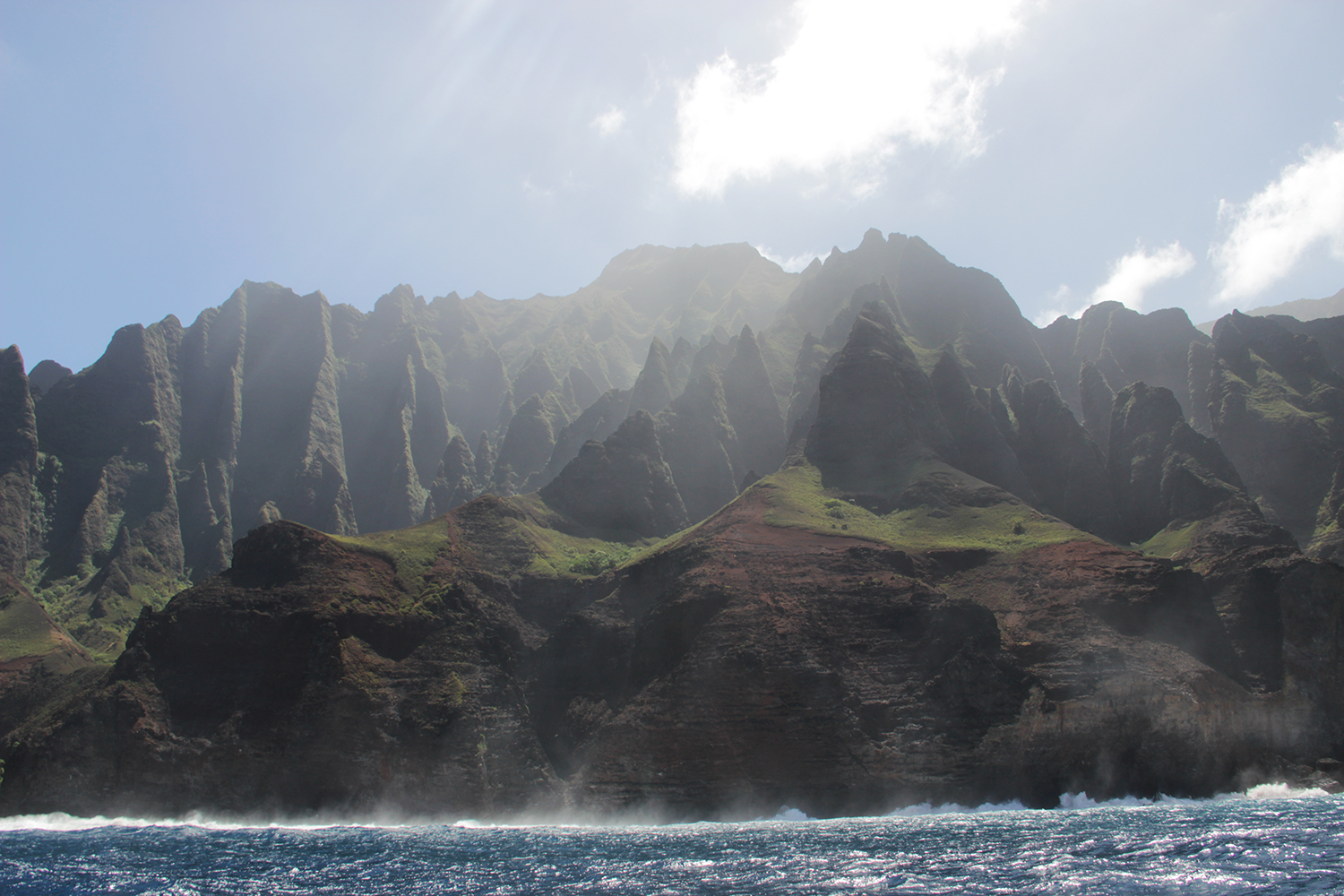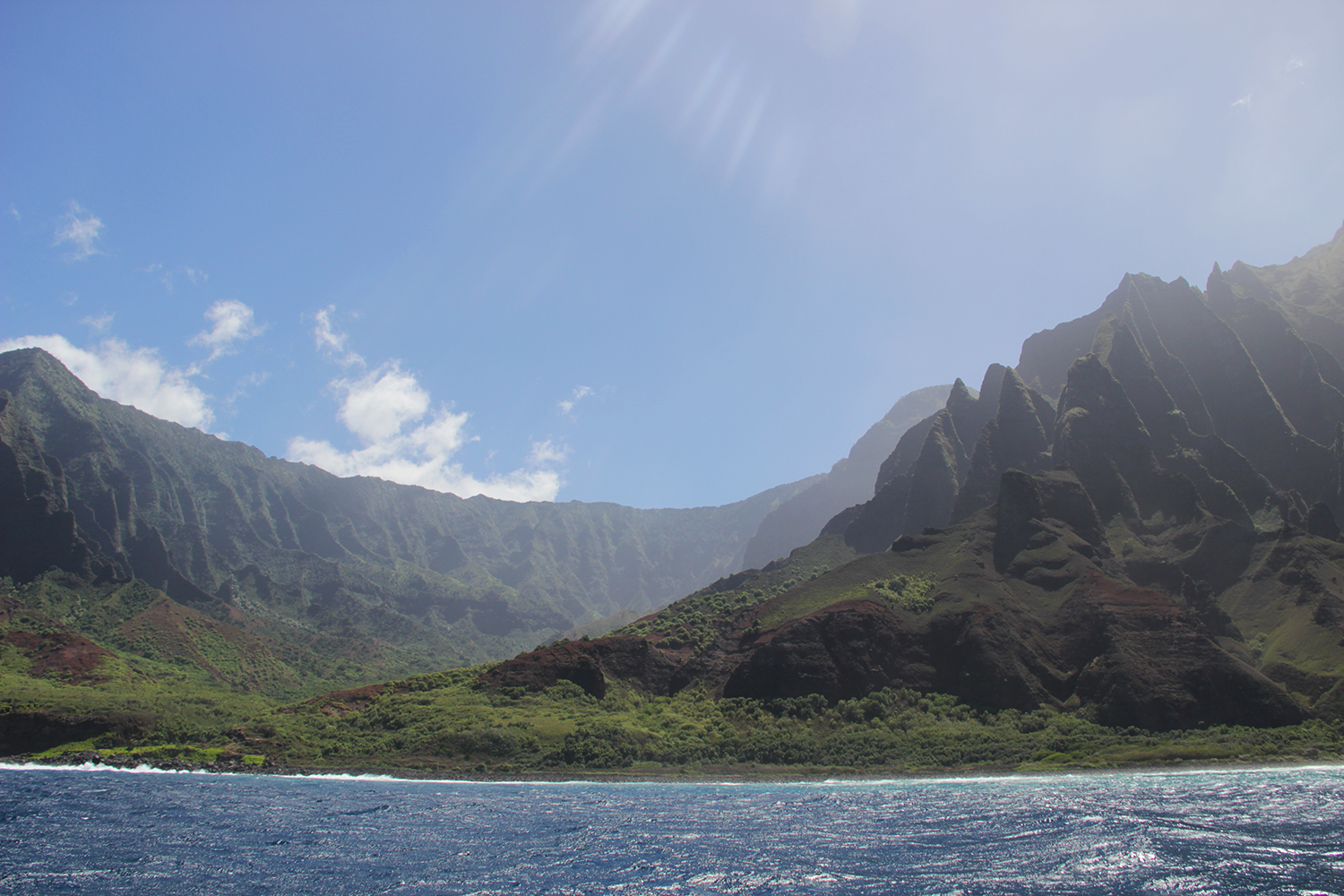 The boat also had.. free beer and wine. So Paige and I started crushing them in the heat.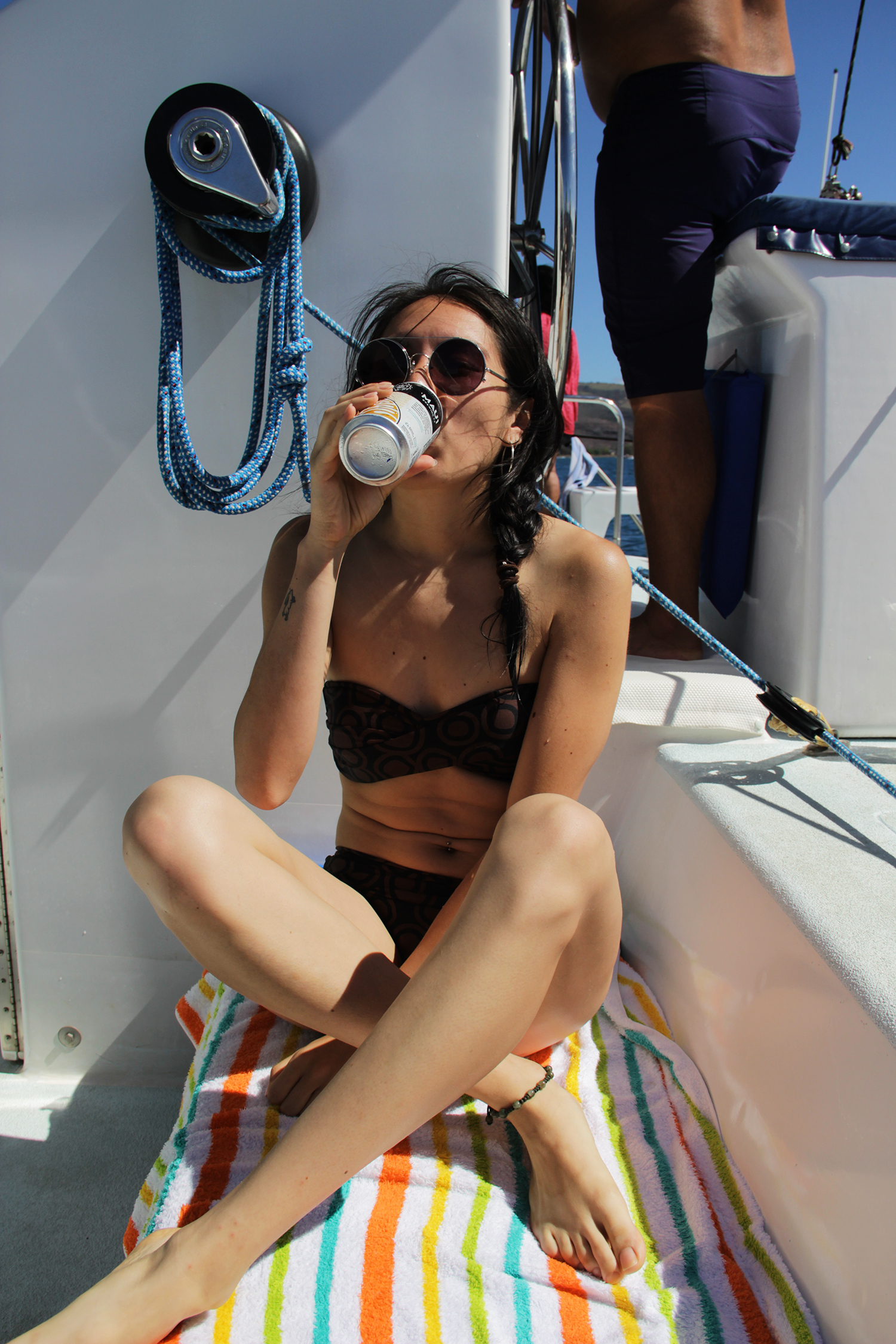 Once we got back from our trip, we loaded up on snacks at an ABC Store and rested at the hotel. Then we headed out to Poipu – a bit of a resort bubble village down south where Hyatt, Sheraton and Marriott had their fancy resorts. We had beautiful Italian pizzas for dinner and then ran into David, one of our boat crewmen for the day. David joined us for a beer, and then soon more of his friends joined and then we were over at Tortilla Republic across the street getting a little rowdy.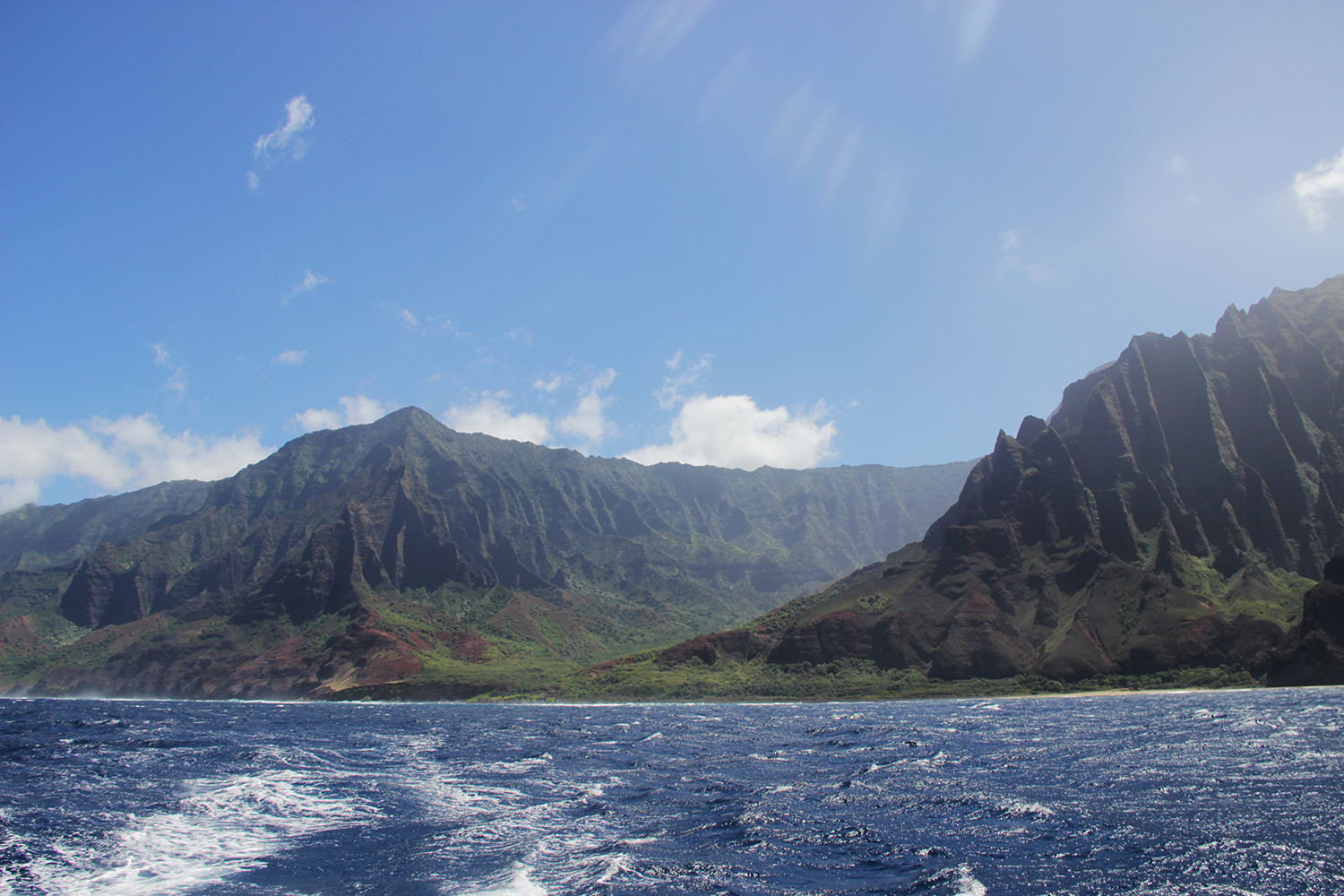 Not too rowdy though because Kauai is quiet. There is no nightlife here. Though we were glad to find some people as we tried to google places to go or things to do at night, and the search came up with… not much. Then we asked a young waiter at our restaurant what we can do and he suggested a night time stroll.
After about an hour of Paige and David x 2 pleading with me to get up and sing……….. I ended up playing guitar and singing two songs for the bar. The support from the customers were so so so nice. Why can't I bring them back home to Australia for my gigs? People were clapping, whistling and yelling at the top of their lungs. Of course, that's how I got persuaded in doing the second song. My heart was racing out of my chest but I'm so glad I did it – it was a lot of fun. And Paige and I got free drinks from the bar manager for it. Haha! It was a great night out with great company. Now I can say I've played in Hawaii too, kinda.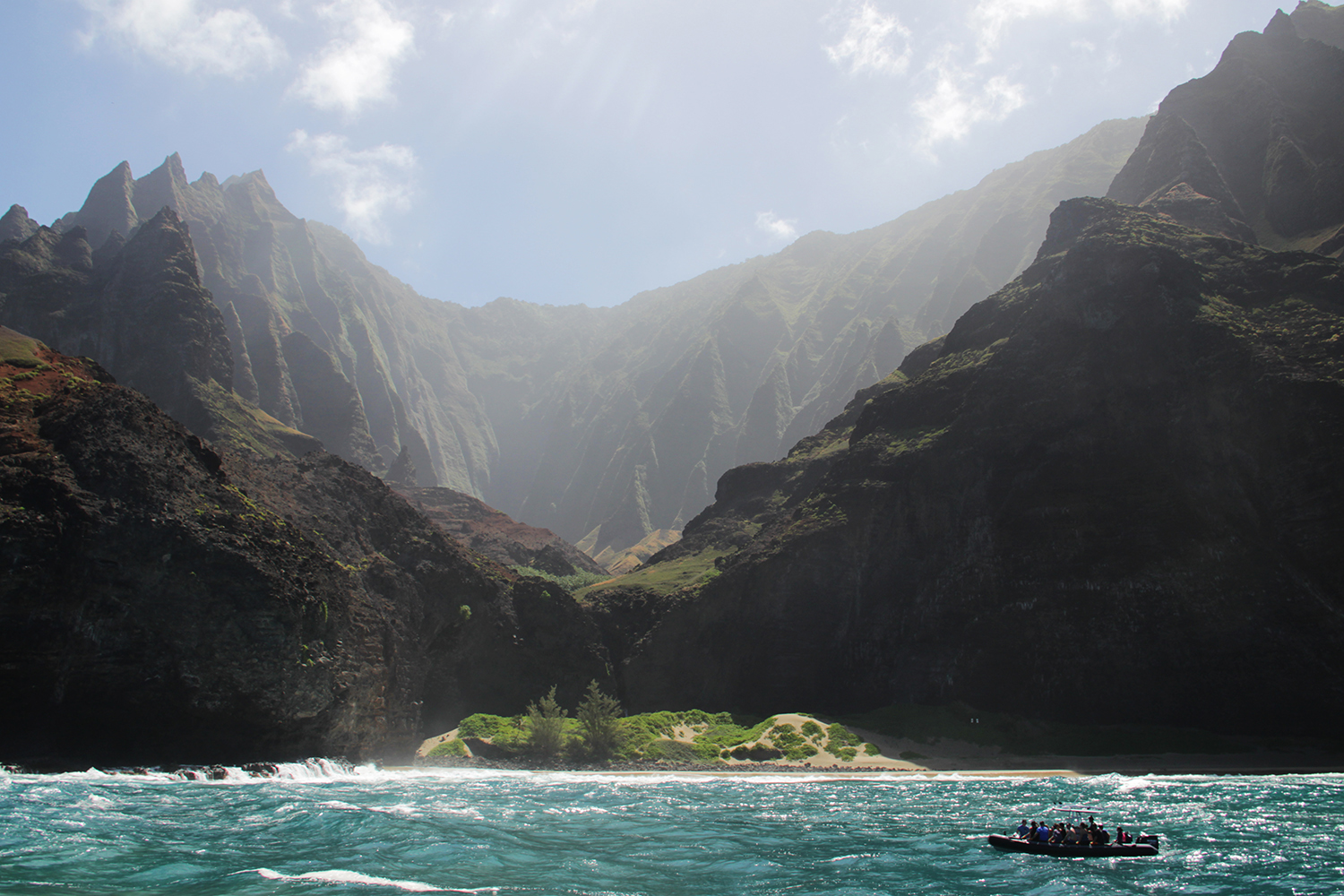 We then came back home at a reasonable time because things close early. And at 1am we started doing some of our washing. Gotta wind down somehow right?